Category • Blog articles
5 Habits to Become More Organised at Work
FreshGround | October 9, 2017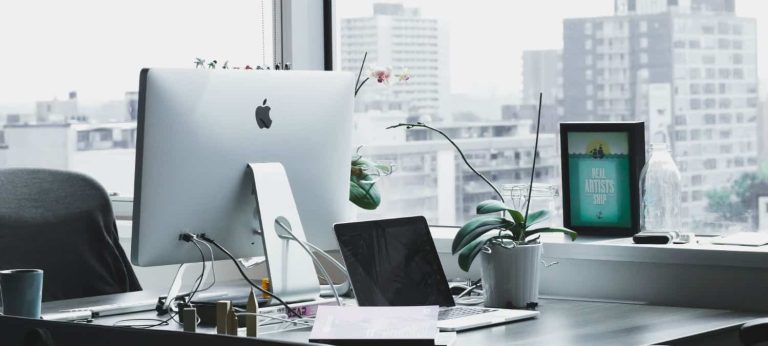 Learning to be organised in the office is an important step to achieving your professional goals. The better you are at multi-tasking, managing your time and being productive, the easier it will be for you to climb the career ladder and attain your targets. If you're not currently known for your methodical approach, take a look at our five top tips for becoming more organised in the workplace.
Write a list
Though it may not be revolutionary, list writing really does work. When you first get into work in the morning, spend a minute or two writing down your list of jobs for the day. Keep the list somewhere prominent so that you can add to it when new tasks come in and so that no important jobs slip your mind.
Don't procrastinate
Though it can be very tempting, procrastination won't get you anywhere. Putting things off will only increase your workload, so try to take care of tasks as soon as they come in. One thing that overwhelms a lot of people in the modern workplace is the email inbox. Putting a bit of time aside to get yours in order and flag important messages will help you to stay on top of your communications.
Give yourself set breaks
It may sound counterintuitive, but breaks can actually aid productivity and make you more organised. Plan a few set breaks throughout the working day and make sure you take them. Always leave your desk when you're on a break so that you get time away from your screen and stretch you legs. Working a cup of coffee into this time will help you to focus when you get back to your desk and aid your organisational skills.
Prioritise
Knowing which jobs are important and which aren't is a crucial part of getting organised. Taking care of the essential tasks first will help you to stay on top of your workload and ensure no crucial jobs get overlooked. If you're unsure which jobs should come top of the list, ask your managers or colleagues for advice.
Keep it clean
Removing unnecessary clutter from your work area and keeping your desk clean and clear will help you to be more organised. Paperwork will be less likely to go missing, cups of coffee are less likely to get spilt and your work area will look more professional. Create set areas for your inbox, outbox and important documents so it's easy to keep track of everything.
Make sure you and your colleagues have something delicious to enjoy during your break times by investing in one of our high-quality coffee machines. Get in touch to find out more.