Category • Blog articles
Autumn-Inspired Drinks For The Office
Alex | September 20, 2021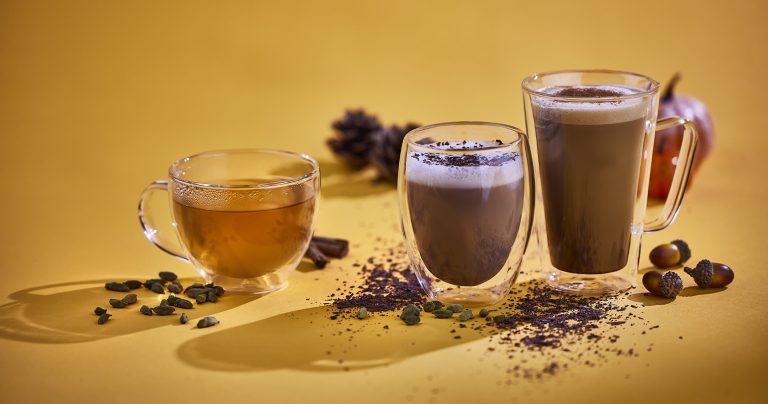 Autumn officially begins on September 22nd here in the UK, and we've been thinking of delicious drinks to keep us cosy at work. With summer seeming all but a distant memory now, it's time to embrace chunky knit jumpers, kicking up leaves and enjoying warming autumnal teas and coffees at the office.
Need some inspiration? We've put together three super simple drinks recipe ideas for you and your colleagues to try. All you'll need is your FreshGround coffee machine, and a few extra ingredients.
Chai hot chocolate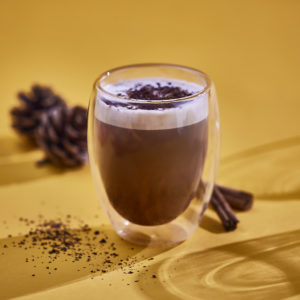 Give your regular hot choc an autumn-inspired upgrade with a generous splash of chai syrup. Using a tall glass, simply pour in your indulgent, creamy hot chocolate three quarters to the top. Add a splash of delicious chai syrup to give it a spicy and complex flavour. Top with lots of milk foam, or squirty cream if you prefer, and sprinkle some grated chocolate on top to finish. This sweet treat is sure to get you through an afternoon slump and keep you going through the day.
Pumpkin spice latte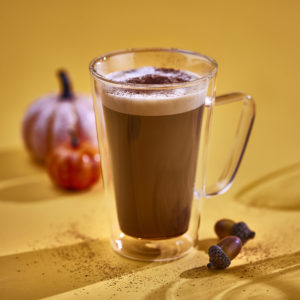 The pumpkin spiced latte (or PSL as it's affectionately called by coffee lovers), has become something of a cult classic. Synonymous with all things autumn, the PSL will warm you up on even the chilliest of days! With just a handful of ingredients, you've got your very own PSL to enjoy at work. Simply add a shot of pumpkin syrup to a tall latte glass (the ones with a handle look the best), and pour your latte. Top with an extra shot of milk foam, and give it some extra flavour by sprinkling some cinnamon on top. Then just sit back, take five and enjoy!
Pumpkin spice chai tea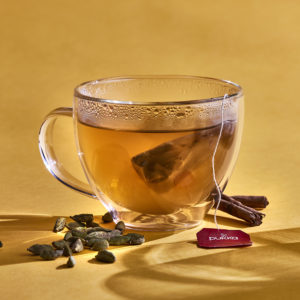 Love the sweet taste of pumpkin spice but not a coffee fan? We've got you. Pumpkin spice works just as well in a hot tea so you don't have to feel like you're missing out! Chai pairs with pumpkin perfectly so simply brew up a chai tea bag for about five minutes and then add a shot (or two, depending on how strong you like it) of pumpkin spice syrup. For a richer flavour, we like to add a cinnamon stick and for extra sweetness, some brown sugar works really nicely with the other flavours.
Share your ideas!
Have you got a favourite Autumn classic drinks recipe that your colleagues and clients would love? Drop us an email and we'll share our favourites on LinkedIn. And if you're in need of a quality coffee experience at work, get in touch with us. We offer free demos for our premium range of bean to cup coffee machines or we'd love to invite you to a discovery session in our London showroom. Just get in touch and a member of our team will help you.