Category • Blog articles
Celebrating Coworking on International Coworking Day
Alex | August 9, 2021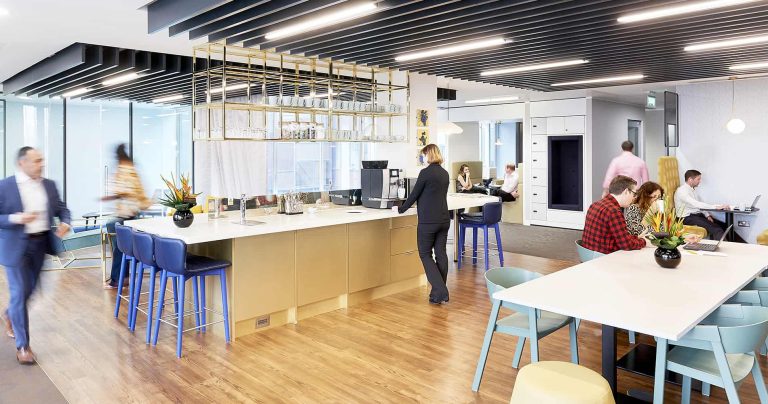 The term 'coworking' has been around for over 20 years now. Coworking can be defined as "people assembling in a neutral space to work independently on different projects, or in groups on the same projects". Its popularity has grown, even during the pandemic with thousands of spaces located all across the UK. Research suggests that the flexible workspace industry will enjoy an annual growth rate of 21.3% from 2021 onwards.
August 9th marks International Coworking Day so we take a look at its origins and the many benefits of coworking.
Where and when did it start?
Software engineer Brad Neuberg began the movement in 2005 when he wrote a blog inviting people to work together – regardless of what they're working on. He wanted to create a new community and bring people together through creativity. From there, coworking was born and businesses started implementing Neuberg's idea into their own workspaces. International Coworking Day was created in 2010 when in a Google group about coworking, Brazilian Cadu de Castro Alves, decided to honour Neuberg's development.
What are the benefits of coworking?
Coworking can increase productivity, boost creativity and help people collaborate. It offers a flexible way of working together and can provide people with a sense of belonging. Coworking spaces also offer up fantastic opportunities for networking and growth.
The movement has traditionally been particularly popular with freelancers in the creative, media and technology sectors. However, more businesses across the board are recognising the benefits, especially since COVID shifted the way we work. Coworking spaces can prove more cost-effective for business owners and, as many people have spent over the last year working from home, it offers a change from working in traditional offices.
Lease arrangements typically include hot desking, fixed desks (where you lease a set number of desks within a larger space), and private offices. All come with the benefits of a buzzing atmosphere, collaboration, and opportunities for learning from other individuals and businesses. That's in addition to shared breakout areas with central perks such as barista-style coffee machines.
What's next?
No one could have predicted what happened in 2020, and it has left businesses having to plan for the unexpected. Statistics suggest though that in our post-COVID world, coworking will become even more popular.
Businesses are starting to shift towards more flexible and agile ways of working, and some are choosing to do this without the commitment of renting whole buildings. Some companies are adding additional coworking spaces alongside their main offices, as flexible satellite offices.
If you're looking into coworking space for your team, or you're an individual or freelancer looking for a change of scenery, workspace experts such as HubbleHQ can help you find somewhere that's right for you.
Coworking perks – great coffee and water
Here at FreshGround, we support lots of coworking spaces with great coffee and filtered water for their clients. Talk to us about providing your coworking clients with quality, barista-style coffee experiences at work on 020 7553 7900.