Category • Coffee Machines for Offices
Choosing A Service Provider – 5 Top Tips
Alex | July 26, 2021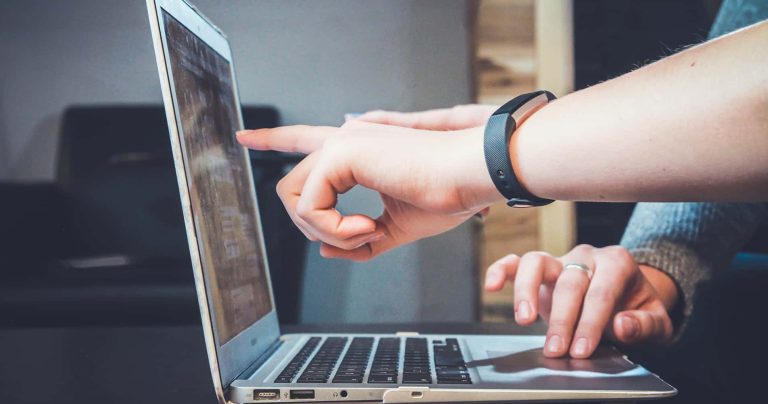 Office managers have a tough job. From enhancing company culture and increasing employee engagement, to delivering value and proving ROI to the business, there's a whole lot to think about. In the second piece from our webinar with Hana Gray, founder and CEO of The Office Management Group, we've collected five top tips on arranging contracts and choosing a service provider. So if you're an office or facilities manager, having to make decisions on contractors for your business, read on for invaluable advice that takes the stress out of the process.
1. Do your research
The first step is to do your research. You'll want to set aside some time to work out exactly what you need from your service provider. Once you have an idea of what you need, find a handful of relevant suppliers online. You'll be able to read about them on their websites, social media and it's also good to read reviews. Head to places like Google, reviews.io, Trustpilot, and Facebook for honest feedback from previous and existing customers.
Online platforms such as The Office Management Portal, are also invaluable, providing directories of recommended suppliers; and giving you the opportunity to ask other office managers for their recommendations or reviews.
2. Get your brief right
This is one of the most important steps in securing the perfect service provider for your business. Write down exactly what you need and when, including pain points and any issues that need to be addressed in priority order.
You'll want to talk to your colleagues and management at this point also to get their insight. By involving management early on, it's easier to sell in your supplier(s) of choice. This will help in making sign-off quick and hassle-free. A solid brief is really helpful for your service provider as well so they can provide you with a proposal that meets your requirements and is within your budget and timescales. For more information about getting your brief right, read our blog on nailing your brief.
3. Get in touch
Next, you'll want to contact the suppliers directly. Many will be able to send you some further information, or, at this stage, they may prefer organise a call or meeting to discuss your requirements in detail. They may even have a showroom you can visit. This is a great way to get a feel for the company and their offering.
Ask as many questions as possible when you speak with them, especially if you're sourcing a service you don't have much prior experience with. You can use their answers to learn more about the service, as well as benchmark the other suppliers you may be speaking to.
A really good supplier will actively listen to you, and ask lots of questions about your brief, for example ask you to explain why you may have specified certain points or aspects. This ensures you don't just receive a 'one-size-fits-all' proposal to your brief, but that the recommendations made are specifically right for you and your business.
4. Compare and contrast
If you've narrowed down your search to say three or four service providers, they'll likely have proposals presented in different ways. It can be hard to directly compare their offerings so creating your own spreadsheet can help. Populate your spreadsheet with the key decision-making points so you can clearly compare. You'll want to consider SLAs, KPIs, customer service, warranties, insurance, contract terms, price, flexibility and so on.
If you're still unclear on which provider to stump for, you could ask to speak with or visit existing clients to see what they say. Alternatively, the supplier may have a portfolio of testimonials or case studies from happy customers who have been with them for a long time, which may help split the field.
One important thing to note is to always opt for service over cost. It can be tempting to be led purely on cost but typically, you really do get what you pay for. If the costs seem too good to be true, they probably are. Work with a provider who'll offer a high-quality service with friendly, experienced staff you can trust. In the long run, this will end up being more cost-effective for your business.
5. Manage expectations clearly
So you've made your decision and you're comfortable with the proposal that's been presented. This is the beginning of your working relationship. Never has clear communication been more important. Managing expectations on both sides are where you can start to build trust.
As an office or facilities manager, you'll want to agree a date by which you need the products/services fulfilled or installed. Once agreed, your service provider should fulfil these obligations so there's no ambiguity on what's needed, and when. Any delays should be clearly and quickly communicated. At the end of the day, you want to work with a company you can trust and get off on the right foot; so open and regular communication is key to avoiding any misunderstandings.
Contact the team
For more tips on choosing your office server provider, head on over to this blog. If you're looking for a new office coffee or water provider, FreshGround is here to help. With over 40 years of experience and five-star ratings from customers on reviews.io and Trustpilot, you'll be in safe hands. Simply contact the team for more information.