Category • Coffee Machines for Offices
Choosing a new service provider – how to write a brief
Alex | August 20, 2023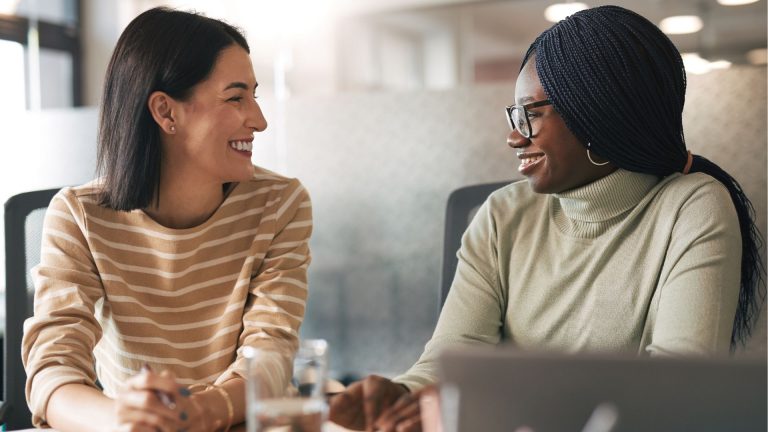 Making the decision to opt for one service provider over the other can be complex as there are so many options to consider. As an office manager, you'll be considering key factors like price, flexibility, service terms etc. But what's the main thing to get right before choosing your future service provider? It's your brief.
In this blog, Scott Barnes, FreshGround Director and Head of Coffee, will guide you through the vital things to consider when choosing your office coffee machine and water source provider.
Why is the brief so important?
Nailing the brief is the first and most important step to help you come to a decision on who to partner with – regardless of industry type. Clear communication at this initial stage will help to make the process go smoothly avoiding unnecessary delays. When office managers or facilities managers approach us at FreshGround with a solid brief, it makes our job so much easier. From the get-go, we can quickly start to understand exactly what potential clients need and respond to their current challenges with a made-to-measure proposal. Of course, we're always here to help and some customers may not fully understand exactly what they need so at this point, we'll advise them.
How should office managers approach a brief?
Start with information gathering. I recommend the 5 W's and 1 H approach. So, consider your Who, When, Where, What, Why and finally, How.
For example, if you're looking for a coffee provision – Who's it for? When will they need drinks? Where would you like to place the machine? What types of coffee do you want to provide? Why do you want to serve coffee in the first place? How will it be served?
It might seem obvious, but taking this time to consider answers to all these questions will create a strong framework for your brief. It gives you clarity on what you need and what you're expecting from your service provider. The really key element of this is the Why. This often acts as a point of reference to come back to after you've received proposals from a number of suppliers.
Secondly, you're going to want to do your research. Google is going to be your best friend at this stage! Research various providers, find online reviews, and connect with existing customers to get first-hand feedback on products, services, delivery and so on.
To keep your team happy, I also recommend talking to colleagues and management to get their input. So, in our case, that means asking people about coffee and water and finding out what they want to see in their office. It makes people feel heard and it can speed up the decision-making process to get everyone on board. We encourage people to ask what their coffee or water experience says about them as a business. Think about how we can reflect their values and culture to their team, their clients and visitors through a quality experience.
How should good service providers respond to a brief?
Again, communication is key here. Once we've received a brief from a potential client, we'll discuss it with them. It's extremely rare for us to just send a quote straight across without speaking with the customer first. We always like to totally unpack a brief, by asking questions and actively listening to the responses. It's also often helpful to understand the points of view of all those involved in the process of choosing the service provider. This helps to ensure everyone's requirements are considered, making internal sell-in and sign-off much easier.
Understanding you, the client
Along with a firm brief, we also want to know about our customers and get an understanding of their company culture. The more information we have, the better. What's your company's brand? What do you want this service to tell your customers and employees?
We want all the practical information as well. So, for example – how many people will use a coffee machine, what times will be peak usage, how many coffees people drink a day etc. to define our response. We'll respond best when we understand our potential client's pain points and challenges and address these in our proposal.
Discussing budget
It's always helpful to disclose what your budget is. I understand that this isn't always given as naturally, people want to get a good price. But even just a ballpark figure helps. Because without it, we're in danger of submitting a proposal that's either way out of budget; or we're unable to cover all components needed as we're trying to provide a cost-effective solution. It just takes the guesswork out of the way for both parties.
Next steps
Then, we'll clearly set out what's going to happen next. We'll give dates on when they can expect what so there's no ambiguity in the process. Trust is very important, especially in this early stage of a potential working relationship, so from our perspective, it's important we hit key dates and don't let anyone down.
One final tip…
The last thing to add is that, when making your final decision to go with a new service provider, I'd say to trust your instincts. At the end of the day, business is about relationships. So make sure you gel with your service provider and feel good about working together now and in the future.
Get in touch
For more in our series on choosing an office service provider, check out What Makes A Good Service Provider and 5 Top Tips for Choosing A Service Provider. You can also read more about how to choose a quality coffee experience in our blog. And if you need a hand, just contact our friendly team and we'd be delighted to help. We're also very happy to offer free demonstrations. You can visit our London showroom, or visit you to get to know you and understand your unique requirements.