Category • Blog articles
Gift Guide for Coffee Lovers – Christmas 2021
Alex | November 15, 2021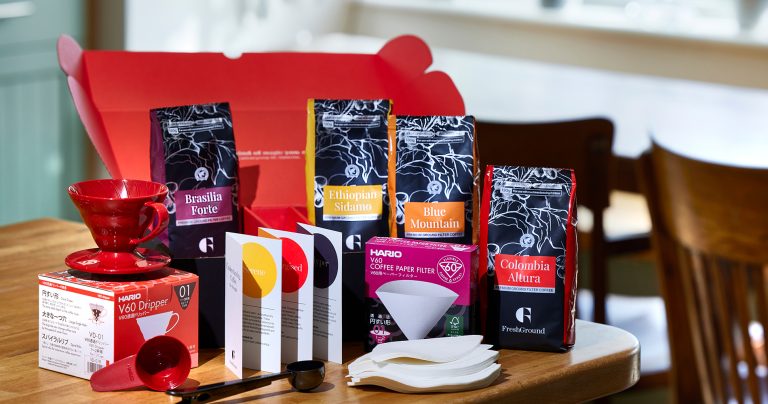 Get a head start on your shopping this year and find the perfect gift for coffee lovers in your life. Whether they love a milky latte, a creamy cappuccino or just a simple, refined black filter coffee, we've rounded up thoughtful gifts for everyone.
Grow your own

A coffee plant makes for an excellent gift for green-fingered coffee fans. The Arabica coffee plant originates from the highlands of Ethiopia and Yemen, where it grows in the shade of taller trees. It's a good houseplant, and you won't find more sustainable coffee than this! It does take around four years with good care to harvest your first beans, but you can still enjoy watching its gorgeous green leaves growing on your windowsill. Buy yours online.
At-home coffee machine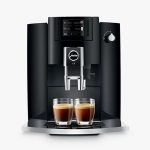 One for the home office, The Artisio is a compact and robust capsule coffee machine that delivers a perfect cup of coffee every time. Simple to use and to set up, just add water, capsules and get brewing. Great-tasting coffee with none of the fuss, in seconds.
Or, if you've got a bigger budget and you're a fan of fresh whole-bean coffee, the Jura E6 is an excellent model of bean to cup machine to go for. Not only does it grind the beans for fresh espresso at the touch of a button, but it delivers velvety smooth foamed milk (think proper cappuccino!)
Smart mug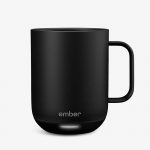 We love these smart mugs from Ember. They're super stylish and allow you to set the exact temperature, so your coffee is never too hot or too cold. The mug keeps your coffee at your chosen temperature for 1.5 hours. It's all linked up to an app where you can set the temperature. We just know that choosy coffee connoisseurs will want to get their hands around one. They come in small and large sizes and in a wide range of colours you can check out here.
Get grinding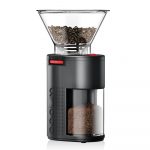 You can't beat the aroma of freshly ground beans, so if you or your team are working from home, a coffee grinder is a cool gadget to gift. Of course, there are loads out there, but we love this simple electric device from Bodum. It comes with 12 grind settings, so you can go from French press to espresso – and everything in between – with perfect ease. The detachable coffee bean container holds enough beans to stay fresh for days making for the perfect cup!
Coffee lover kits
We've developed a range of kits, especially for coffee lovers. These are an excellent choice for corporate gifts or as a reward for your teams' hard work this year. They're full to the brim with goodies that your team can now enjoy at home. Choose from our Cafetiere Coffee Kit or our V60 Coffee Kit that come complete with a selection of our premium ground coffee beans and blends. Plus, if you pre-order five or more kits by the end of November, we'll give you a 15% discount!
Contact us
If you need a hand ordering your gifts from FreshGround, simply give our team a call. And if you're thinking of upgrading or replacing your office coffee machine, get in touch or browse our range online.