Category • Blog articles
Introducing FreshGround Coffee Experience Days for 2022
Zoe | March 23, 2022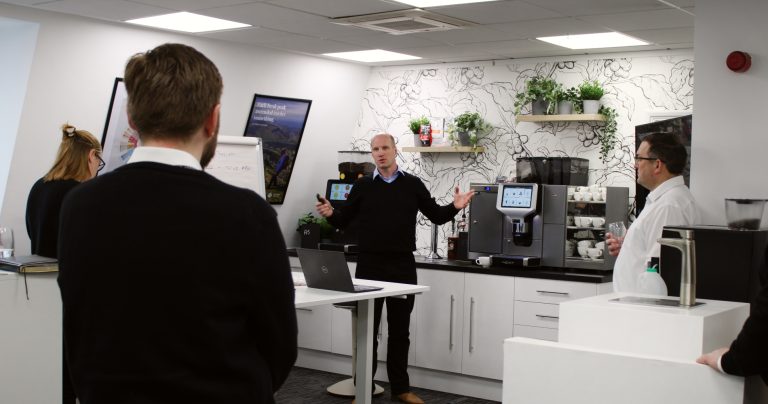 It's not too late to join us at our very first Coffee Experience Day at our showroom in Moorgate, London on Thursday 24th March 2022.
We're thrilled to introduce these sessions where our team of in-house coffee experts will share their vast experience and expertise with customers and friends. FreshGround has been in the office coffee business for over 40 years so we certainly know our beans – and we want you to as well!
What's a Coffee Experience Day?
From 10 am, we'll kick off the day with a fun and informative session that details the rich history of coffee. Get ready for some surprising coffee facts!
Fancy joining us?