Category • Blog articles
4 Key Aspects of Encouraging a Return to the Office
Jess | March 1, 2021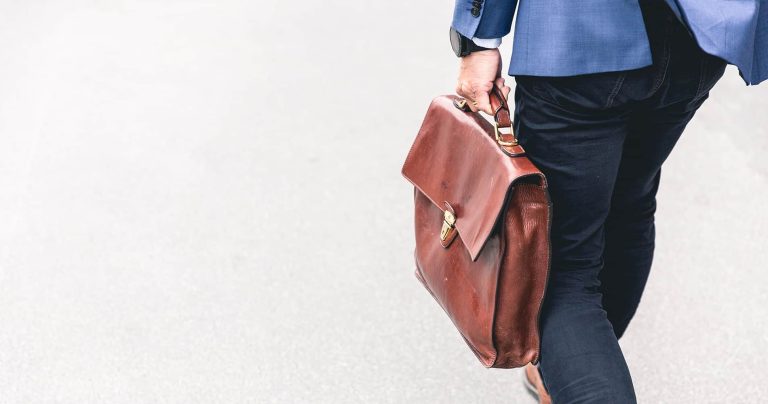 The current government guidance for office workers is if you can work from home, you should. The Prime Minister revealed the UK roadmap on 22nd February and the earliest people are expected to return to the office is Monday, June 21. However, this is only if the data and science support a safe return.
It's important to note that when offices do reopen fully, COVID will not have disappeared. Meaning we're still going to need to remember the hands, face, space guidance.
We still expect many people to continue to work from home and split their time between the office, and home as flexible and agile working methods have become much easier. We also expect and understand that people may be anxious to return and it will take a period of adjustment. With this in mind, we surveyed our customers on their thoughts on how the pandemic has affected their work. We share some tips on how you can keep your workspace safe and sanitised when people return.
Always be sure to follow the official government's advice so your office is fit for purpose and taking all the necessary precautions against the spread of COVID.
Space
Social distancing is still one of the most effective ways to keep your team safe. The government recommends a distance of two metres. Many of our respondents reported that they were reducing their desk space, some down to a third of previous capacity, to maintain social distancing.
From removing desks completely, turning them round to all face the same way to cordoning off whole areas with hazard tape, it's clear that business are doing what they can to maintain distance. Some offices are also introducing booking systems to manage numbers in the office.. Others are introducing one-way routes, limiting the number of people in lifts and limiting visitors and meetings.
Hygiene
People must continue to practise good hygiene at all times to prevent the virus from spreading. And we've found that many businesses have helped to make this easier for their teams in a number of ways. They've introduced touchless hand sanitiser stations around the office. Some are giving their teams their own personal workspace wellbeing pack to keep with them so they can maintain hand hygiene. Others are supplying all staff with a sanitiser spray for their personal desk space.
Antibacterial touch screens that form a hygienic barrier have been put in place on things like lift buttons and coffee machine fronts. Of course, increasing the frequency and effectiveness of cleaning was reported by many. Switching traditional cleaners for specialist antibacterial sanitising cleaners are helpful and for an even deeper clean, ULV fogging machines can spray entire areas killing 99.9999% of pathogens. Screens, or 'sneeze guards' have also been introduced to protect people so face to face contact can safely occur.
Clear communication
It's going to take time for people to adapt to a new way of operating in the office due to COVID. So it's helpful to communicate with people about what's expected of them. Strong leadership during this period of adjustment is crucial in helping to give people the confidence they need to work safely back in the office. Our survey discovered that almost all businesses are introducing clear signage around the office as reminders for people to socially distance, practice good hand hygiene and not to touch their faces.
Flexibility and support
Through all of this, flexibility and the willingness to adapt quickly has been key in how businesses have reacted. Our respondents said that a flexible approach was helpful so they didn't feel pressured to work in the office if they didn't feel comfortable.
When we asked how people felt about returning to the office, a large proportion noted their concerns over the daily commute which is something businesses should consider. Some were anxious about using public transport again. So a wellbeing commute pack can prove helpful to give your team a little support. Others noted that their premises were multi-tenanted so they had concerns about sharing workspace with other businesses that may not have made the necessary steps to keep people safe. The traffic was also a bone of contention and people were not looking forward to a long car journey which adds hours back on to their working days. Take the time to find out what your team needs and then do your best to help them feel safe and supported while continuing to get the best out of them.
The future
Most of our respondents (78%) said they'd like to spend at least half their working time in the office in the future given the choice. 15% said they'd want to be entirely office-based. In fact, only one person said they'd prefer to be working from home full-time.
With workers itching to get back into the office for at least a portion of their time, but with the pandemic ongoing, we expect many businesses to adopt a flexible, agile approach to working. This means giving their teams the opportunity to enjoy a mix of working from home and working in the office. Health and hygiene will, of course, remain the number one priority for offices to ensure that teams feel safe and secure in returning to work.
We're here to help!
What are you doing to pandemic-proof your workspace? We have a range of products and solutions to help you. But please do let us know what you need – we love to hear from you! Our friendly team is just a call away and we're ready to help support you and your team safely get back to the office.
Updated from a piece originally published on 17 August 2020.