Category • Best Coffee Buying Guide
Missing Your Favourite Coffee from Your Workplace? We've Got You…
Jess | April 8, 2020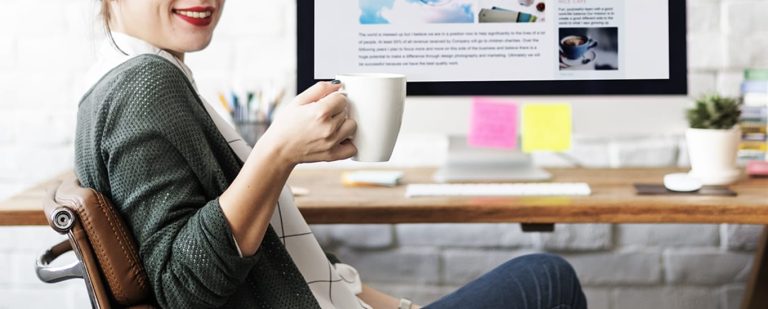 With many of us working from home right now, you might find that you're missing your favourite coffee in the office. If you're used to having a short black espresso to kickstart your working day, a barista-style, frothy cappuccino mid-morning, or a smooth and creamy latte in your afternoon meeting, then a cup of instant coffee made at home simply won't do!
Most of our coffee-loving team are also WFH, so we've put together our favourite coffee making alternatives and our signature coffee blends for when you want a little pick me up, but you don't have your office coffee machine to make it for you. You're welcome!
Fresh bean to cup coffee machine
Perhaps the easiest and quickest way to get the perfect brew, a quality bean-to-cup machine will see you through working from home and beyond. A great addition to your kitchen or home office, there are lots to choose from, but you really do get what you pay for with these. Prices start from around £150 for a domestic machine but depending on brand, capacity and functionality, they can go up to the thousands. If you can, we recommend you invest in a quality machine and choose a trusted brand like Jura (our favourite!), DeLonghi, Dualit or Miele.
Ground coffee
For a more affordable option that will get you great results, opt for ground coffee. It's really versatile and gives you all the flavour you're craving from a quality coffee experience at home. For ease and convenience, choose pre-ground coffee, although for you coffee connoisseurs out there, you may want to grind your coffee beans to get a fresher, more intense aroma and flavour. Coffee grinders are available to purchase online and start from around £30, but if you don't have one, we love these fun coffee bean grinding hacks https://coffeedorks.com/how-to-grind-coffee-without-grinder/. It will take you longer, but it might also make a welcome break to get away from your laptop and wake up and smell the coffee!
Once you've got your ground coffee, there are lots of ways you can create that perfect cup of happy at home. Our team has shared our favourites with you!
Home espresso machine
If you're an espresso-lover like our purchasing manager David, you might want to consider investing in a home espresso machine. Like the bean to cup machines, you'll be spending a little more than usual, but it does guarantee you a shot of strong and smooth coffee to give you a caffeine boost that you won't quite get with other methods.
Cafetière
FreshGround sales administrator Laura swears by the good old cafetière. Simply spoon in your top filter coffee, pour in hot water and leave to brew for a few minutes while you take five out of your day. Who doesn't love pushing down the plunger slowly and then pouring a smooth and rich coffee into your favourite mug?!
V60
The V60 is a genuine coffee classic from Hario https://www.hario.co.uk/collections/hario-v60-coffee-drippers. It may be old school, but this 'coffee dripper' has a cult following and for good reason (our head of sales, Scott, is a total coffee-obsessive and has a whole range of these). Simply pop it on your cup or mug and in seconds, you'll have a quality, filtered cup of coffee. Not only is it simple and easy to use, but it's also a breeze to clean too so you can enjoy your first cup of the day and then get straight down to work.
AeroPress
The AeroPress is another simple and quick way to get your coffee fix at home. It's affordable at around £30 https://www.aeropress.co.uk/, and your coffee will only take about 30 seconds. It uses simple (but very effective!) science by pushing gentle air pressure to create a smooth, rich flavour with lower acidity, without any bitterness. FG business development manager, Gareth, uses one of these every morning at home and they last for years.
Moka pot
Not forgetting the Moka pot which is a stove-top or electric coffee maker that brews coffee by passing boiling water pressurised by steam through it. Bialetti is the name to look out for as it was invented by Italian engineer Alfonso Bialetti all the way back in 1933. It has quickly become one of the staples of Italian culture, and they've reportedly manufactured over 200 million coffee makers! You can pick one of these up from Amazon from around £25 https://www.amazon.co.uk/Bialetti-Express-Espresso-Maker-makes/dp/B00004RFRU. It's the only way our marketing manager, Jess, will make fresh coffee at home.
Oh, and if you're missing your frothy milk coffees, you can check out all the best ones online here. https://www.which.co.uk/reviews/milk-frothers/article/best-milk-frothers-to-buy
Coffee favourites at home
If you're missing your favourite FreshGround coffee blends from the office, for a limited time only, we're launching single bags so you can get your hands on them at home. We're also launching 'work from home packs' full of your office favourites including coffees, teas, biscuits and so on! Plus, if you're an employee of one of our existing customers, you can get a special 10% off your orders. Simply ask them for your discount code or get in touch with us for more information.