Category • Blog articles
New Year, New Tea
Alex | January 4, 2022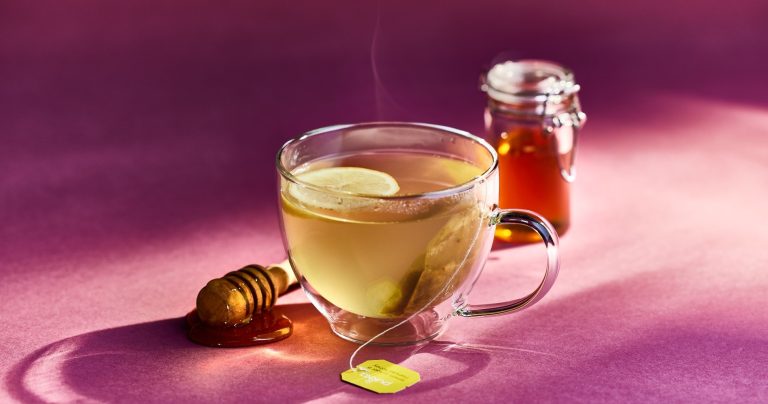 What better way to kick off 2022 than with some healthy new year resolutions?
Yes, we all say we're going to make them, but they can really be hard to stick to! One simple change you can make to improve your health this new year is to increase your intake of herbal and fruit teas. And there's never been a better time to re-energise with refreshing teas to help get you through these wintery months where colds, flu and COVID are circulating. To help, we've pulled together our top teas so you can stay hydrated and healthy in the office or at home.
Our friends at Pukka have a wide range of delicious teas with something for everyone. Many of them help to support your health and detox your system plus they're naturally organic and free from artificial flavourings.
Lemon, ginger and honey have long been considered a natural remedy to soothe a cold. The vitamin C from lemons helps to support your immune system, ginger can help to ease nausea and honey can soothe a cough. In fact, even the NHS recommend honey if you're suffering from cold and cough symptoms this winter.
Along with all of these benefits, this tea tastes great. It's a zesty, warming drink with a fiery ginger kick and a sweet finish from the honey. We recommend you add a slice or two of lemon and a generous spoonful of honey to make it taste even better and boost the benefits.
Regular green tea is widely known as an antioxidant powerhouse, but matcha offers even more benefits. Combine the two and you've got a health-boosting tea that's perfect for your post-Christmas detox. It's bursting with nourishing ingredients and this blend that has naturally occurring caffeine in it, is perfect for everyday vitality.
This is the kind of tea that will kickstart your day so you're ready for anything. Its unique blend has been lovingly developed by herbal experts and nutritionists so it naturally supports your mind and body. What are you waiting for? You can pick yours up here.
Like many herbal teas, this blend is caffeine-free so it's great to relax and unwind after the chaos of Christmas. Made with organic wild apple, cinnamon and ginger, it really is a taste sensation.
It also offers some health benefits. Cinnamon is known to ease digestive discomfort so if you've overindulged, this is a great tea to choose. This warm and soothing drink also has a hint of ginger which can support circulation as well. Wild Apple & Cinnamon is a firm favourite in the FreshGround office and now you can enjoy it too.
And if you can't decide which tea to choose, we've created a special new year bundle.
If your office kitchen is in need of a sleek and stylish hot water tap, we offer a wide range of easy, quick, convenient and energy-efficient options. Enjoy hot tea in seconds with no waiting around for the kettle to boil.
Plus, all our hot water taps deliver filtered chilled water too, with some of our taps supplying ambient and sparkling water as well. Ask us about our hot taps today.