Category • Blog articles
Rapid Relief Team and FreshGround
Alex | January 18, 2022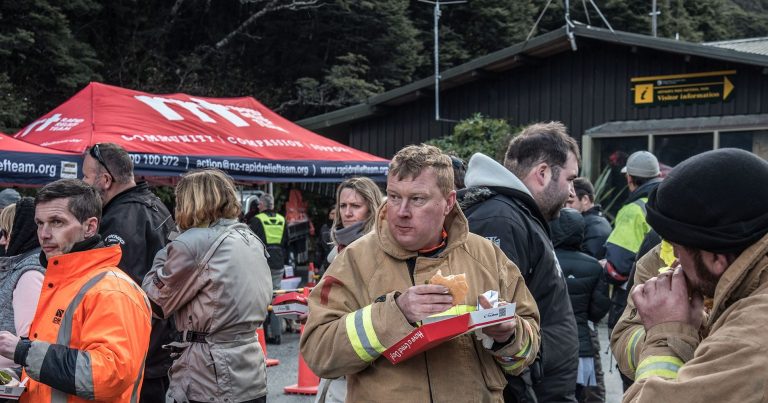 Here at FreshGround, our team actively cultivates a spirit of generosity. Giving back to our community is incredibly important to us.

We've supported the fantastic work of the Rapid Relief Team (RRT) since its inception in 2013. The RRT is a group of volunteers who serve people with care and compassion in their time of need. Some of our team are actively involved. We took a moment to talk to just one of FreshGround's RRT volunteers, Malcolm Smith and what inspired him to get involved.
"I've worked with the RRT for four years now and it's one of the best things I've ever done. The work we do is rewarding and I enjoy being able to make a positive impact on people's lives. There's a great sense of team spirit and the culture is uplifting and keeps me inspired to continue to volunteer.
Many challenges
I and the team which spans across the globe have been to many difficult events but there are two that stand out for me. The first was a very challenging situation when we attended Whaley Bridge in 2019 when the reservoir dam cracked and threatened to wash away the entire town. This produced the largest peace-time evacuation of civilians in our history, with 1,500 people evacuated to safety. The Army and emergency services worked relentlessly to prevent catastrophe and loss of life. Our team was on the ground 24/7 for several days providing hot food and drinks to the exhausted crew.
A more recent event we attended was the dreadful terrorist attack at Liverpool Women's Hospital in November 2021. A bomb was detonated in the back of a taxi directly outside the maternity ward. As you can imagine, there was a huge emergency service presence and Merseyside police were on the scene. Investigations went on for five days after the incident so our team stayed on-site to provide meals and refreshments to anyone who needed it.
Huge respect
I have such respect for my fellow colleagues and volunteers who provide vital support to charities, government and emergency services in times of crisis. It's been especially challenging with the impact of COVID and in response to this, we created an innovative initiative to supply RRT Food Boxes to those in need.
Get involved
I encourage people to take a look at the website and get involved if they can. I believe that care and compassion in the world have never been more important."
If you'd like to get involved or to find out more, head to the RRT website. If you're interested in other charitable work we do at FreshGround, visit our Giving Back page.