Category • Blog articles
Return to The Office – An Industry-Wide View
Alex | March 15, 2021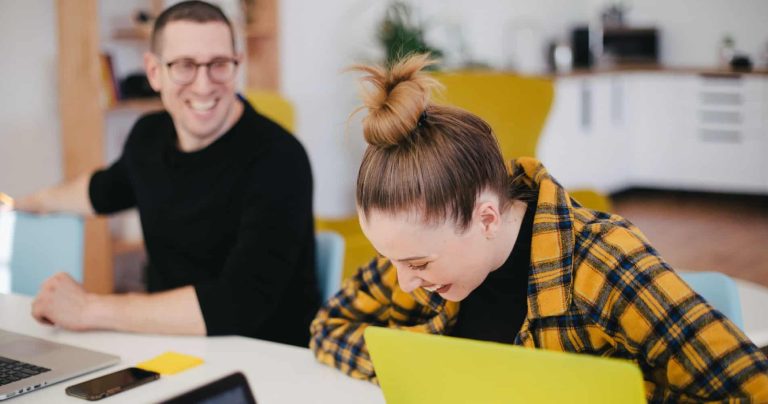 Right now, the official government advice for office workers in England is that they must work from home where possible. The Prime Minister revealed the official roadmap out of lockdown with a gradual easing of restrictions planned to June. While many of us have got used to working from home, there are lots of things we're missing from the office.
Recent research from the CIPD estimates that the number of people continuing to work from home regularly after COVID will increase from 18% to 37%. The number of those who work solely from home will more than double from 9% to 22%. In this post, we take an industry-wide review of what businesses are planning when lockdown lifts. We also discuss the many benefits of office life to support your workplace culture.
Work from anywhere
Working from home has its perks, but it can also feel isolating at times. It can also be hard to balance home and work life when the two are so closely intertwined. Around 50% of homeworkers claim that their social connections have worsened during COVID. 29% of employees report that the use of portable devices blurs boundaries between work and home life.
Many big firms are now adopting a 'work from anywhere' approach as opposed to just working from home. These businesses include the big players like Dropbox, Twitter, Facebook, Spotify and Slack. This approach encourages teams to work wherever they're comfortable from including cafes, co-working spaces, and well, literally anywhere! This flexible working culture relies on trust, collaboration and communication. It acknowledges that everyone is an individual and some people may thrive outside of the traditional office environment. You can still support your team remotely with regular check-ins and our team love these Perks Boxes. They're perfect to show your team you care and they can enjoy their favourite coffee and refreshments wherever they're working.
Business as usual
In contrast to the aforementioned tech giants, other businesses including Goldman Sachs, and JP Morgan want people back in the office full time. Goldman Sachs' Chief Exec even went so far as to call home working an "aberration" that must be corrected ASAP.
Similarly, other large companies like Yahoo, IBM and Deloitte believe their employees to be more productive in the office. They also believe that the workspace is vital to creating a strong company culture and boosting employee engagement. Both of vital importance to the successful running of a company. When we interviewed our team to understand how everyone was feeling, the most common response to what they missed from the office was real human interaction. People are missing the buzz of the office and banter with colleagues. We're social creatures and many of us are more productive and engaged when connecting with others. This connection is hard to fully replicate through a screen online.
Listen to your team
For your team to make a smooth and stress-free return to the office, communication is key. There will likely be some push back and anxiety around the return. COVID has turned people's lives upside down, and a full return to the office is a big adjustment. Take time to reassure your people. Ensure your workspace is fully COVID compliant and go the extra mile to make your team feel safe and secure.
FreshOffice has a huge range of COVID safe options from touchless hand sanitiser stations, PPE and wellbeing packs, fogging units and personal sanitising sprays and cleaners. Ask us about how we can help make your office COVID-safe and get in touch with us today.