Category • Blog articles
4 Ways to Support Your Team Remotely
Jess | July 24, 2020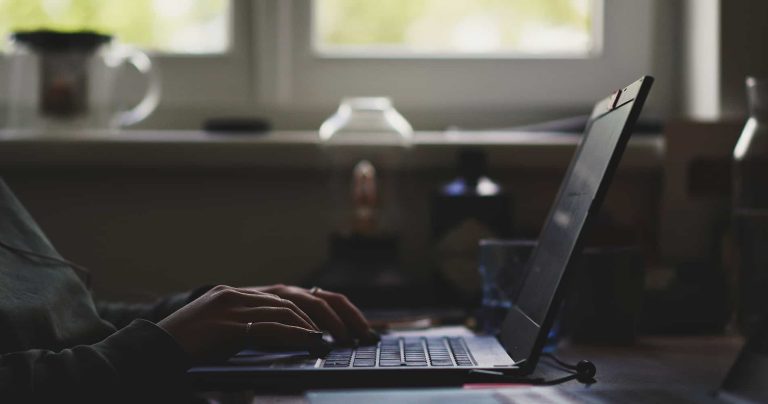 Here at FreshGround, many of our team are now returning safely to the office after long periods of working from home as we embrace flexible working. We wanted to get a better understanding of what other employers had been doing to support their teams during this challenging period, so we surveyed our customers about their recent experiences amidst the pandemic. In the first of a series of pieces, we look at how companies have been supporting their remote workers.
1. The right equipment
Analysing our survey results made for fantastic reading with so many thoughtful, kind and inventive ways to help people feel valued and reassured while working from home. 83% of our survey respondents reported their employers had positively invested in support. Many received equipment to make working from home more comfortable including monitors, laptops, keyboards and so on. Others received furniture – office chairs and desks or were given an allowance so they could purchase whatever they needed to improve their home workspace.
2. Wellbeing
Lockdown proved a difficult time and being told to stay at home impacted a lot of peoples' mental health. Having to work from home for the foreseeable had us feeling anxious and stressed about the future, so we were happy to see in our survey results that so many employers were investing in their teams' mental health. Wellbeing webinars, stress management techniques, online meditation sessions and access to mental health apps were organised and employers encouraged their team to switch off, take breaks regularly or take some annual leave in lockdown.
3. Staying connected
As the world was being asked to stay apart and socially distance from each other, our survey revealed that office managers were working hard to find new ways to keep in touch with their employees. Zoom, Skype, Microsoft Teams have all become vital tools to stay connected as meetings were carried out virtually. Communication, in general, has been of paramount importance as strong leadership became key to keeping remote workers motivated, productive and regularly updated. With no water cooler moments or chats over a coffee at work, businesses began more sociable activities online and introduced quizzes, choirs, exercise sessions, coffee 1:1s or Friday afternoon drinks which helped to keep morale high and company culture strong.
4. Perks
One study revealed that 40% of employees voted free tea and coffee as the office perk they valued the most, and another study reported that 48% weigh up company perks like snacks, in their decision to find their next job. Working at home meant that employees have been missing out on their favourite office perks, so a lot of the customers we surveyed actually sent out gifts or hampers to their teams working remotely. Some sent our Work from Home packs that include teas, coffees, biscuits and snacks, while other perks included takeaway vouchers from Deliveroo and Just Eat, and some employers even gave entertainment vouchers to keep people entertained at home. All of these small gestures proved to be really important as it shows that people are valued and it helps to reinforce the company culture even when people were not physically in the workplace.
Returning to the office
In our study, 56% of people are still spending most of their time working from home, whereas 28% are spending most of their time in the office. 15% of respondents are splitting their time evenly between the two which is something we expect to increase. So now people are returning to the office and working flexibly, business owners and managers need to make sure people still feel supported and safe.
We've developed an entire range ofFreshOffice health and safety productsand solutions to mitigate risks of contamination and transmission of COVID. From portable hand washing stations to complete misting units, we've got everything you need to keep your workspace safe and sanitised. Just get in touch with us to find out more on 020 7553 7900 or email us hello@freshground.co.uk.