Category • Blog articles
The Office – Not Just a Workspace, but a Shared Space
Jess | August 18, 2020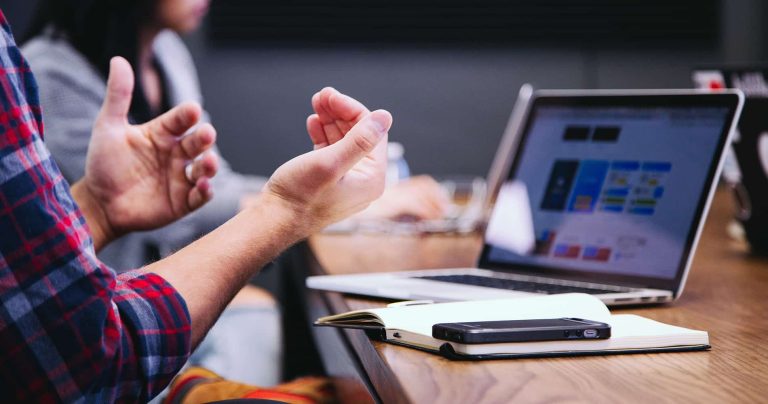 Now months into the pandemic, businesses across the world have been adapting to the changing circumstances that COVID has brought to our daily routines. Arguably, the role of the traditional office has changed for the foreseeable future as businesses are moving to more agile ways of working and splitting time between the office and home. We chatted to Director of FreshOffice, Scott Barnes, to get his insight on the changing role of the office and how it will affect workplace culture and employee wellbeing.
How has the pandemic affected the way people work?
There's no doubt COVID has changed the working landscape with people being dispersed from offices when the pandemic was at its peak, and many people have come to the realisation that remote working can be largely successful. The customers who I'm seeing and chatting to regularly are offering their employees flexibility that they've not offered before this all hit, and people are mostly opting now for a mix of WFH and being in the office.
In a survey we did recently, 56% of people are currently mostly working from home, 28% mostly in the office and unsurprisingly, 15% is split between the two, and we expect this last sector to increase over the coming months and years as we'll see a rise in agile working.
The main thing I'm hearing from customers and also from the results of our survey is that people across the board are missing human interaction in a physical workspace. Technology has been key to business success especially during lockdown, but it can't replace face to face connections that are so vital to our overall health and wellbeing that happen in the office. I predict that the office will continue to play its vital role in business but it will become more of a hub for connection, culture and collaboration, and a place where people can get a sense of community and inclusivity that you simply can't get online.
What are the benefits of a shared workspace?
The office isn't going anywhere but it has, of course, changed in light of the pandemic. Some people are choosing to resign their offices entirely, but they're in the minority and in my opinion, this is a mistake. It can be a challenge to keep company culture strong in a digital-only, remote working environment, although that's not to say it's impossible.
The type of businesses who could thrive in a work from home culture might be the big players who are highly focused on results. Think Twitter, Airbnb, Facebook and so on, who have a clear mission, goal and mandate, and whose businesses are already mostly around digital platforms which might make it an easier adjustment. Having said that though, working from home indefinitely can be isolating and comes with its own set of unique challenges which we found out through our survey. 60% of our respondents said they miss face to face collaboration and 52% miss the boundaries between home and office life that makes it that much harder to switch off from work. Not only that, but they miss office perks like a good quality coffee and a casual water cooler chat with colleagues and friends that Zoom or Skype simply can't replicate via a screen.
Essentially people want to be part of a team and feel part of a business. They want to enjoy their work and be valued and all of that comes from the strength of workplace culture and ultimately culture can be asserted more meaningfully in a physical office space more so than online.
How do people feel about office life in the new normal?
There's naturally some trepidation around returning to the workplace which varies depending on people's individual experiences or if they're shielding and so on. We're seeing younger people, and millennials especially, more likely to express their desire to return to the office where they see work as a destination and enjoy the city living experience and social side of work.
Overall there are increased concerns around shared areas in the workplace like meeting rooms or spaces like kitchens and washrooms. Socialising activity areas like gyms, ping pong tables etc can also prove challenging whilst we all must continue to social distance and practice good hand hygiene. There are lots of ways to mitigate these risks through increased cleaning schedules and various sanitisation procedures like misting for example which effectively sanitises entire areas simply and quickly.
Commuting is also a worry for some when returning to the office. From adding hours onto peoples' days travelling or sitting in traffic, to people wanting to avoid public transport where there's a risk of transmission of COVID, this factor is something to consider when looking at the future role of the workplace.
The main thing through all of this though is communication. We need to have open and honest conversations to understand what people are comfortable with and reassure them that their safety and wellbeing is a priority over everything else. Once your team is comfortable and feels valued, that's when you're going to get the best out of everyone and that's when your workplace culture will thrive.
Get in touch today
If you'd like any advice on making your workplace COVID safe, please get in touch with us. We have a wide range of products and services to keep your office clean and sanitised and have solutions to give your team the peace of mind they need to return safely to the office. Simply give us a call or email sales@fresh-office.co.uk and our friendly team will be delighted to help.