Category • Blog articles
Top 5 Drinks For a Seasonal Hydration Boost
Jess | October 14, 2020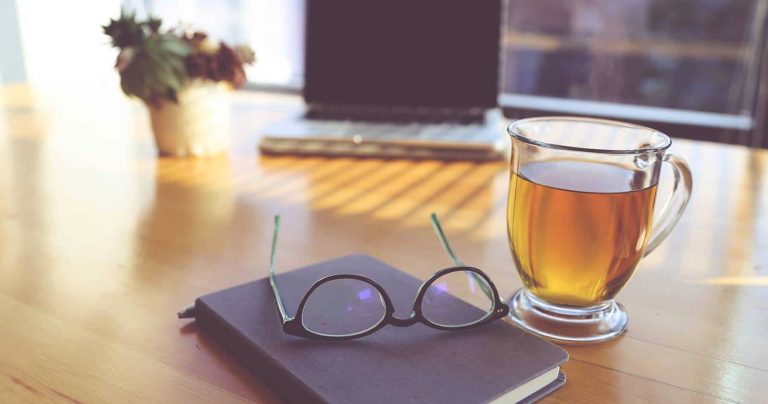 Colder weather is on its way. And with it comes the dreaded cold and flu season – along with the added concern this year of COVID. A simple way to boost your physical and mental health is to make sure you stay hydrated. It's generally considered that adults need to drink around 1.5–2 litres a day. And with your typical mug or glass holding approx. 200ml, you should be consuming around 8-10 drinks a day. To help get your recommended intake, we've put together our top five drinks that you can enjoy in the office or at home, for a much-needed boost!
Lemon and ginger tea
It's thought that a hot cup of lemon and ginger tea could help to support your immune system. Lemons are full of vitamin C and ginger has anti-inflammatory properties – both of which are helpful to fight off infection. With smooth citrus flavours and a kick of ginger, we love this tasty, warming drink. But if you like your teas a little sweeter, add a spoonful of honey, which may also help to soothe sore throats.
Coffee
Coffee is not dehydrating. Nope. Contrary to popular belief, your morning pick-me-up actually helps hydrate you and should be counted as one of your 8 or so drinks per day. The caffeine in your coffee acts as a stimulant. And, studies have found that drinking coffee can improve memory, mood, energy levels and general mental function. Coffee also has a great way of bringing people together. So whether you're in the office or working from home, don't forget to take a short break to catch up with friends and colleagues and check in to see how they're doing.
Water
We're always being told to drink more water. But it is incredibly important because, by staying hydrated, you'll help your body naturally eliminate toxins and other bacteria that could cause illness. For those who don't enjoy still water, why not try sparkling water or a cup of hot water with a refreshing slice of lemon? FreshGround's under-counter water taps will give you filtered boiling, chilled and sparkling water all at the touch of a button. So you can enjoy your water, your way!
Chamomile tea
Chamomile tea has long been associated with promoting feelings of relaxation and calm and helping to reduce anxiety – some things we're all in need of with the pandemic impacting the ways we live and work. Made from dried chamomile flowers, it contains chemicals called flavonoids which are a type of plant-based nutrient and the reason behind chamomile's possible medicinal effects which also includes soothing digestion. So grab yourself a cup of this mellow, delicately floral tasting tea, take some deep breaths, and…relax. Aaaah.
Green tea
Loaded with antioxidants and touted as one of the healthiest drinks around, green tea has a grassy, bittersweet flavour that isn't to everyone's taste. Its positive health benefits, however, might persuade you to add it to your selection of daily beverages. Another immune booster to get you through the winter months, it boasts potent plant antioxidants called polyphenols. These polyphenols and antioxidants help eliminate harmful bacteria and free radicals that can make you more susceptible to the common cold and flu. Simply add hot (not boiling) water and brew for no more than a couple of minutes to prevent bitterness.
Get in touch
If you're back in the office and in need of healthy office refreshments for you and your team, contact us to find out about our range of coffee machines and water dispensers. Remote working? Don't forget to ask us about our work from home packs which are filled with FreshGround goodies and will show your team you care during these challenging months to come. Call us today on 020 7553 7900.