Category • Blog articles
Top 5 Perks that Appeal to Employees Most
FreshGround | June 1, 2016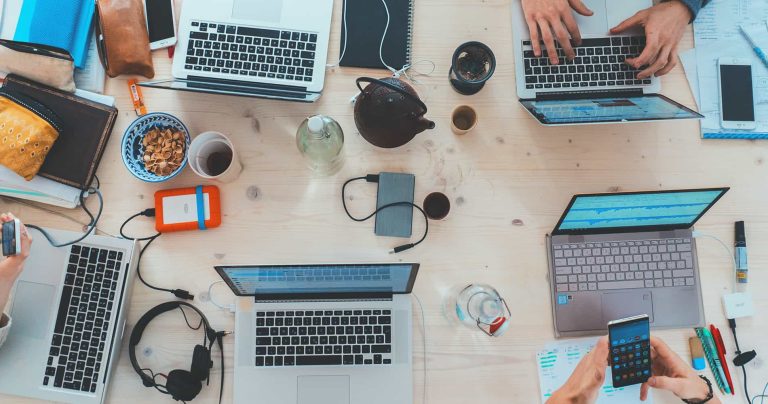 With competition in almost every sector becoming fiercer and fiercer, attracting and retaining the best employees in the industry is becoming increasingly important for all ambitious businesses. As a result, employers are becoming more sensitive to what their staff really want from a workplace, with many working hard to create positive working environments and cohesive offices.
If your company is trying to attract talented and dynamic employees, offering them perks and incentives is a must. To help you make your business as tempting as possible, here are the five perks that appeal most to employees around the world.
1 – High tech tech
According to recent research, the most important thing for workers in the UK, the US and India was having access to the latest gadgets on the market. Having high tech tech at their fingertips made workers feel like they were at the cutting edge of their industry and ensured they had the tools that they needed to achieve their professional ambitions.
A whopping 81% of employees said that having access to state of the art technology from their work stations was the most important office perk, while the same percentage said that technology which enabled them to connect with colleagues was what they most appreciated in the office.
2 – High quality food and drink

The second most important office perk was having access to high quality food and drink throughout the working day. Companies that invest in FreshGround coffee and other tasty treats can show their employees that they're valued and that their employers care about their wellbeing.
3 – Common ground
A comfortable and welcoming space to relax and socialise was voted the third most important perk by 63% of office workers surveyed. Creating a communal space in your office for workers to enjoy will make it easier for them to relax during the working day, helping creativity to flow and boosting workplace morale.
4 – A personal touch

With workers regularly spending 40+ hours a week in the office, it's not a surprise that 63% of those surveyed said that a personalised work station was an important perk. Give your employees the chance to tailor their furniture, their décor and their tech to suit their needs, showing that you respect them as individuals as you go.
5 – Good design
A beautifully designed office was considered to be a major perk for 61% of the workers surveyed. Putting a bit of time, money and energy into renovating your workspace and creating a stylish and ergonomic environment could have a dramatic impact on employee satisfaction and help give your business a real boost.
If you'd like to keep your employees happy with high quality coffee on tap, have a look at the fantastic range of products on our site or give us a call.