Category • Blog articles
Our Top 3 Christmas Hot Drinks Recipes
Alex | November 1, 2021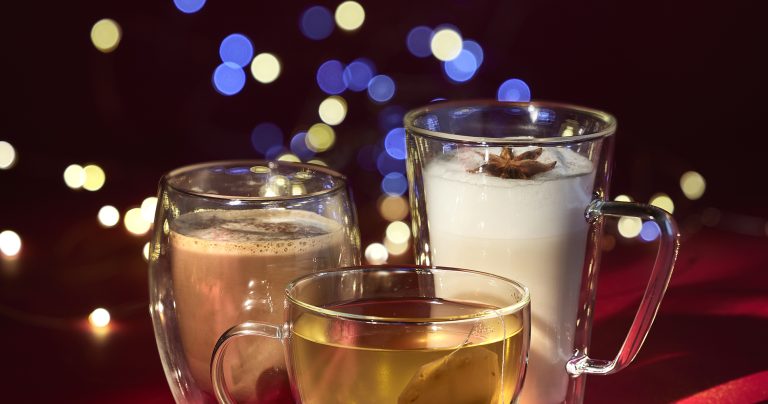 It's that time of year again so wrap up and get toasty with these delicious festive drinks. With coffee chains all launching their new seasonal menus, you can easily recreate these coffee classics and festive favourites at home or in the office.
We've chosen our top three recipes so take a moment out of your busy day and get creative in the kitchen. These warming drinks are easy to make and perfect for enjoying with your friends and colleagues. We've got something for everyone from a creamy caramel mocha, refreshing ginger tea and sweet and spicy gingerbread chai.
Salted caramel mocha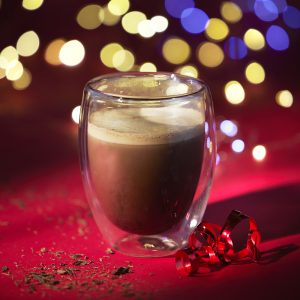 Indulge in a salted caramel mocha and enjoy the flavours of sumptuous sweet caramel with rich, buttery smooth notes. This chocolatey coffee also has the unexpected and bold twist of sea salt. To make this drink, firstly mix espresso with hot chocolate for a smooth and delicious mocha. Add a single shot of salted caramel syrup (or two if you want yours extra sweet) and top with milk foam. For an Instagram worthy coffee that tastes and looks great, add a sprinkle of grated chocolate to finish.
Ginger & cinnamon tea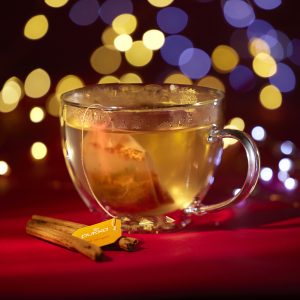 Classic wintery flavours, the warming taste of ginger and cinnamon make the perfect combination. Great for this time of year, ginger also has a long history as a herbal remedy for colds. It can help to reduce inflammation and soothe a sore throat. This festive drink is a breeze to make – simply brew a ginger & cinnamon tea bag with hot water and finish with a cinnamon stick. Stir gently and enjoy!
Gingerbread chai latte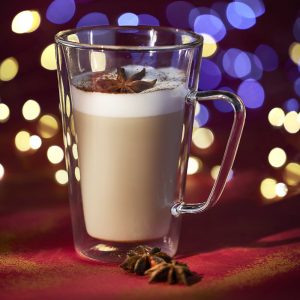 A firm favourite on the high street, the gingerbread latte is a cult classic. But you don't have to spend a fortune in your local coffee shop – you can easily make one to enjoy in the office. To start, make a small and strong chai tea using a chai tea bag and just a couple of shots of boiling water. Then you'll want to add a generous shot of gingerbread syrup to sweeten. Next, fill up a latte glass with steamed milk to the top and finish with cinnamon and star anise.
Your coffee, your way
Whatever your top seasonal drink is, we've got something for you. Take a look at our festive bundles or if your team is working from home, check out our Perks Boxes. For any coffee machine enquiries, our friendly team is on hand and ready to help – just give us a call on 020 7553 7900 or email hello@freshground.co.uk.