Category • Blog articles
Taking Care of Your Team's Wellbeing, Remotely
Jess | June 9, 2020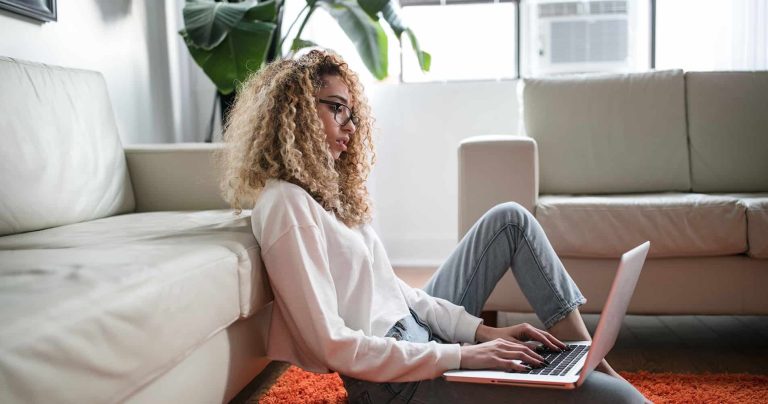 Our FreshGround and FreshOffice team invited Kate Davies, CBRE's Wellbeing and Employee Experience Lead, to join our recent Return to the Workplace webinar. This, the latest in our series of webinars to support business during the COVID-19 crisis, saw us focus on workplace wellbeing.
We take a look at the topics covered and share some of Kate's tips on ways to make life easier for those working from home through clear communication, support with improving workspaces and understanding how vital a healthy work/life balance is during these times.
The new 'normal'
Even before the UK went into lockdown, more and more people were choosing to work from home with businesses offering flexible ways of working. This trend doubled over the last decade to 1.7 million people in 2019 and now, during lockdown, it's estimated that a staggering 50% of employed adults now work from home which is around 16 million people.
In a recent move, many big businesses, including the likes of Twitter, Facebook and Shopify are offering employees the option of continuing to work from home indefinitely. Many businesses will be opening their doors again over the coming weeks and months, but the increase in WFH is likely to be the new 'normal' for some time and this transition from office to home-office comes with a number of challenges.
Communication
What's become very clear during the pandemic, is that there is no 'one size fits all' approach to communication with teams working from home. What works for one person won't work for everyone. So while some people will want to have regular zoom meetings and stay in touch regularly, others will prefer to quietly get on with their work with fewer distractions and frequent updates from management and colleagues. Both should be acceptable to management as long as the work is getting done.
Zoom fatigue is real and it's thought that video meetings can be more tiring than actual face to face, so try to limit Zoom calls to only those that are necessary, and don't make it mandatory to have the camera on which can increase stress.
Take the time to listen. More than ever, in a world where we're facing much uncertainty, be sure to ask how your team is doing, and really listen to their feedback. You'll understand more about their individual challenges and you can help to get the best out of them.
Another great tip is to organise 'walk and talks' where you both chat on the phone while you're out taking some exercise. This more informal and relaxed approach encourages your team to open up and the exercise and fresh air is great for motivation and can help to boost energy levels. And don't forget the social side of things with many having a Friday afternoon wine and chat for those who want to join.
Support your team
There are some easy wins in supporting your team that will help them feel more inspired and appreciated. Firstly, make sure they have the right kit at home and that they can work ergonomically. If your team needs an office chair, a desk, or a second screen, for example, consider delivering them from the office while it's sat empty to keep costs low, or invest in new equipment if you need to. You still have a responsibility to your staff's health and wellbeing while they're working from home to be comfortable and able to work effectively.
Your team might be missing the little perks they used to have in the office, so a really simple way but effective to show your appreciation is to send a 'Work from Home' care pack. From just £9 a box, you can send your teams' favourite teas, coffee and snacks straight to their door to brighten up their working day.
And of course, it's essential that people practice good hand hygiene at home and out and about as well, so providing hand sanitisers for your remote team is also a great way to show you care. You can pick up FreshOffice hand gel sanitisers and multi-surface cleaners to help keep your teams' home office spaces bacteria-free here.
Work/life balance
Many struggle with striking a healthy work/life balance even before remote working was introduced, and it's clear that working from home can make it even harder to switch off. Looking after your teams' mental health is just as important as their physical health, and even before COVID, work-related stress was already costing Britain 10.4 million working days per year which is now expected to rise.
Encourage your team to take regular breaks, including a proper lunch break away from the workspace. This time can be used to read a book, catch up with errands, watch a tv show, even take a nap if that's what people need!
Along with regular breaks, people should also be considering taking days off, so encourage your team to use their annual leave during this period. And remember that working from home is also often coupled with the chaos of trying to homeschool kids, or people sharing workspaces with a partner or housemates, meaning a strict 9 – 5 routine is not always possible. As a manager, one of the best things you can do during this 'new normal' is to be flexible and understanding, and perhaps most importantly, to be kind.
If you'd like to understand more about wellbeing at work and learn further tips on supporting your team, especially during the current COVID-19 crisis, you can catch the full webinar with Kate here. We're also supporting businesses to safely reopen offices with advice and a range of products from FreshOffice to make spaces safe and clean. Just drop us a line for more information.