Category • Blog articles
What We've Missed Most From the Office…
Jess | August 11, 2020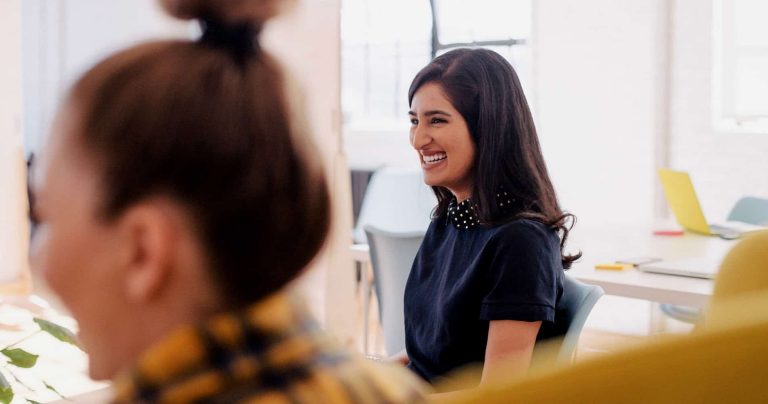 As everyone's world got turned upside down when the pandemic hit, we all had to find new ways of living and working and for some, that's meant months of unexpectedly working from home. Transitioning teams to WFH in such a short period of time due to COVID was incredibly challenging for businesses, and while some have got used to working remotely, others have been excited at the thought of getting back to the office!
In our recent survey about working environments during lockdown, 95 respondents told us what the physical office workspace gives them that home working just can't quite replicate.
Getting social
We asked our customers for their insight into what it's been like to work from home and we asked questions around what they'd missed most about the office. Whilst some reported that working from home more frequently had allowed them to have a greater focus on their work projects, 60% of people we surveyed reported that they missed face to face collaboration with colleagues. 46% of people said that they miss the buzz and banter that comes with being physically in the office day-to-day.
We're all social creatures so it's natural that some of us are missing those 'water cooler moments' in shared spaces, where more spontaneous, relaxed and informal communication tends to take place. Although today's tech thankfully enables us to connect virtually anytime and anywhere, it's just not quite the same connection that we get in person!
Work/life balance
Unsurprisingly the theme of work-life balance came up repeatedly in our survey responses 52% of people said they struggled to maintain boundaries, manage distractions and juggle the many challenges in compartmentalising work life, home life and family life.
Mentally switching off from work was a frequent challenge and people said they were skipping their lunch breaks and working later into the evenings, and then spending more time worrying about work even after they'd stopped. This was especially an issue for those working in makeshift workspaces like from kitchen or dining room tables for example.
Working in a dedicated workspace in the office makes it easier to define a more healthy work/life balance and enables people to better switch off, purely by the physical act of leaving the office at the end of the day.
The commute was also an interesting topic in our responses with most people valuing the extra time that working from home gave them. People were also pleased to avoid crowded trains and buses even more so due to COVID, and nobody is missing the aggravation that comes with sitting in heavy traffic! On the other hand, some respondents said they value their commute as they use the time to listen to podcasts or a series, so this group is very keen to restart their regular journeys into the office or going out and about to meetings. If your team is anxious about travelling to the office on public transport, why not consider our specially designed Commuter Packs that include all the essentials to help keep people safe on the journey in?
Office set up
With such a short time frame between the pandemic hitting and being required to work from home, people were largely unprepared for this stark change in routine. 83% of employers reportedly supported teams by providing office equipment at home, however, few people are fortunate to have a dedicated home office with the same capabilities, technology and equipment that come with an actual business office.
When we asked people what one item they would want to take home from the office, a large percentage mentioned their desk and workspace set up. The convenience of working in the office with larger desk setups, ergonomic chairs and access to equipment like printers, photocopiers, second screens and so on make working more comfortable and can help increase productivity.
36% of people we surveyed are missing the convenience of office perks like drinks and snacks all at the touch of a button. When you're used to great coffee at work, a cup of instant coffee made with water from the kitchen kettle simply can't compete with a barista-style freshly brewed coffee from one of FreshGround's office coffee machines!
The future
Most of our respondents (78%) said they'd like to spend at least half their working time in the office in the future given the choice, with 15% saying they'd want to be entirely office-based. In fact, only one person said they'd prefer to be working from home full-time.
With workers itching to get back into the office for at least a portion of their time, but with the pandemic ongoing, we expect many businesses to adopt a flexible, agile approach to working, where people will enjoy a mix of working from home and working in the office. Health and hygiene will of course remain the number one priority for offices to ensure that teams feel safe and secure in returning to work.
If you'd like any advice on making your office safe for your staff to return, we have a range of products and solutions to help keep your space safe and sanitised. Simply contact us for more information and ask us about our range of office coffee and water machines designed to keep your team happy and hydrated.