Category • Blog articles
Why You Need an Office Coffee Machine
FreshGround | December 21, 2021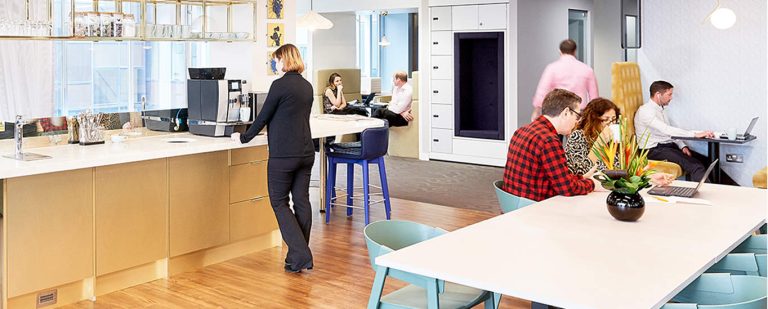 From attracting and retaining top talent to extending your company's own brand experience to employees and clients, we give you the low down on why you need a coffee machine.
Just say no to instant coffee… always
More and more people today appreciate a quality coffee experience, whether that's at home, out and about, or at work. Value is put upon having a 'proper' coffee. Quite simply, a cup of instant in a grubby office mug just doesn't make the cut anymore. Your colleagues, clients and visitors now demand premium, high-grade coffee beans that make better coffee, along with a high-spec coffee machine that just makes every cup taste that little bit better.
Attract and retain top talent
The office environment and work culture can make a difference in people choosing to work for your business and just as importantly, stay with your business. If your team cares about having a great cup of coffee, then you should too. This, along with other simple office perks, show your team you care about their happiness at work, which can also go a long way in helping them perform better for your business.
Save on downtime
A quality office coffee machine negates the need for your team to pop out for a 'proper' coffee. Save downtime and make it easy for people to pour their own quality coffees at the touch of the button, rather than head out to the nearest coffee shop. Popping out for coffees can take hours out of someone's week. Such a small change in the office can not only save your team money which they'll appreciate, but it will also save your business valuable work time resulting in benefits to the business's bottom line.
It's so easy
Every FreshGround coffee machine is really easy to use and maintain. There's no need to spend time training staff to make barista-style coffees every day. Our machines are simple and intuitive to operate empowering everyone in the workplace to enjoy their favourite coffees whenever they want to. Plus with a range of innovative machines with endless options, your team can choose exactly what they want. From different blends of coffee with a dual-bean machine, various kinds of milk for those who are non-dairy, to the non-coffee lovers who can enjoy sweet hot chocolate straight from the machine. There is something for everyone with a FreshGround office coffee machine!
What to do next?
Simply contact our friendly team and we'll do our best to advise you on the right machine for you. Plus, we offer a free consultation visit to your workplace to fully understand your requirements. We're also one of the few providers to offer short term contracts to see how you get on.
So if you're interested in providing your team with a quality coffee experience, please contact us on 020 7553 7900 or send us an enquiry.