Category • Blog articles
Why your office needs a sparkling water dispenser
Alex | October 12, 2022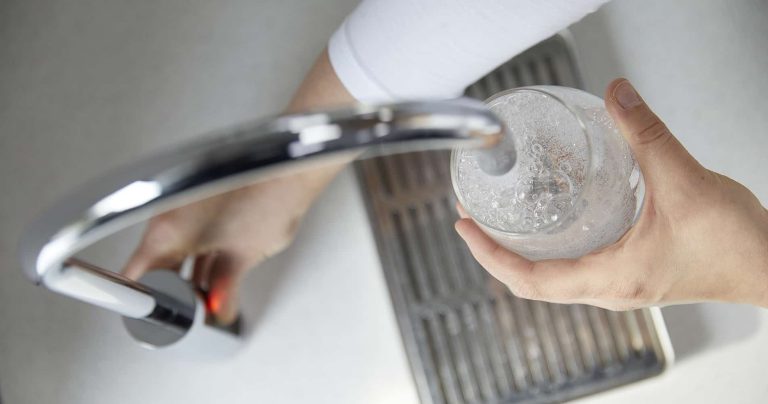 We all know we should probably drink more water. But for those of us who find tap water a little sad, adding a touch of sparkle will make those recommended eight glasses a day much more exciting. So whether you call it sparkling water, soda water, club soda, fizzy water or as the American call it, seltzer water, it's all good for you. We take a look at the many benefits and why you should consider adding it to your refreshments.
Health
While we understand it's tempting to reach for a can of fizzy drink to quench your thirst, sparkling water is a more healthy choice. With zero calories, and no caffeine or sugar, it's better for you than soda. Sparkling water is 100 times less harmful to your teeth and it may even help you lose weight.
Sparkling water may enhance digestion as studies suggest it will improve swallowing and reduce constipation. Keeping yourself hydrated can also help to give your immune system an extra boost.
So by installing a sparkling water dispenser in the office, you'll be giving your colleagues a well-being boost with a much healthier alternative to those sweetened fizzy drinks.
Go green
Many sparkling water brands use single-use plastic bottles which contribute to the pollution of our environment. In the UK alone, 38.5 million plastic bottles are used every day and only a little over half are recycled. Around 16 million plastic bottles are dumped, burnt or find their way into oceans causing irreversible damage.
Thankfully though, people are becoming increasingly environmentally aware and buying reusable water bottles. Recently, Ikea reported a 55% growth in UK sales, with John Lewis reporting a similar spike in the popularity of its products. And for workplaces with client meeting rooms, bottles of sparkling water are often bought in as a mainstay of the refreshments on offer.
So if you and your team prefer sparkling water, or if you've got clients to impress, you should consider FreshGround's range of office water dispensers. They dispense chilled, filtered, sparkling water at the touch of a button. Perfect for your workplace, our eco-friendly taps will enable your team to fill up jugs, bottles or glasses, and keep themselves and their clients healthy and hydrated.
Cost
The entire market for bottled water in the UK was worth a staggering £1.6 billion in 2019. The total consumption of bottled water in the UK was around three billion litres in 2018 – which is the equivalent of approximately 1,200 Olympic swimming pools!
There's a general perception that bottled water is better for drinking than tap water. But by using a FreshGround under-counter water tap, unlike ordinary tap water, our systems have filtration already built-in. This means that your water is deliciously crisp and filtered, and tastes great. Plus it's instantly chilled, without you having to find room for it in the fridge!
The average price of a 1-litre bottle of water here in the UK is around 65p. For branded sparkling water, you're often looking at around £1 per 500ml bottle! So by switching to filtered dispensed water, chilled or sparkling, you'll be making considerable cost savings over a year.
Get in touch with us
Sparkling water is a great alternative to still water and will add a little fizz to your working day. Even the slightest bit of dehydration can impact your concentration, mood and well-being. So next time you reach for a can, head to the water tap and enjoy a glass of sparkling instead. Your body will thank you for it!
For information about our range of sleek and stylishly designed sparkling water dispensers for your workspace, please get in touch with our team.