Category • Coffee Machines for Offices
Choosing An Office Service Partner – A Guide To
Alex | July 19, 2021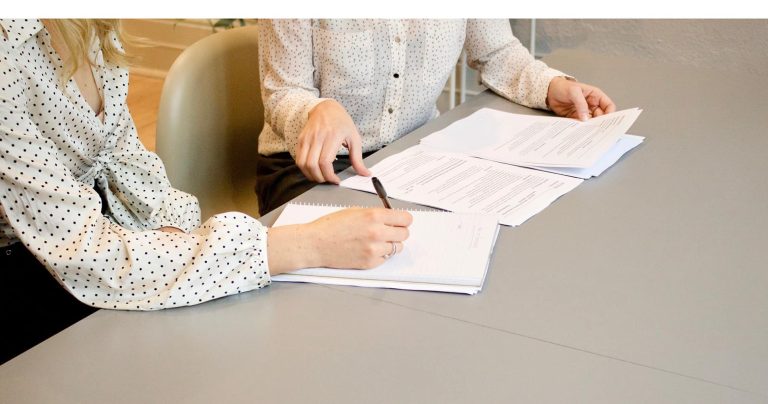 Find out how to choose a new office service partner and navigate the entire process seamlessly with our advice from experts.
We recently teamed up with Hana Gray at The Office Management Group for a webinar revealing tips and tricks for choosing your next service partner. Join Hana, alongside FreshGround's very own Scott and Laura, who bring together their many years of experience to confidently guide you through the process. You can check out the full session in the video link, or read our edited transcript to get the key points below.
Choosing a service partner:
What to look for, what to ask and how to get the best experience
Guest speakers:
Scott Barnes, Director and Head of Coffee at FreshGround
Laura Handley, Customer Experience Manager at FreshGround and previously an Office Manager herself
Hana Gray, Founder and CEO of The Office Management Group
So what makes a good service provider?
Hana: At some point, every office manager will need to secure services and goods for their business. But not everyone will have experience of dealing with salespeople and the legalities around contracts. You could get in a tight spot if you sign on the dotted line before checking all your facts, so let's talk about what makes a good service provider. What should office managers know?
Laura: Firstly, the role of office manager has changed a lot over the years with the internet making the world smaller. In a crowded market, service providers have to do something really special to stand out to potential customers now. For me, it shouldn't always come down to cost when making your final decision. I appreciate the human aspect of partnering with another business. I need someone who's approachable and will be friendly as well as offer me great customer service.
Hana: Whenever I've chosen a service partner, it's always been about clear communication. Having a good relationship with your contact is really important. I like clear timelines and processes so my expectations are managed. The best relationships, business and personal, are always based on trust. Service partners must ensure that this trust isn't damaged by letting customers down, overpromising or even deceiving them.
Transparency is key here. Be clear about costs and service delivery so everyone is on the same page. I've had some contractors lie to me in the past and overcharge me unnecessarily and that does make you warier.
Scott: That's a bad way to do business. Service partners should be building long term relationships so when they lie, they might win the deal but not the customer. It's a waste of time with no legacy relationship once that contract ends. In my experience, price isn't number one now anyway. People want what they want and they don't mind paying extra if they're getting a better, more premium service.
Comparing proposals – what is 'value'?
Hana: I always study proposals much more closely now and have a process so I'm confident in the partner I end up choosing. I pull together a quick excel spreadsheet to compare costs, SLA's, timings and KPI's. As I go through this process, I'll meet with suppliers and ask them all the same questions. It's important to ask lots of questions and have total clarity in their offerings. I often find that by asking questions, I'm learning more about the processes and I use what I've learnt to ask other contractors more questions. It's actually a great learning experience and gives you more confidence in your final decision.
Scott: That's a great process – very thorough and methodical. Everyone is different though. I've found some people love to prepare whilst others will wing it and go with their gut. Being prepared to listen and be open-minded is key in these situations.
Laura: Office managers should definitely take the time to create a tangible brief. It gives you the opportunity to really understand what you need. Do some research online as well so when suppliers suggest certain services, for example, you'll already have an understanding. This makes the process more streamlined and easier to manage.
What should I do before I sign?
Scott: Once an office manager has made their decision, next comes signing the contract. Before that though, it will likely need to be reviewed by colleagues and approved by management. This can be a barrier because internal sell-in may be a challenge. Everyone sells in differently so I'd just say to do what's right for your team and your office culture.
Hana: Internal buy-in is key in the process and I agree, it varies depending on your office culture. For example, your team in the office might want input so that they feel like they're being listened to. In this case, office managers must be clear on communication and get people involved where appropriate before signing the dotted line. If businesses do have the luxury of a commercial contract lawyer, make sure they've checked the terms and conditions.
If not, office managers should look out for the following which includes details around termination of the contract, pay attention to SLAs and KPIs, review costs, check for any added extras and also study the insurance and liability sections.
Laura: With any new contract, Ts and Cs should of course be read fully and not just skimmed over! Always get a second pair of eyes on them to double-check as it's easy to miss the small print in some cases. And again, just make sure you've done your research.
Scott: I agree it comes down to the brief and contractors managing expectations. The role of office managers is so varied that they can't be experts in all areas of the office from health & safety to pest control and so on. When choosing a service partner, I second what Laura advises to do your research. Find out what existing customers say online and get input from others. Check out the terms closely which are increasingly becoming more flexible with the impact of COVID. I see a red flag is if the terms are really long – it shouldn't be that hard. And finally, I'd say trust your instincts.
Want to know more?
If you have any questions about any of the content or need some advice, please do drop us a contact. And if you're looking for a quality coffee experience, our blog will shed some light on what to look for when making your decision.
About The Office Management Group
The Office Management Group is a unique, specialist office management training and support firm, connecting office managers around the world. For more information, head on over to their website.