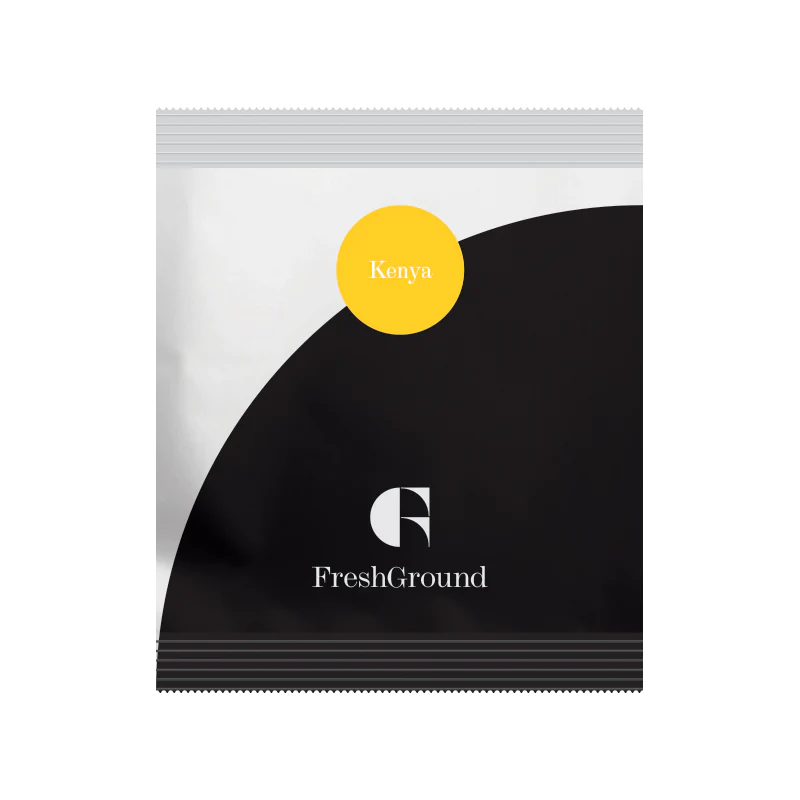 Kenya Filter Coffee 12Cup
£99.90
Kenya produces some of the best coffees in the world and produces over 50,000 tons every year. Here at FreshGround we've been delivering coffee since 1982, and we'll only ever only select the very best coffees to feature in our range. This Kenya blend is a high quality, easy drinking coffee that the whole office will enjoy.

Strength family: Serene

Tasting notes: Citrus, grapefruit

Who's drinking it? FreshGround's unique Kenya coffee blend is mellow and the perfect coffee choice for taking a little breather to relax with. You'll find Amar from our client care team on his breaks enjoying this gentle brew. No fuss, no stress – just a fantastic cup of coffee.

Looking for a bolder coffee that packs more of a punch, or a more gentle and floral blend to ease you into your working day? We've developed a simple strength guide to help you find your perfect cup of happy and there's something for everyone.

Next working day courier delivery rate of £10.95 as standard on all orders, or where nominated.

Orders must be placed by 3pm for delivery next working day. Orders placed after 3pm will be processed as the following day.
In stock