Instant boiling, sparkling and chilled water dispensers for your workplace
Need instant water? Wave goodbye to crowded office kitchens and needless countertop clutter with an instant undercounter water dispenser. Refresh yourself with boiling, sparkling and chilled water throughout your working days. Book your demo with the team today.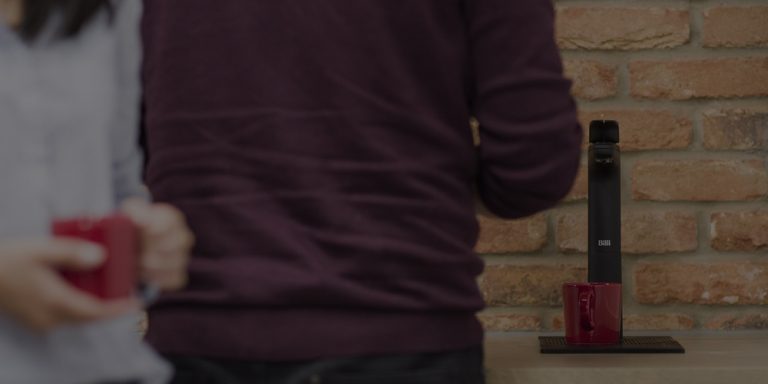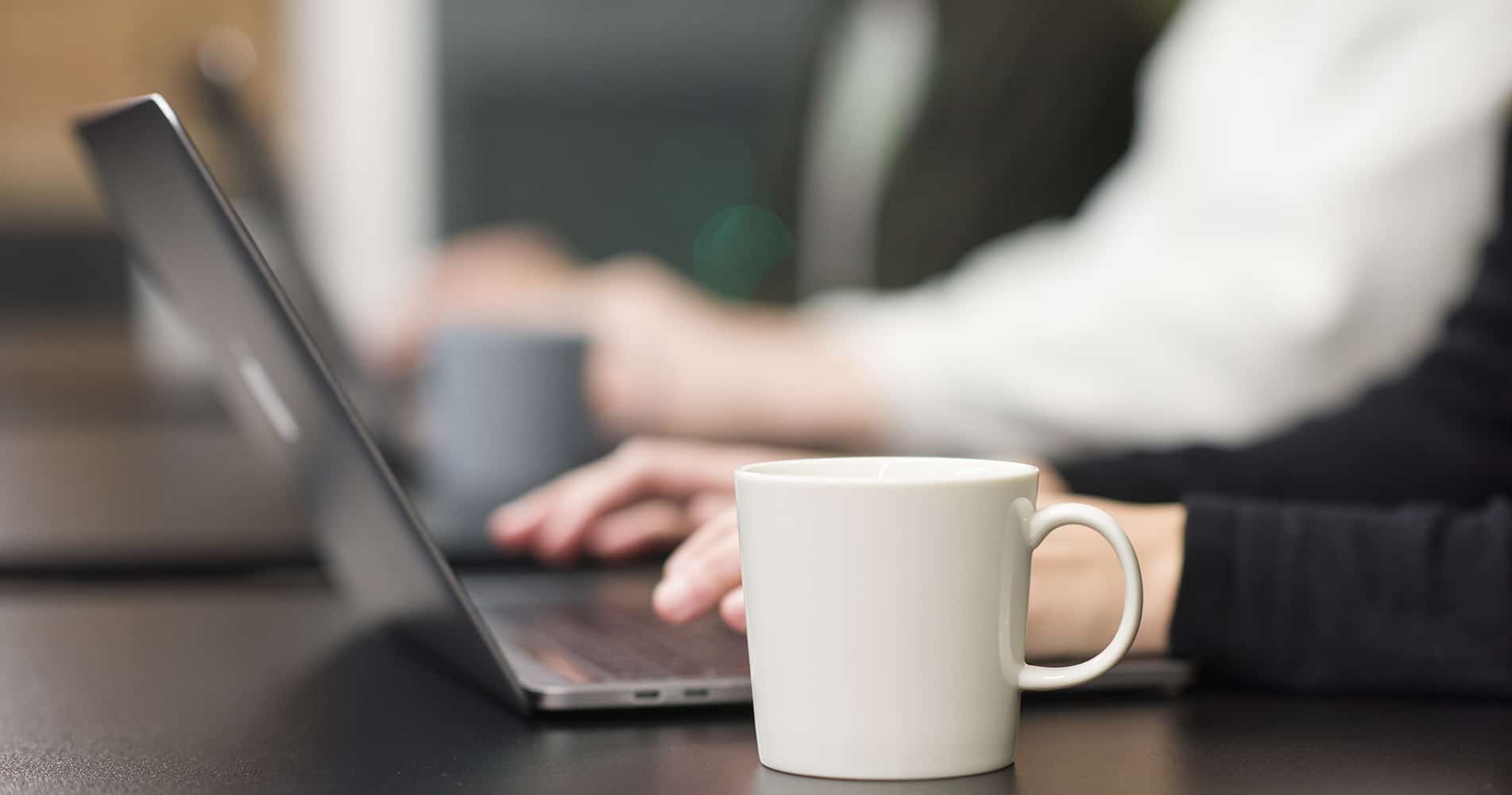 Get in touch
Browse office water dispensers
Water dispensers & sustainability
All of our water dispensers are plumbed-in, rather than bottle-fed. This cuts down on single-use plastics — reducing your business' carbon footprint with a green tick for sustainability in your workplace.

Our office water dispensers
Staying properly hydrated at work is effortless with a FreshGround water dispenser. Just one touch of a button gets you unlimited boiling, chilled and sparkling water. It should be this easy. Drinking water resources from the Learning Hub
Mouthwatering workplace guides, stories and all there is to know about drinking water at work.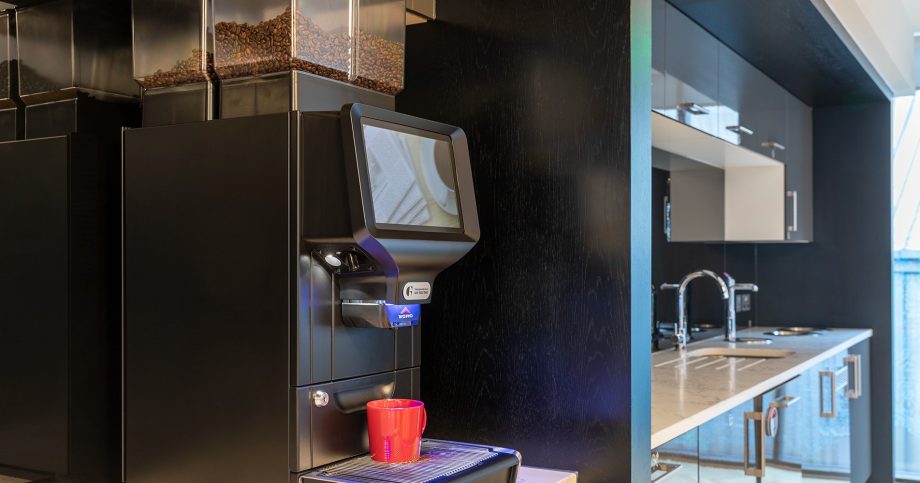 Coffee machines and boiling water taps – are they worth it?
Today's workplace is changing quickly and ever-evolving. It's never been more important that offices are nimble, flexible and quick to react…
Read more
How an office water dispenser can benefit you
Water dispensers can refresh and revolutionise your office culture. Just imagine instant access to filtered boiling, chilled and sparkling water – all at the touch of a button.
Frees up office space
Say goodbye to bulky water coolers and those big replacement bottles taking up vital space in the workplace. An undercounter water tap is simple to install, easy to use and is a fantastic space saver.
Saves time and energy
Installing a water tap has environmental benefits and can be more energy efficient than a kettle. With under-counter taps, you can pour just the right amount in seconds with no more wasting time waiting around for the kettle to boil.
Reduces plastic waste
An undercounter tap replaces the need for plastic water bottles and cups. With the UK using 35.8 million plastic bottles every day, this simple change makes your business more sustainable and the world a slightly better place. Service and support for water dispensers
There's a reason why 100% of reviewers on Review.io recommend FreshGround. Visit our service and support page to find out more about our water dispenser rental and hire.
Drinking water dispensers: FAQ
Is sparkling water an option we should consider in today's office?
Sparkling water has enjoyed double digit growth in the UK for the past 3 years. A more healthy option than fizzy drinks, sparkling water can add 'fizz' to your daily drinks, especially when mixed with some fruit. Read more about some of our sparkling water ideas, or explore our range of sparkling water taps.
Do water dispensers taste better than regular tap water?
Many people across the UK do not like the taste of regular tap water, particularly in the South where water tends to be harder, so they will often buy bottled water instead. Our water dispensers provide filtered water for your employees, which will also help reduce the number of plastic water bottles bought.
Are water dispensers sustainable?
Undercounter water taps make changing the heavy plastic water container redundant! This not only makes undercounter taps simple to operate, it also helps to cut down on single-use plastic, making them a great environmentally friendly option. The list of eco-advantages is constantly growing, including being more energy efficient, less plastic waste and virtually no food miles.
How often does the filter need changing in a water dispenser?
Our plumbed in boiling water taps are installed with an in-line scale filtration system, so the filter only needs changing every 6 months. We will automatically dispatch your filters to you and if you are part of the Total Care service package, we will even change the filter for you!
For hand-fill hot water boilers, we recommend descaling the machines once a month. You can watch our handy videos on how to easily descale your machine.
Testimonials
Take a look at what some of our customers are saying about us.
We have received multiple praises on the quality and taste being much better than our previous machine. The process to order is simple and straight forward.
Ray Long
General Manager, BizSpace
Install for everything was seamless. Thank you to everyone who helped get us up and running, from Tyrone's delivery yesterday to Nick and Pat who were awesome, but also to everyone at FreshGround.
Will Salmon
Office Manager, M7 Real Estate
We tried a number of suppliers, but FreshGround came out on top for customer service, quality machines and a great tasting product.
Richard Cairns
Facilities Manager, Everton Football Club