Bean-to-cup coffee machines
Our fresh milk, bean-to-cup office coffee machines are the perfect coffee machine rental option for almost any coffee-loving office.
For coffee connoisseurs, fresh bean-to-cup coffee machines really are a necessity! If you love your coffee, like we do, then you will agree that nothing beats the taste of freshly brewed coffee from freshly ground beans using fresh milk – all at the touch of a button!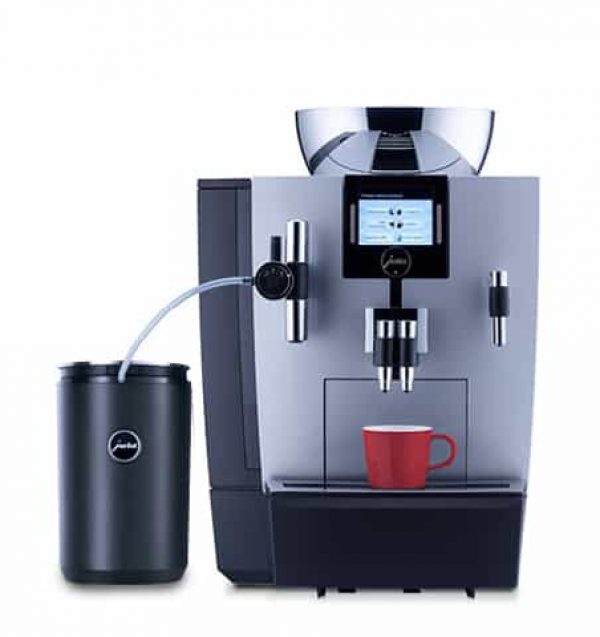 F2 Jura XJ9
A stylish and compact machine, the F2 provides the perfect entry for smaller offices to fresh-milk, fresh-bean office coffee.
View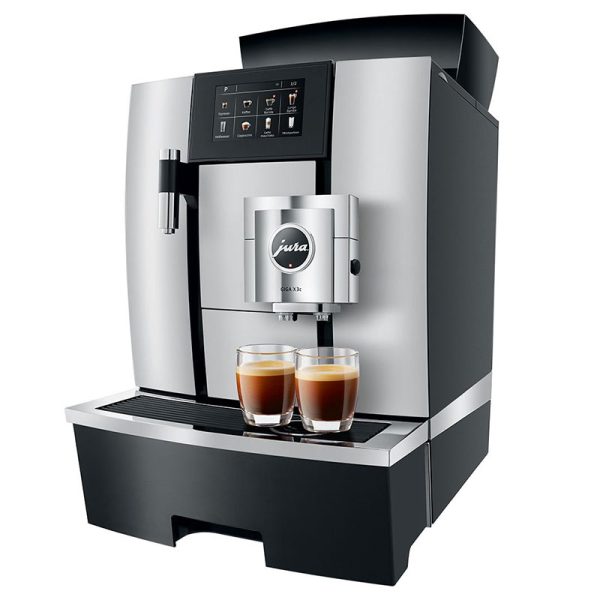 F3 Jura GIGA X
A great all-rounder. Compact, attractive, and with single- and dual-bean models, your staff will never need to pop out for great coffee again. Touch-free coffee with Jura JOE app.
View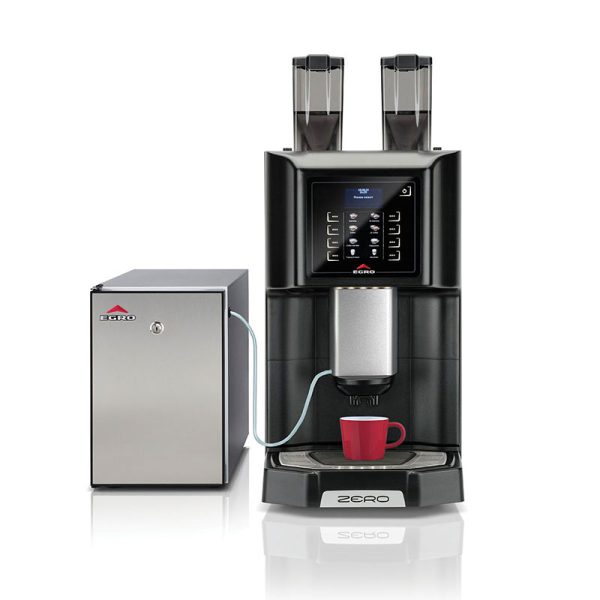 F4 Egro Zero
Dispensing truly top-quality espresso-based drinks with the addition of hot chocolate, the F4 is a fast, consistent machine, perfect for medium to larger offices.
View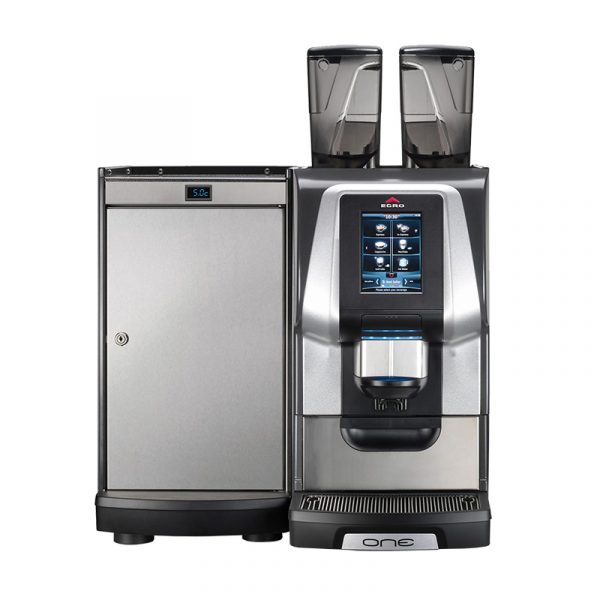 F5 Egro One
With best-in-class espresso, a pumped milk system, and a wide range of innovative optional extras, this machine delivers consistency and precision on another level.
View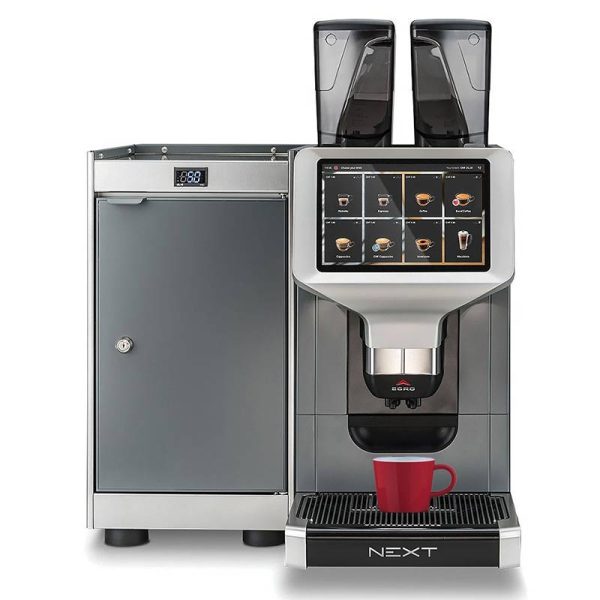 F5 Plus Egro Next
Our top of the line F5 Plus machine offers the outstanding quality of the F5 Egro One, but with an innovative 10-inch HD touchscreen interface that completes the experience.
View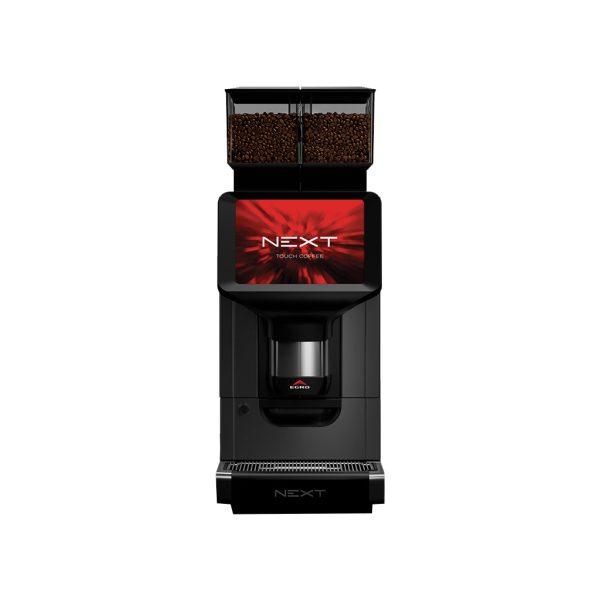 A5 Egro Next Touch
Delivering the best in design and technology, the A5 Egro is the most innovative, fully automatic, filter coffee machine on the market. Practical and convenient, it guarantees every cup is full of flavour.
View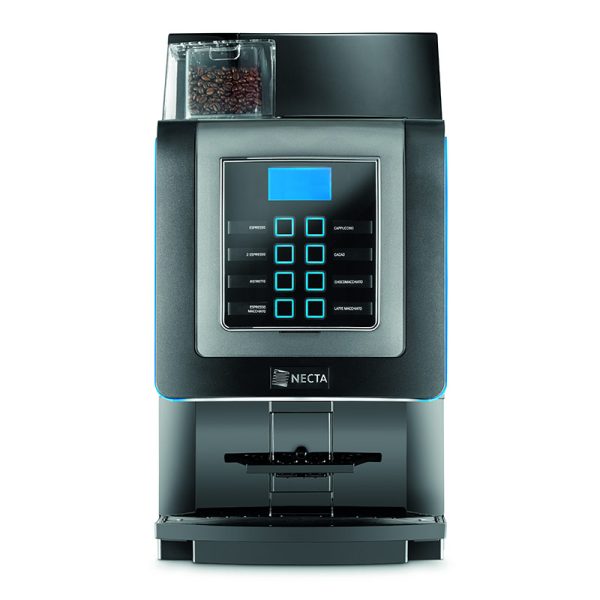 G1 Necta Koro Max Prime
One-touch fresh bean coffee with the added convenience of granulated milk, the G1 is a great option for medium offices.
View
Bean-to-cup coffee machines for the office
Everybody likes their coffee differently – Sarah in finance may prefer a latte, while George in operations prefers a strong Americano and the boss just loves a cappuccino to kick start their day. Our bean-to-cup office coffee machines can cater for all their tastes and more. You can have an office coffee machine that will make espresso, americano, ristretto, latte, cappuccino, flat white, latte macchiato, mocha, hot chocolate and, for the tea drinkers, hot water to pour over a teabag. All for less than the cost of a few coffees per month in a cafe!
Great coffee for your team
Bean-to-cup machines provide delicious espresso based coffee for your staff and visitors. Make the right impression to your clients by offering them a cup of the good stuff exactly how they like it. With the FreshGround range of high quality coffees, you can impress your clients every time they visit your offices.

Bean-to-cup coffee machine rental
Simplicity
Renting your bean-to-cup office coffee machine is easy with FreshGround. We offer short-term contracts that start from just 3 months. Fast growing team? No worries! – with FreshGround you can change or upgrade your coffee machine fuss-free.
Quality
The machines we offer are built to last, this can make them expensive to buy outright, but with rental you can offer your team fantastic bean-to-cup coffee at a fraction of the cost of buying outright. And what's more – the rental option is tax-deductible too!
Service
With all our coffee machine rental options we offer servicing and maintenance as standard, so no hefty call-out charges or unexpected costs. If you have any issues with your bean-to-cup coffee machine then our expert team is on hand to help and to provide friendly, efficient and timely customer service.
Bean-to-cup coffee machines for small offices
If your office is small, you may be thinking that although a bean-to-cup coffee machine sounds amazing, it might be 'too much' – think again! We offer bean-to-cup coffee machines for offices of all sizes, from the F2 Jura XJ9 which caters to up to 25 people, to machines like the F5 Egro Next that caters up to 200 people – so you can see there's a bean-to-cup coffee machine available for all offices sizes, even small ones.
Find out more about bean-to-cup coffee machines
Find out which bean-to-cup machine is best for you and your team by getting in touch with us to discuss your requirements and arrange a free demo and tasting session with our coffee experts today.
Frequently asked questions
Can you buy a bean-to-up coffee machine for the office?
You definitely can, and there are benefits to outright owning the machine, especially if you have the cash upfront to purchase it. You won't have to worry about monthly payments to keep it in the office, it can be tax-efficient, and there are service plans to cover the machine in case it develops a fault.
The downside however is that after you've purchased the machine, there are no simple regrade options to accommodate a change in your business, such as staff numbers or an office move. FreshGround's coffee machine rental plans offer full flexibility, and are built to suit your needs.
Which coffee is best for the office?
The best coffee for the office all comes down to personal taste. We stand by the high quality of all our coffees, so it's up to you to choose which tastes best! To help you with this, we've put together a handy coffee guide that groups our most popular coffees into different flavour groups.
Why do you need a coffee machine in an office?
It's all about improving the office environment and work culture! A good bean-to-cup coffee machine not only provides great tasting refreshments for colleagues, but it also reduces downtime related to people popping out to find barista style coffees. Overall, it shows that you value your team, which keeps morale high, and helps towards retaining your top talent.
How tall are most coffee machines?
Typically, they're between 50 and 90cm tall. It can vary greatly, but generally speaking, the more people the machine serves, the taller it will be. However, it can also depend on the accessories you use with it. For example, our F5 Plus Egro Next stands just over one metre tall with an under-unit fridge attached. And don't forget to leave room above the machine to refill the coffee bean hoppers!
How do coffee machines work in an office?
Most office coffee machines are designed to be as simple as possible. In the majority of cases, a single button press is all you need to have your drink of choice dispensed. A good bean-to-cup coffee machine will grind the coffee, press the grounds, and deliver the perfect cup of coffee with no input from the user beyond drink selection. At FreshGround, we handle all of the fine tuning and calibration for you, to ensure your machine is making the best drinks, all day every day.
Blogs & stories
Keep up to date with the latest coffee news and interesting stories.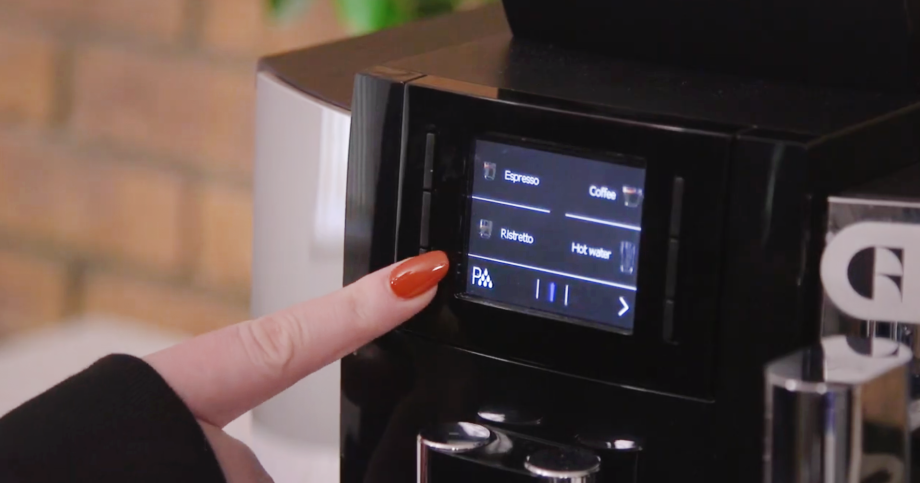 Do I have to clean my office coffee machine?
Does your coffee suddenly smell strange? If so, you might want to consider when the last time was that you cleaned your office coffee machin…
Read more