Water cooler dispensers
The office water cooler has come a long way from those cheap-looking machines with massive single-use plastic bottles stuck on the top. The office water cooler dispensers available from FreshGround have two vital things in common – they're stylish and they're efficient.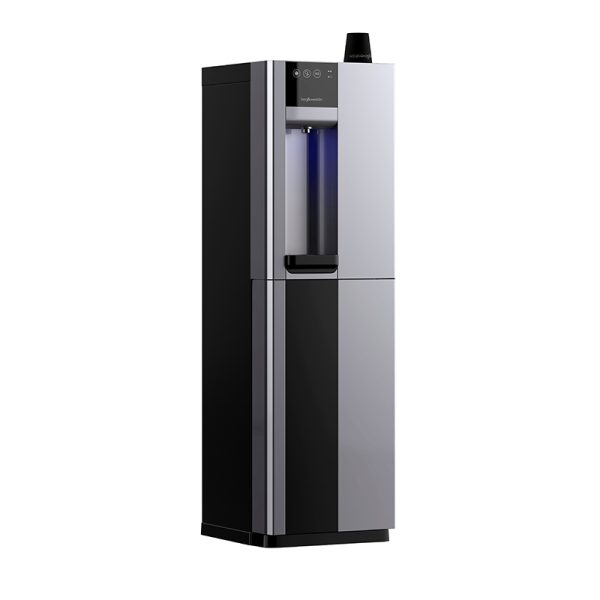 W1 Borg & Overström b3
Simple to use and a breeze to maintain, our sleek, classic W1 floorstanding water dispenser is an attractive and practical solution for any office.
View
W2 Borg & Overström b4
Available as floor-standing or countertop, the Borg & Overström b4 has the tallest dispense height of any cooler in its class making it ideal for meeting room and reusable bottle-fill.
View
Water coolers that dispense hot water
The two water cooler dispensers we offer both dispense filtered hot, chilled and ambient water, and the W2 dispenser also delivers sparkling water. Our water coolers are available as floor-standing or countertop units and are best-suited to small offices or reception areas.
Reduce your reliance on single-use plastics
We're all becoming more aware of the need to reduce the use of single-use plastics for a cleaner and more sustainable world, installing one of our carefully selected water coolers can help you achieve this for the whole office. Stop filling the office fridge with expensive, environmentally unsound bottles of water and offer your team fresh hydration at the touch of a button instead.
Our water dispensers have a large dispense area which is designed to accommodate tall sports bottles and jugs, reducing the need for single-use plastic cups.

Blogs & stories
Keep up to date with the latest coffee news and interesting stories.

Sustainability and eco benefits of drinking water taps
A theme we hear a lot from our customers is sustainability and the desire to be more eco-driven….
Read more