Water dispensers and services for universities
Are you a university in need of water facilities for students, staff and visitors? From servicing your drinking taps to large scale machine installation, FreshGround can get you up and running in no time.
Contact the team today to see how we can help.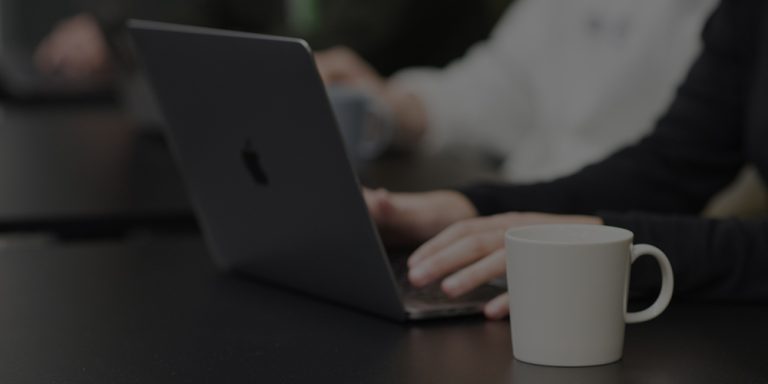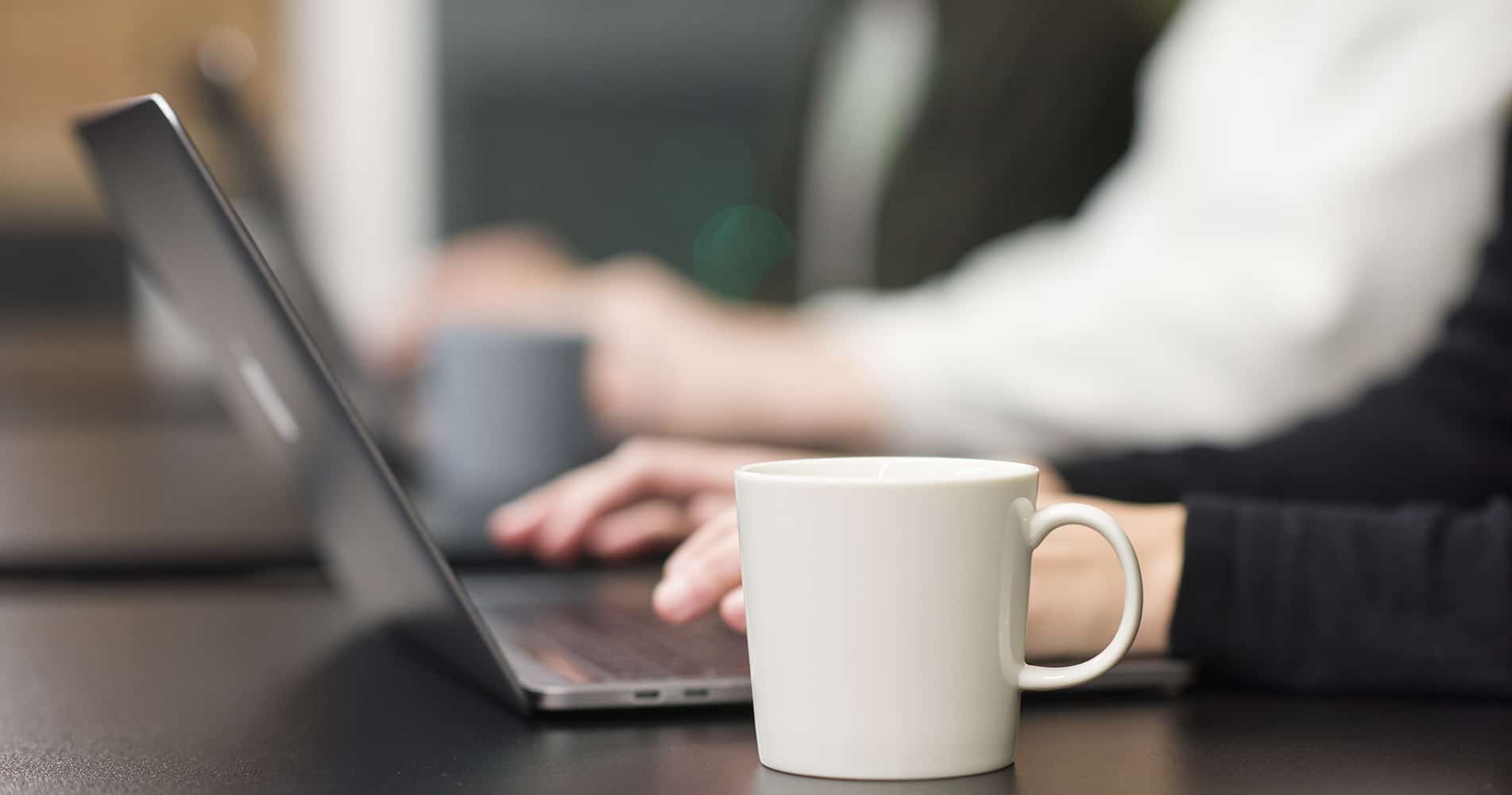 Get in touch
What FreshGround can offer universities
Partner with FreshGround for an all-in-one water and hydration solution for your university facilities. From water coolers to boiling water taps, we're equipped to offer the full package of spec, installation and maintenance at the scale you need.
Water dispenser options for universities
Hydration is essential when it comes to maintaining concentration and focus. As such, we understand how important it is for universities to provide easy access to drinking water throughout the day. We offer many solutions that fit all spaces and situations.
Looking for the simplest way to provide filtered drinking water? Our dispensers are perfect for the job, and can provide chilled, ambient, sparkling and even hot water.

Ditch the kettle and switch to an energy-saving boiling water tap. Just press a button and boiling water is delivered instantly, perfect for tea, hot chocolate and more.

Sparkling water taps offer just that, and are a great way to cut down on single-use plastics as they reduce the need for purchasing sealed bottles of fizzy water elsewhere.
Book a water dispenser demo today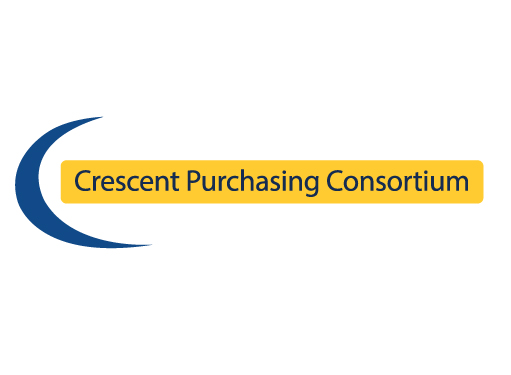 CPC framework supplier
FreshGround is excited to announce that we are part of the Crescent Purchasing Consortium framework. This makes us one of a select number of suppliers who can provide water dispenser services to over 5,000 university and education settings throughout the UK.
85% first-time fix rate – we're a reliable service partner for universities
Our skilled and experienced engineers carry a full stock of parts in their vans. As such, you'll never hear the dreaded words that we'll "have to order that part in" as the team will already have it to hand. That's how we can say with confidence that in the vast majority of cases, it will only take our techs a single visit to sort the issue.
We offer an Essentials reactive maintenance package, that includes regular servicing and call-outs, as well as a Total Care pro-active package, that ensures your machine stays in the best condition between services.
Just click the button below to get in touch about a service plan today. We'll ensure the drinks keep flowing!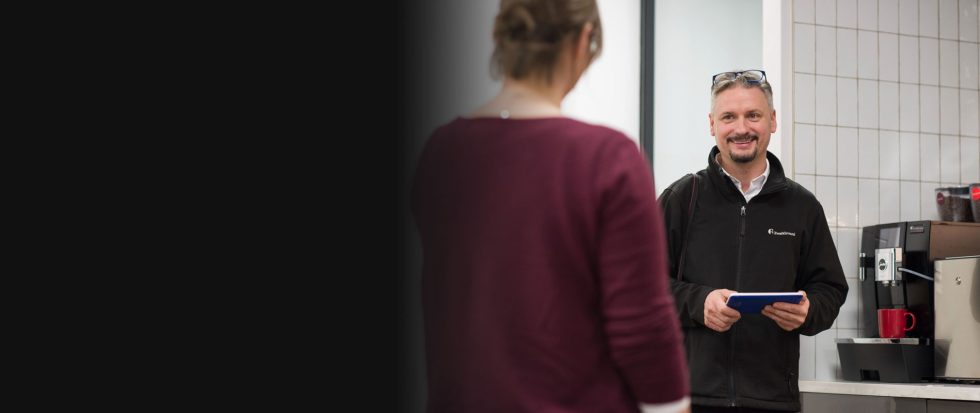 Read our latest customer reviews
Sustainability – we're set to banish single-use plastics
We tick all the boxes in terms of energy-saving efforts and corporate responsibility, so instead of talking about that, we'd like to focus on our fight against single-use plastics. We've already taken them our of our dispensers (which are mains-fed), but now we're looking at ways to take remove them for the end-user as well. We're looking at innovative technologies that encourage the use of reusable drinks bottles at the water dispenser.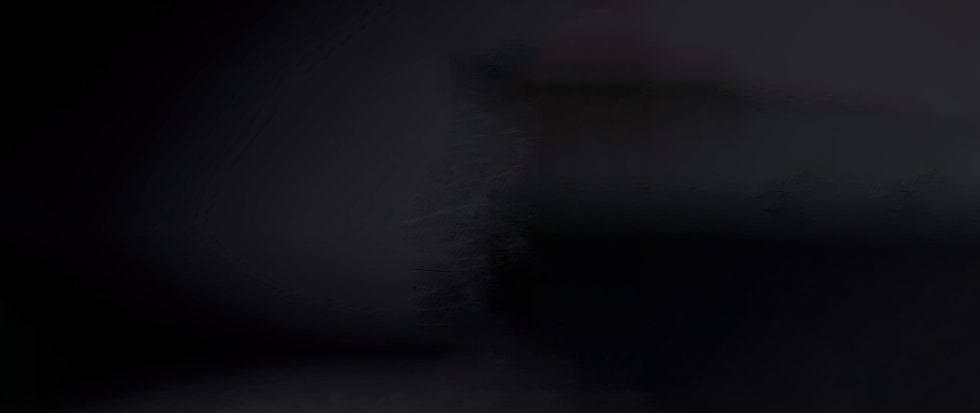 Why FreshGround?
Founded over 40 years ago, FreshGround are experts in supplying everything you need to keep teams refreshed and ensure office wellbeing is at its best. We focus on key areas that allows us to provide the best customer experience possible.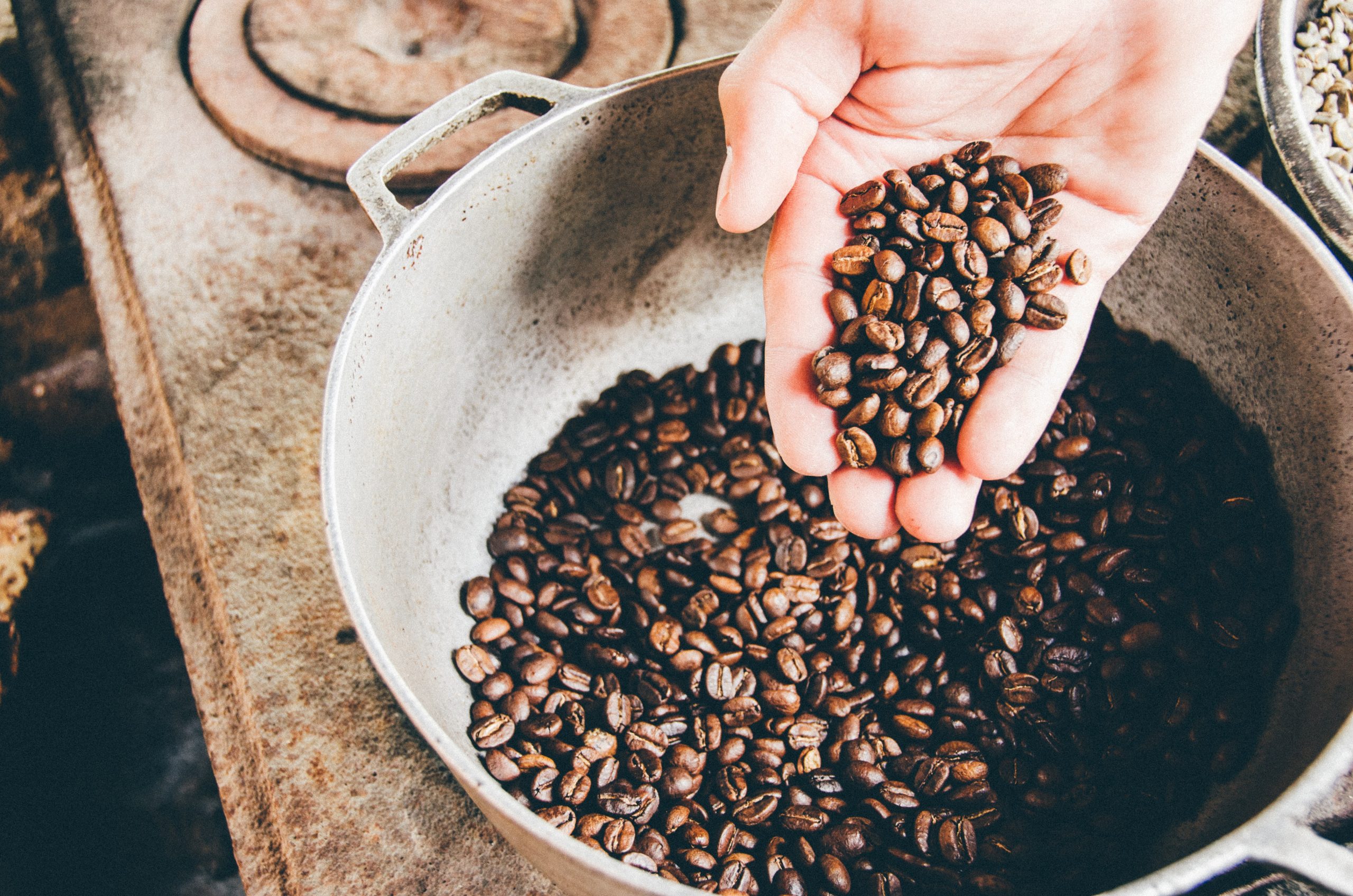 Beans
Whilst not explicitly about water, it's where the FreshGround story began. We know how important quality is to our customers.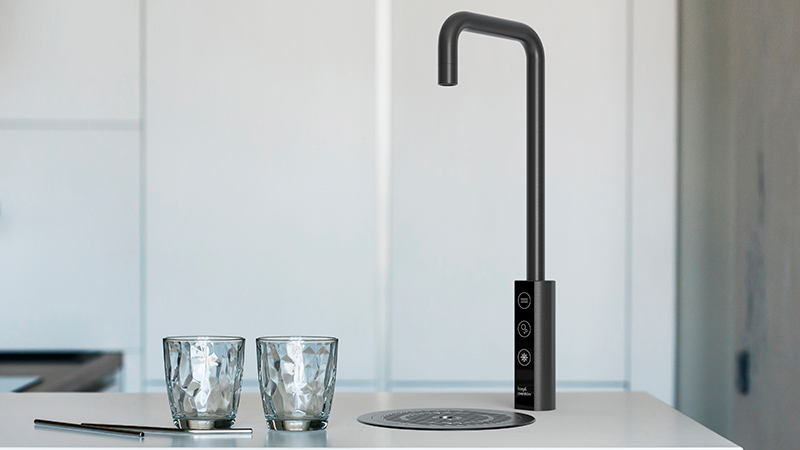 Machines
We'll work closely with you and your team to determine which machines suit your needs the best, and how we can install them.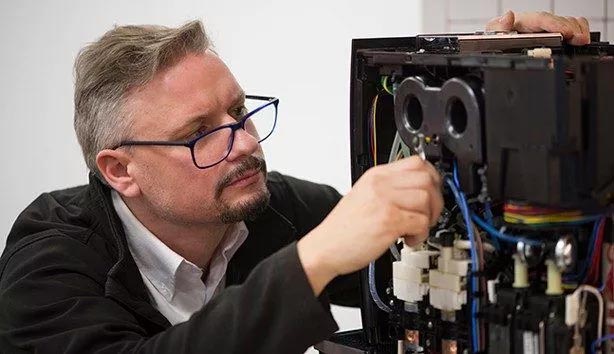 Service
Every installation comes with a service plan that covers the essentials. You can rest assured that we keep the water flowing.

Our values
We own a set of five core values that underpin everything we do, and the way we do it.
Testimonials
"FreshGround supply great machines. We have an office of over 100 people and the machines are used a lot by staff. Great customer service. Outstanding products."
Samantha Gallagher
Secretary, CBRE
"We tried a number of suppliers, but FreshGround came out on top for customer service, quality machines and a great tasting product."
Richard Cairns
Facilities Manager, Everton Football Club
"We rely on FreshGround's back up when there is an issue. The machine is heavily used with over 100 people in our building every day. The self service machine generally looks after itself and provides service for customers and staff."
Mark Furssedonn
Group Operations Director, Panavision Europe Limited

Looking for the perfect water dispenser partner? Let's talk.
Get in touch with the team today and we'll find the solution for you and your hydration needs.
Call us on 020 7553 7900, email us direct on hello@freshground.co.uk, or use the form below to send a message. We can't wait to hear from you.