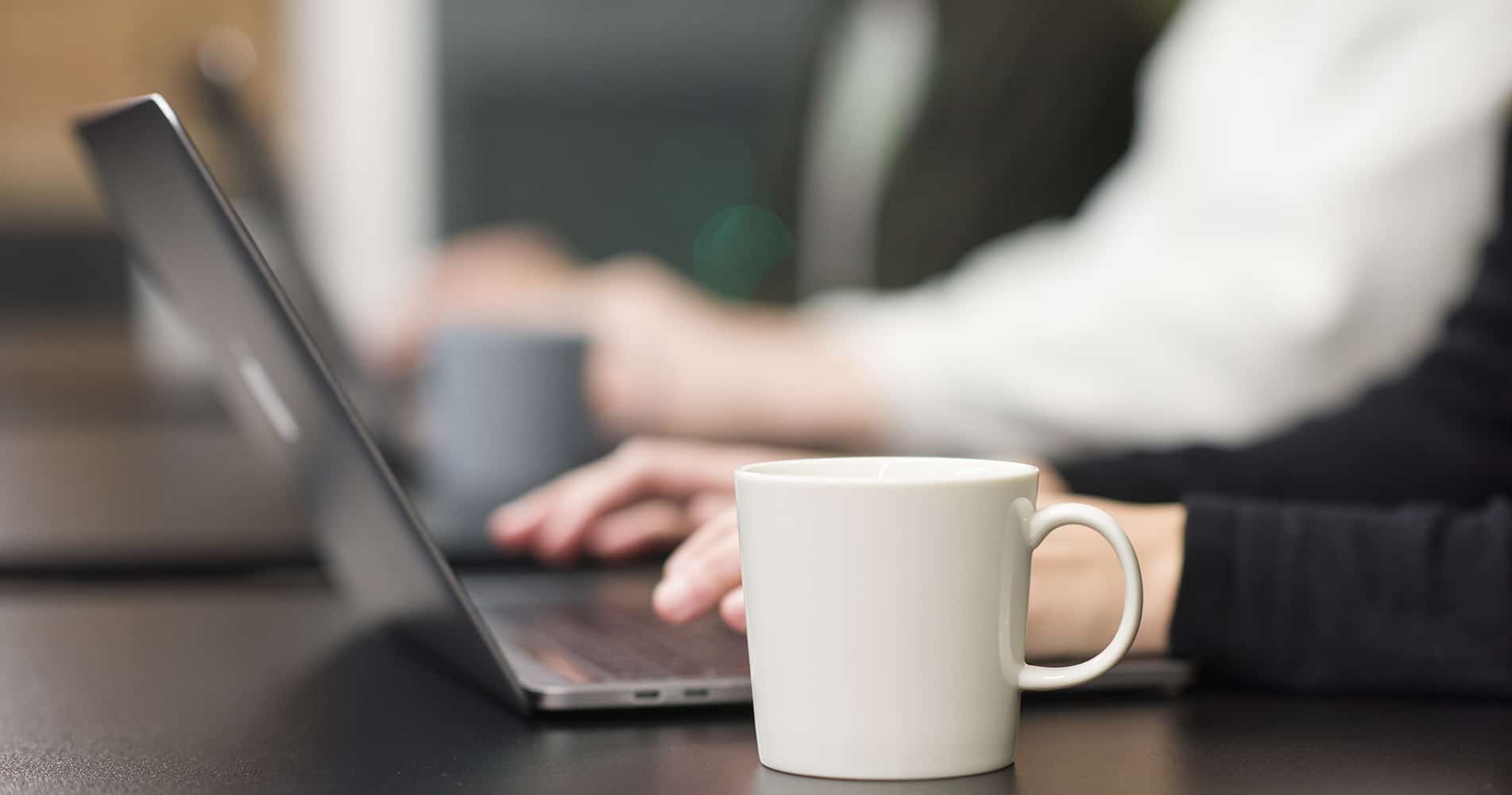 Get in touch
We believe that good workplace culture starts with great coffee
Every office runs on the productivity of its workers, and keeping staff happy is a key driver of productivity! Having worked with many law firms over the years, we have lots of experience catering for offices like yours.
This valuable experience not only gives an insight into how to boost your teams, but it also means we know what kind of challenges there are to overcome. Whether it's logistical, practical, or even cultural, it's very likely something that FreshGround has worked with before.
Why FreshGround?
With over 40 years of experience in the office coffee business, FreshGround knows everything there is when it comes to keeping your team refreshed and at their best. Your experience will focus on three key pillars: beans, machines and service. With these core areas addressed properly, you will get the most from your workplace kitchen or tea point setup.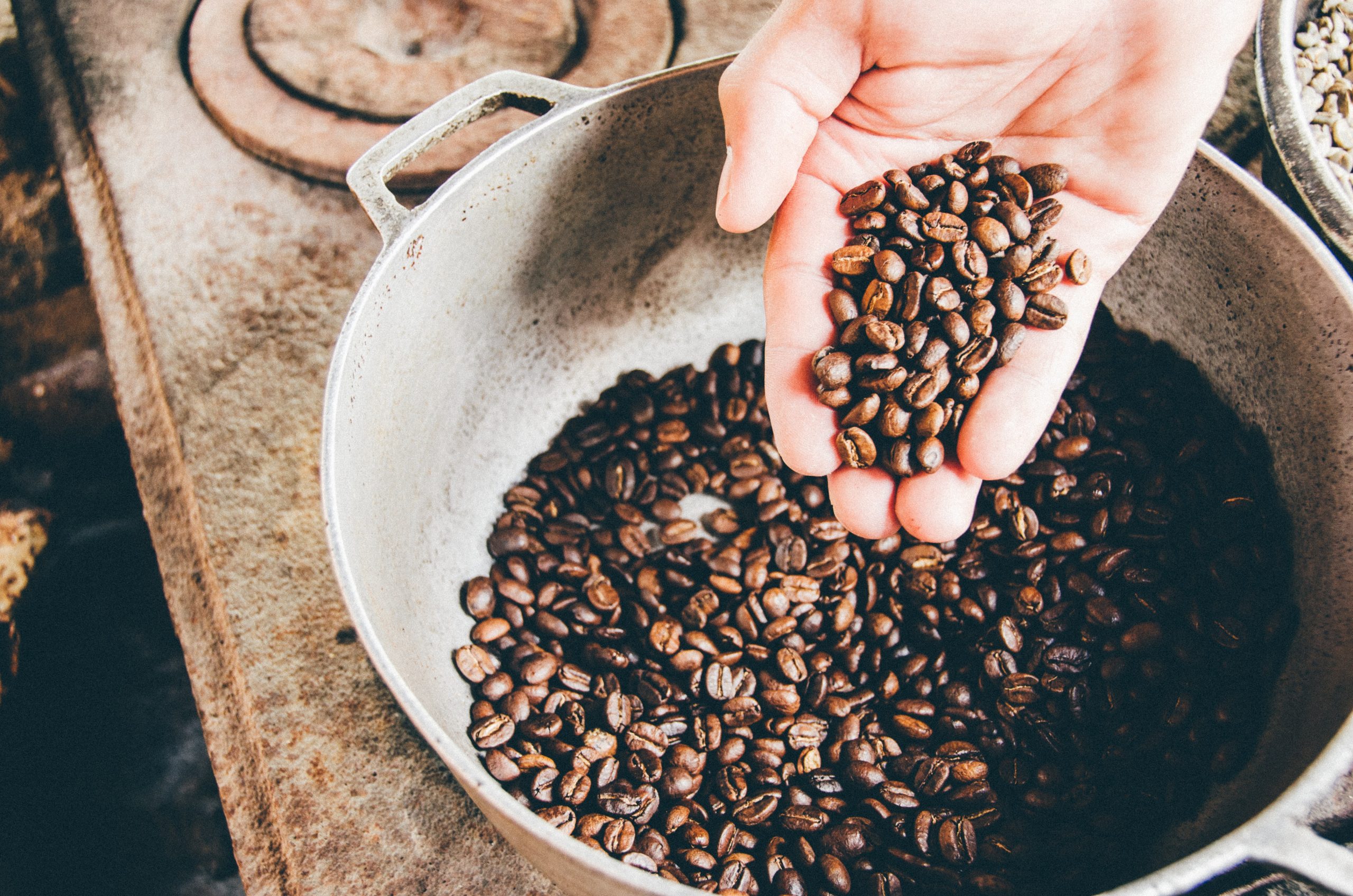 Beans
You will be introduced to a curated, high-quality range of ethically sourced coffees, specially developed for offices. Our collection offers a broad selection of distinctive flavours and styles, to ensure you find the perfect coffee for you and your team.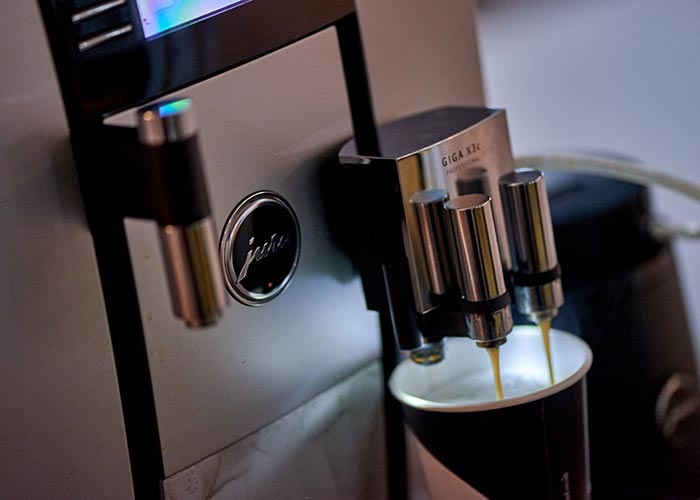 Machines
The best machines for your setup will be recommended to you based on your wants and needs. We can cater to all office sizes, as well as make allowances for dietary requirements with our dairy-free and dual milk machines.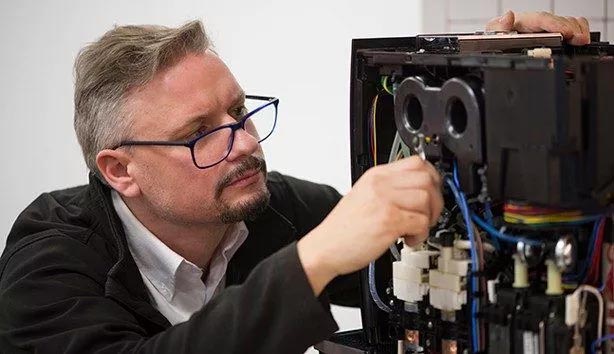 Service
Every installation comes with a service plan that covers the basics and keeps the coffee flowing. This keeps your equipment in the very best condition, and gives you the peace of mind that any issues will be fixed by our engineers.

Some of the law firms we're working with
Are you looking to improve your office coffee experience? Here are just a few of the many law companies that share our passion for delivering great office coffee and water to their colleagues and clients.








Get in touch
Case study: The Law Society
With agile and flexible working on the rise, The Law Society wanted to support their team, clients and suppliers with a modern, more useful shared workspace. They set out on repurposing several meeting rooms and opened them up to include a breakout and kitchen area that would include refreshments.
Thanks to our experience in the law sector, they came to FreshGround as we could help them understand their requirements and find a coffee machine that would offer convenience, variety, and quality, all whilst working within their set budget.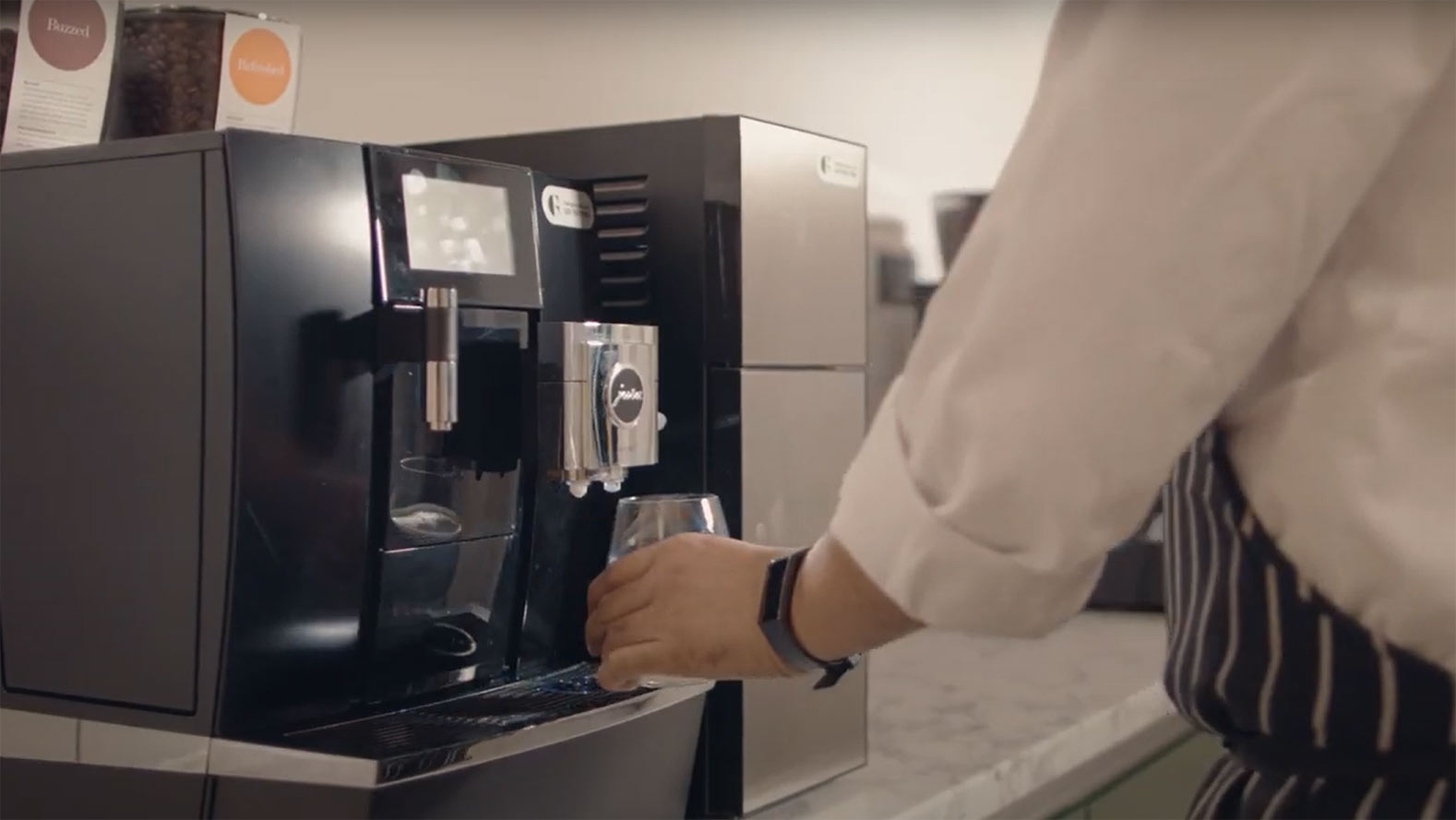 Our solution was the compact and attractive F3 Jura GIGA X fresh milk bean-to-cup machine. It has dual-bean hoppers so users can choose between two blends or use one hopper for decaff coffee, and is super-easy to clean and maintain.
We also installed a couple of boiling water taps, which means they can pour hot water straight from the tap. Perfect for tea drinkers, integrated boiling taps mean no more waiting around for the kettle to heat up. They also deliver chilled water to help keep the team hydrated throughout the working day.
How We Work
Every customer is different, with a range of needs, requirements and specifications that will affect everything from placement and installation to machine and coffee preference. As such, we break the process into three steps, ensuring we get it right the first time.
Discover
The process starts with a discovery session, where you are invited to try a range of carefully curated coffees to find out exactly what you like. The FreshGround team is Speciality Coffee Association trained, so we really know our stuff when it comes to coffee!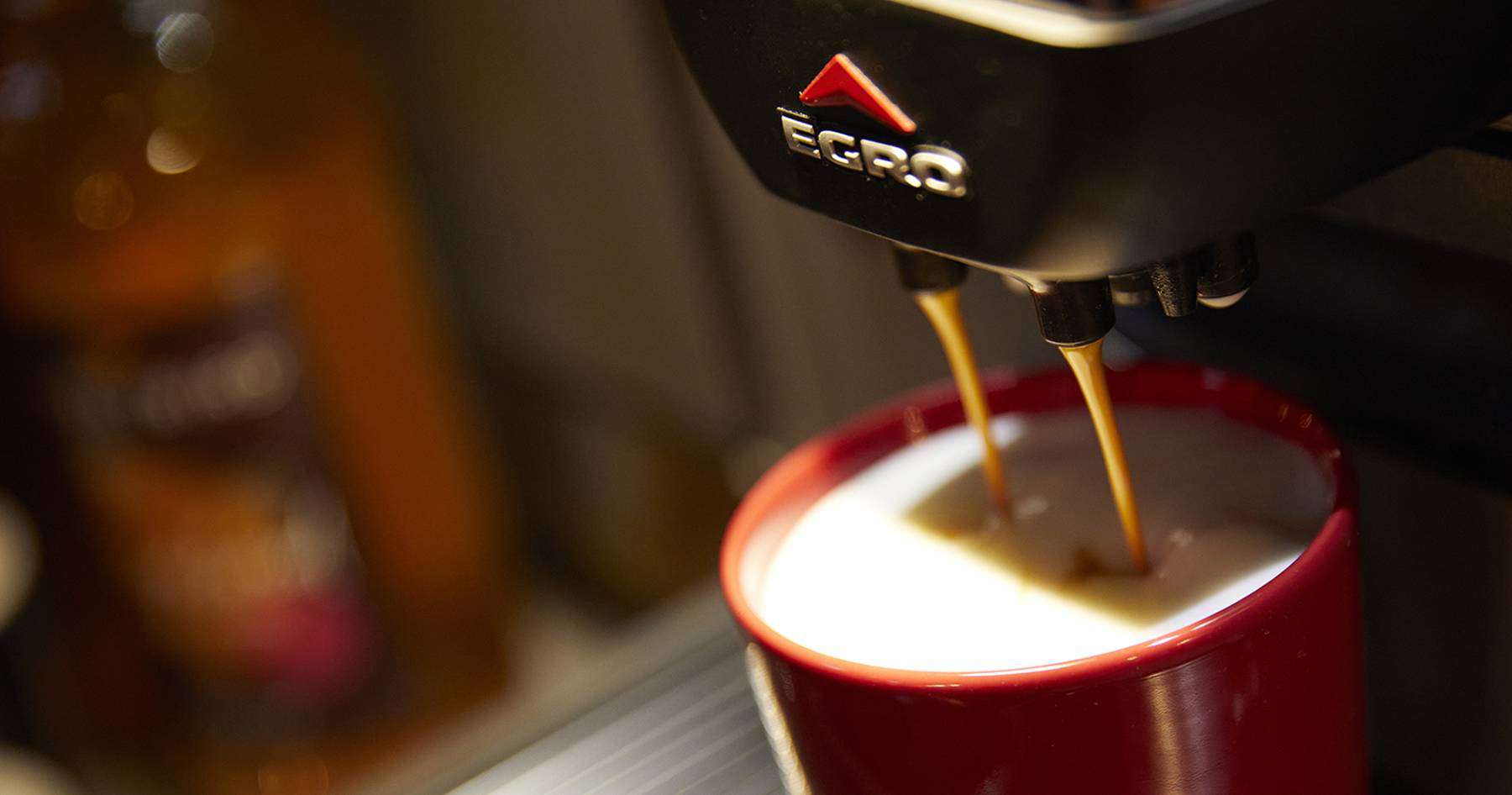 Create
With your needs, likes and requirements in mind, it's then about creating the perfect package for you. This is where one or a selection of our coffee machines and drinking water taps is recommended to you. We specialise in flexible rental agreements, and always strive to find the best value and quality for our customers.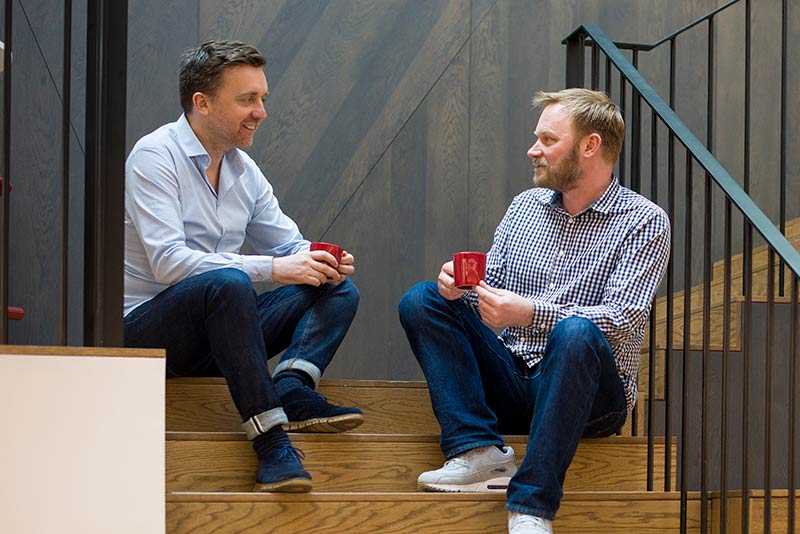 Enjoy
With the machines in place and office kitchen all sorted, we stay on hand to keep the coffee flowing. All FreshGround equipment comes with a service plan as standard, but there is also a Total Care package for full peace of mind. We don't sell machines, we build relationships. Our values
We own a set of five core values that underpin everything we do, and the way we do it.
Testimonials
FreshGround supply great machines. We have an office of over 100 people and the machines are used a lot by staff. Great customer service. Outstanding products.
Samantha Gallagher
Secretary, CBRE
Machine is one touch so easy to use. Happy staff are more productive. Ordering supplies is easy and FreshGround have never failed to deliver next day.
Mick Jones
Facilities Manager, Shipleys LLP
FreshGround are excellent and always surprise me at how quick their deliveries and call outs are.
Debbie Showman
Front of House, Lambert Smith Hampton

Need a coffee machine or water dispenser for your law office? Let's talk.
Get in touch with our team today and we'd be happy to answer all of your questions. We work with many law offices, and know what kind of queries might crop up when it comes to your tea point and our machines.
Call us on 020 7553 7900, email direct to hello@freshground.co.uk, or use the form below to send us a message from our website. We can't wait to hear from you.