Category • Best Coffee Buying Guide
What should I look for when choosing a coffee machine provider?
Alex | November 8, 2022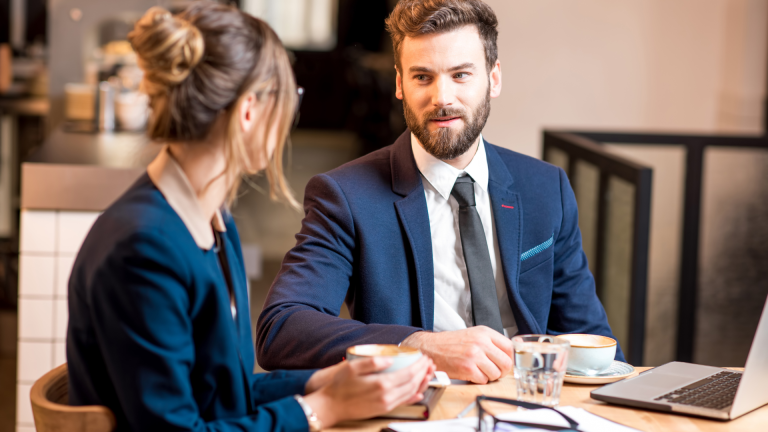 Have you decided to upgrade or replace your office coffee machine? Perhaps you're moving offices or your team has outgrown your current machine. Whatever your circumstances, before you get a new one, you'll want to shop around to make sure you get a solution that's right for you and your team.
As an office or facilities manager, part of your role will likely be to support your team's happiness and well-being at work. One thing that most of us need to get through the day is a great-tasting, barista-style coffee. In fact, providing your team with quality coffee is a top perk that people value and it shows your team that you care.
When you're looking for a new machine, there is a lot to consider. From working out what size machine will fit your requirements, to budget constraints, choice of drinks, efficiency – the list goes on. We take a look at what to consider when not only selecting your machine but also when selecting who to partner with as your coffee machine provider.
Do your research
Before working with any new business, the first step is to do your due diligence. You'll want to take some time to read about them on their website. Plus it's a good idea to read reviews. Head to places like Google, reviews.io, Trustpilot, and Facebook for honest feedback from previous and existing customers. Meeting the people behind the business is of course very important. And we recommend partnering with a business whose values and culture align with your own.
Put simply, choosing a coffee machine provider can be based on three key elements.
Beans
Machines
Service
This means that you consider equal weighting across these three factors. So take, for example, you may have the best quality, stylish, reliable machine but if you're using poor quality beans, the result will be a bad cup of coffee.
Similarly, if you have a great coffee machine, but poor-quality customer service where issues take a long time to fix, you're not going to have coffee at all. What you need is a company that provides a high standard of service and quality across all three factors.
Define a brief
Before choosing a provider and a coffee machine, it's helpful for all parties that the customer has got a brief. You'll want to approach providers with details that will help inform the machine you end up with.
Things like the number of people in your office, the average number of drinks people enjoy, which types of coffee drinks and so on. And then of course think about peak coffee times that tend to be first thing in the morning or at lunch. Make sure you have a machine that can cope with the output and still reliably pour fresh-tasting coffee.
Some facilities or office managers speak with their team about what they want from a machine. And in some cases, will send out a survey to understand their team's unique requirements. Office coffee machine suppliers will then carefully listen to what you need, consider your current pain points and then help you find the perfect solution.
Should I work with a small or large provider?
Once you've got your brief defined, you may want to approach say two or three providers. Like any business, these will range in size from small entrepreneurial businesses through to more established and large corporate businesses. There are pros and cons to each of these so it's important to consider what will suit your business needs.
With small, entrepreneurial businesses you'll often find their leaders are passionate and enthusiastic. However, working with small businesses can present some challenges. If for example, you work with a very small team, you may find they're not as reactive as they don't have the resources that a more established business could provide.
Consider say, you're a large corporate firm, a small office coffee machine company may not be able to provide your large team with everything you need. Especially if you need support across multiple sites quickly and efficiently. If you're a small office, however, a more niche, local office coffee machine company may well meet your requirements perfectly.
Similarly, some large corporate businesses may not offer the personalised, friendly customer service you would get from say a mid-sized, established business. Some, like ours at FreshGround will assign a dedicated account manager so you have a constant point of contact. In a larger company, you may well be dealing with a call centre and less personalised service. Our advice is to take the time to consider what's important to you and your team and you'll find a company that's a good fit for you. In conclusion, you really want a great coffee machine with premium coffee beans and customer service that supports the seamless running of your machine.
Get in touch with us
If you're looking for a new office coffee or water provider, FreshGround is here to help. With over 40 years of experience and five-star ratings from customers on reviews.io and Trustpilot, you'll be in safe hands. Simply contact the team for more information.