Category • Best Coffee Buying Guide
What's the most expensive coffee machine?
Zoe | April 28, 2022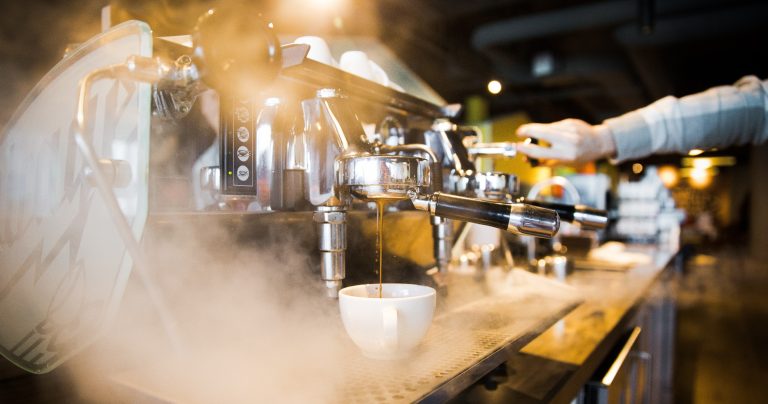 We explain what to consider when you decide which coffee machine to get and take a look at some of the world's most expensive coffee machines on the market.
If you're thinking of getting a coffee machine for the office, cost is going to be one of your key considerations. However, there are lots of other things you should consider from quality, ease of use, choice of drinks, maintenance, design, size – the list goes on! It really depends on what's important to you and your team.
A simple at-home coffee pod machine might set you back only around £50 whereas a bean to cup office coffee machine is going to cost a fair bit more.
Do we need barista-style coffee at work?
Us Brits may be well known for our love of tea, but this trend has been shifting in recent years. According to a survey, coffee and tea are now both consumed equally proving we're increasingly becoming a nation of coffee lovers.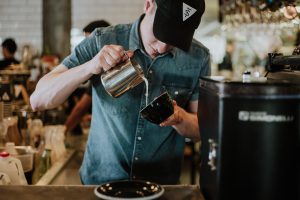 Interestingly, people in the UK tend to drink two cups of coffee per day with a tenth of coffee drinkers enjoying 6 or more cups daily – that's enough to give someone the jitters! However, the market as a whole is growing fast with consumers spending a staggering £3.9 billion on coffee, tea and cocoa in 2020.
People now expect to get a quality coffee experience at work so you may need to up your office coffee game. The office kitchen kettle no longer cuts it so if you want to keep your team happy and hydrated, you're going to have to fuel them with good coffee. Employees want to enjoy the drinks they can get from a coffee shop on the high street at work in the office and you can only do that if you have a quality coffee machine that makes barista-style drinks.
What's the most expensive coffee machine?
Only the super-rich need read on (!) as we've rounded up the most luxurious, and if we're honest, most extravagant coffee makers that you're unlikely to find in too many homes or offices.
View this post on Instagram
Enter the Royal Paris Gold Coffee Maker. With an eye-watering £35,000 price tag, this is one for extreme coffee aficionados. This is a siphon-style coffee brewer designed by Parisian sculptor, Jean Rieutort. It's made of 24 karat gold with a Baccarat crystal carafe and mahogany base. As you'd expect, it reportedly pours an amazing coffee but obviously one that comes at quite a cost.
Another pricey machine that hit the headlines is a million-dollar commercial coffee machine known as the 'Javabot'. You'll find it at the Roasting Plant, a group of cafés with locations in both the US and here in the UK. It's an impressive machine that really does it all. The Javabot roasts, grinds and brews the beans for every cup of coffee to order.
It looks impressive and has a series of clear storage columns containing "green" beans, which the Javabot then measures out per cup. It then weightlessly transports them to the roaster through curved tubes, in order to prevent any breakage. Once roasted, the beans are airlifted back through the columns where they mature for no longer than 48 hours, and either packaged or promptly ground and brewed for optimal freshness.
What's expensive to you?
Most people are unlikely to spend that sort of money on a coffee machine either at home or work so it's important to take a moment to think about what 'expensive' means to you. If your coffee machine brings added value, improves your workplace culture, helps you attract and keep talent AND helps keep your team happy and hydrated – what's a reasonable price to put on that?
We understand there are budgets to balance and pricing is an important factor to consider, but weigh that up against the added value and you may find that an office coffee machine pays off for you and the team.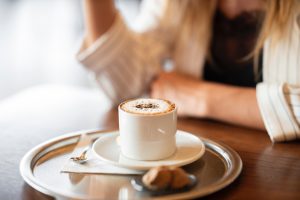 Beans, machine, service – how do I decide?
There are three main areas of focus when making your decision and it's important not to allocate too much value to just one of these pillars. So for example, there's no point in using the best and most expensive coffee machine if you're using inferior quality coffee beans – you're still going to get a poor tasting cup of coffee It's a good idea to allocate value evenly across the following and consider:
Beans | What type of coffee beans do you and your team enjoy?
Machine | What's the best machine that will suit your team's bespoke requirements?
Service | What's the best service plan that will keep the coffee flowing at work?
Need a hand?
If you'd like any advice on what coffee machine is right for you, just get in touch with us.