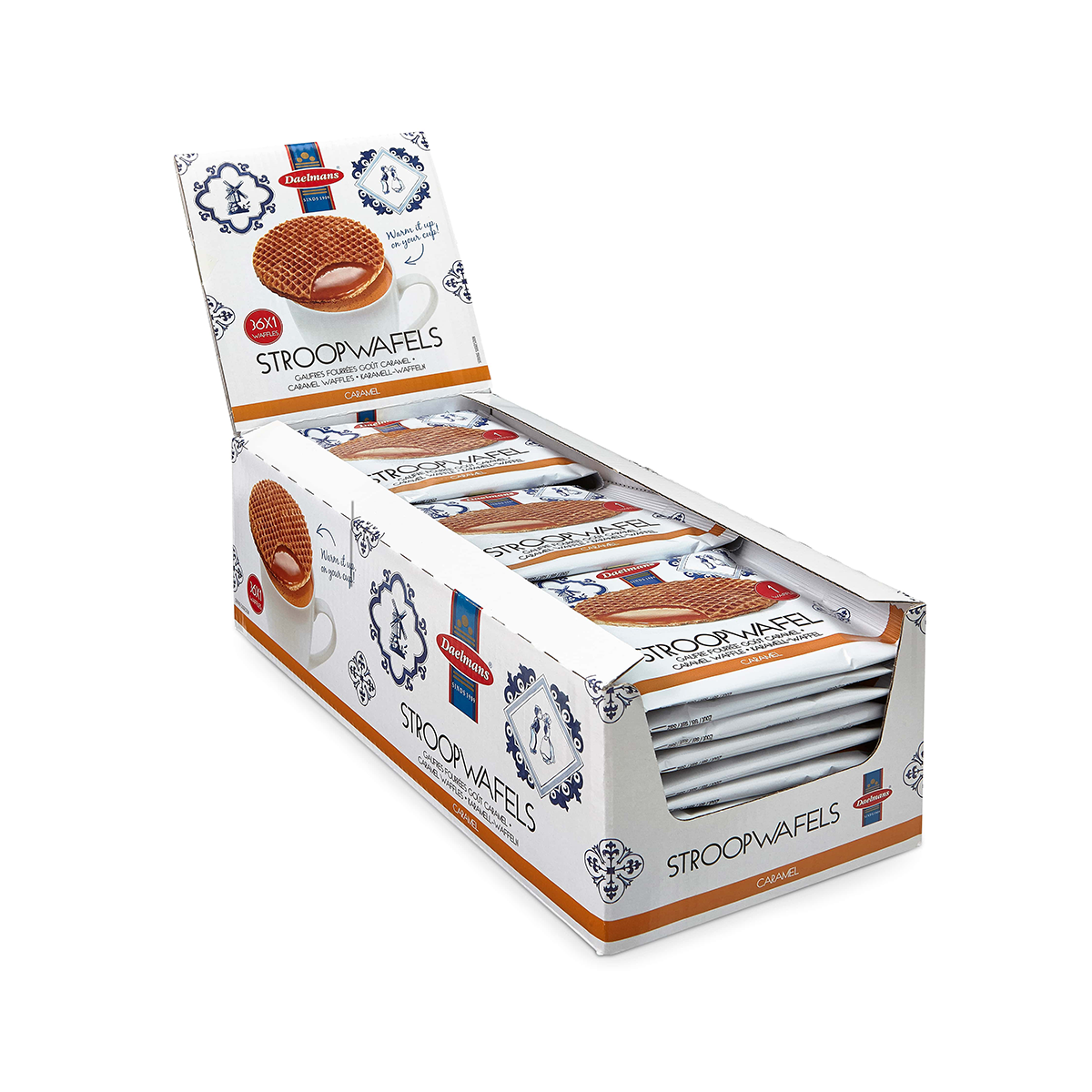 Daelmans Caramel Wafers Individually Wrapped (36 x 39g Packs)
£16.60
Also known as Stroopwafels, these sweet and crispy snacks have a gooey centre, and are the perfect partner for your tea or coffee. Box contains 36 individually wrapped caramel wafers.

Next working day courier delivery rate of £10.95 as standard on all orders, or where nominated.

Orders must be placed by 3pm for delivery next working day. Orders placed after 3pm will be processed as the following day.
In stock