Category • Blog articles
5 Colours to Supercharge Your Workspace
Jess | November 18, 2020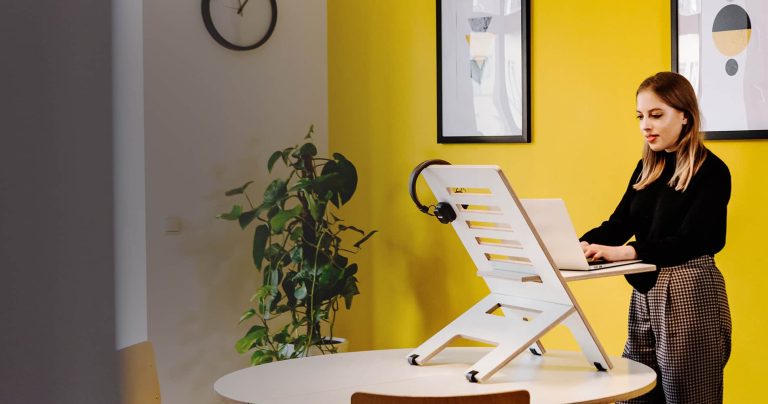 Looking for a little design inspiration for your office? Did you know that making just a few changes to the colours in your workspace can help to increase productivity and improve your mood? Colours have been scientifically proven to impact creativity, productivity, invoke feelings of happiness and they can even give us an energy boost – all of which we might need to get us through 2020!
In this blog, we'll explain the amazing power of colour and how you can easily transform your workspace – whether that's at home or in the office. From drab to fab in no time at all.
Many of us will be working between the office and more frequently from home in the future, so it's important to take the time to invest in your workspace. You need a workspace that's comfortable and fit for purpose, but also somewhere you can feel focused, inspired and calm. It doesn't matter if you're revamping your workspace at home or in the office – there are still lots of ways you can add vibrant pops of colour. So whether that's painting an accent wall or just adding some colourful artwork or desk accessories – it will all help to lift your mood if you choose your colours wisely. Here are some tips on choosing what colours to use:
1. Green
If you're on your laptop all day, every day, choosing green as décor or as an accent colour is a good option as it's the least fatiguing colour for our eyes.If you're feeling a little stressed out, and who isn't these days (?!), green can also inspire feelings of calm and reassurance. A colour based in nature, grassy light greens or deeper mossy shades can all help to relax and refresh and boost creativity.
2. White
Light and bright – you really can't go wrong with white. Working with this blank canvas gives you lots of opportunities to liven things up with your accessories and remain contemporary. White opens up a space visually, so it's also a good choice for small space offices that will never go out of style.
3. Yellow
The colour for optimism and positivity, yellow can trigger creativity and innovative ideas. It's energetic, fresh and encourages focus and direction, although be careful not to overdo it. Too much yellow is thought to create anxiety in some. So consider bright splashes of colour to complement a more neutral colour palette for best effect.
4. Blue
Another colour from Mother Nature's palette, blue is the shade to choose to boost productivity and produce a calming effect. It represents trust, logic and communication so it's the perfect colour to keep focus, improve efficiency all whilst bringing a little zen to your workspace.
5. Red
Red is a bold choice for any space, and we'd suggest you use sparingly unless you really love it. It's worth noting if your workspace is modest, it can also make it look smaller so use with caution! Besides this though, the colour red has a lot of positive properties – it symbolises energy and can help to stimulate mental activity and creativity. Plus it will add a sense of warmth especially with winter on its way.
Whatever colours you opt for and wherever you're working these next few months, our team at FreshGround is still on hand to support you. We've introduced a range of work from home packs that will show your team you care. Filled to the brim with refreshments and snacks you're used to enjoying in the office, you can now also enjoy at home. Plus we've introduced single packs of coffee so you don't have to miss out on your favourite brew. Just get in touch with us to discuss your requirements.