Category • Bean to Cup Coffee Machines
Are Fresh Milk Coffee Machines Hard to Clean?
Alex | August 16, 2021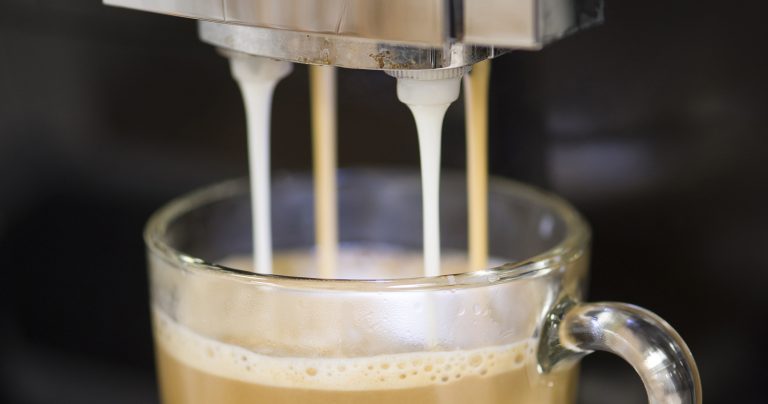 If you decide to get a fresh milk coffee machine for the office, what do you need to do to keep it clean? We explain everything you need to know.
A coffee machine is a great addition to daily office life and can help support your workplace culture. You'll be giving your team barista-style coffee, and this simple perk will keep everyone happy and hydrated.
As an office manager or facilities manager, you'll likely have the responsibility of choosing which coffee machine to go for. Here we take a look at fresh milk coffee machines and help you decide if these are right for you and your team.
We understand that your role is demanding; time is precious, and often in short supply! So naturally, when we talk about fresh milk coffee machines, a question we're often we're asked is, "are they tricky to clean?" The simple answer is no, and we explain why.
Easy care for your fresh milk coffee machine
Let's be honest. You will need to clean your fresh milk coffee machine. This is true for all office coffee machines. However, all the machines in the FreshGround range have their own simple, super-quick cleaning cycles, and actually require minimal input from a human!
It's really as simple as pressing a few buttons and adding a couple of cleaning items when prompted, and the machine will quite literally clean itself. This leaves you the time to get on with the important tasks involved with running a busy office.
We created some short how-to videos which show you step by step everything you need to do for your machine. These are especially helpful if you have a number of different people cleaning the machines, or if you decide to assign this job to your cleaning team. This example here shows how simple it is:
As part of our service for our customers, we also deliver monthly coffee cleaning kits on subscription. This includes your milk frother cleaner, coffee cleaning tablets, frother cleaner brushes and a microfibre machine cleaning cloth. That's everything you need to keep your machine in perfect working order. So you don't even have to remember to order supplies! Plus on every coffee cleaning kit pack, there's a link to our how-to videos so, regardless of who's cleaning the machine, there's no confusion on what to do.
As coffee experts with over 40 years in the business, we believe you can't beat a delicious cup of coffee made with fresh milk. Fresh milk offers a superior taste to granulated milk (although granulated milk does have its place in the office also – more on this in the next section). Just remember to keep your milk refrigerated, and with a little routine care you'll have no problems at all.
When might you consider a granulated milk coffee machine?
There are indeed times when fresh milk may not be appropriate. For example, if your machine isn't used regularly as people aren't in the office every day. Or if you have a coffee machine in a meeting room which is used only intermittently. In these cases, granulated milk might be a more convenient option as you can leave the milk in the machine for longer than fresh milk. It will still make a good espresso-based coffee and is just as easy to maintain as a fresh milk machine.
Get in touch
Our team will work with you to help you define what's best for your office. We'll look at your exact requirements so you and your team can enjoy quality coffee experiences at work. We also offer free demos of our machines. Either drop by our London showroom, or we can visit you to get to know you and understand your unique requirements. Simply give us a call or send us an email – we're here to help.