Category • Bean to Cup Coffee Machines
Bean to cup coffee machine vs coffee pod machine? Which one is best?
Alex | March 14, 2023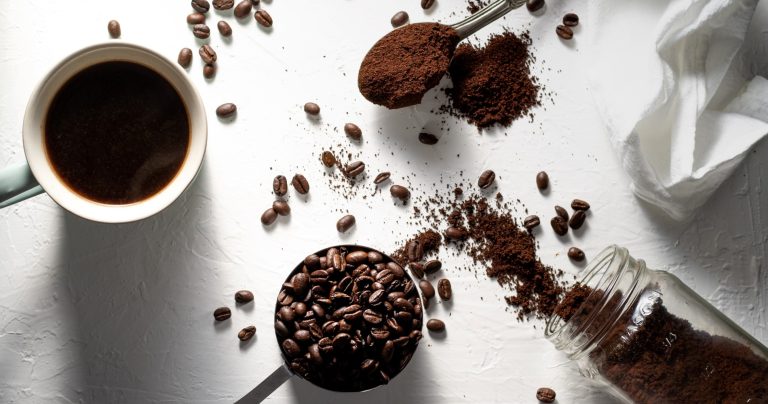 What style of coffee machine is right for you and your team? We guide you through the differences between bean to cup machines and pod machines.
If you want barista-style coffee at work, a jar of instant simply won't do. So if you're thinking about getting an office coffee machine, what type is best? There are so many different models and types to choose from and there are lots of factors to consider. From how many people you have in the office, the type of coffee you enjoy, cost and convenience it's hard to know what you need.
But don't worry, here at FreshGround, we have over 40 years of experience in the coffee business so we've got you covered. We're here to help you find the perfect solution for you and your team.
How does a bean to cup coffee machine work?
A bean to cup machine combines a coffee grinder, espresso maker, and a milk frother all in one. They're really easy to operate and give you lots of drinks choices from espressos, americanos, cappuccinos, lattes and more.
As the name suggests, the machines work by firstly grinding whole coffee beans, then heating the water and dispensing hot water over the freshly ground beans. The result? A cup of delicious freshly brewed coffee.
You can view Freshground's product range of bean to cup coffee machines, here.
How does a coffee pod machine work?
Coffee pod machines are also simple to operate. Just add water to the machine, pop in the pod and hey presto, out comes a single cup of espresso.
Coffee pods tend to be made from aluminium or plastic and they house compact coffee grounds for one serving. They've increased in popularity recently since their invention back in 1975 as they're convenient to have at home.
Bean to cup vs coffee pod – which is more expensive?
You can pick up a reasonable coffee pod machine for around £50 – £300 but they're more suited for individual use at home, and not ideal for offices. They're a lot more compact than a bean to cup machine so you'll find they fit nicely in kitchens even with limited space.
Even though bean to cup machines are more expensive to purchase outright, once you factor in that some premium coffee pods cost up to £1 each, in the long run, a bean to cup is actually more cost-effective as beans are less expensive. Plus, you don't have to purchase a bean to cup machine for the office. In fact, most of our customers opt for either leasing or renting a commercial machine. Contracts start from just 3 months and you can upgrade at any time. Our customers also set up a repat consumables order with us so they get fresh coffee beans delivered every month along with everything else they need.
If you invest in a premium quality bean to cup machine you can expect great tasting coffee, reliability, consistency and a barista-style coffee experience at work. Check out our range of bean to cup machines.
Which one tastes better?
Coffee purists will say that a coffee pod machine results in an inferior taste but objectively they still make a good espresso. There is a difference in taste though and this comes down to freshness. The great thing about a bean to cup machine is that you can grind the beans just before you make the coffee and this is crucial.
When coffee beans are ground, they lose a majority of their smell and taste with some studies suggesting a staggering 60% of flavour is lost just 15 minutes after grinding.
It's important how you store coffee beans as well. The National Coffee Association rightly states "Your beans' greatest enemies are air, moisture, heat, and light". They recommend "to preserve your beans' fresh roasted flavour as long as possible, store them in an opaque, air-tight container at room temperature in a dark and cool location".
With a bean to cup, you have more choice and you can create your own blends using various coffee beans. Choosing from the size you want your beans ground to the length of the brew, you can customise your drinks to exact requirements. They also offer a greater variety of drinks. Basically, a bean to cup gives you a coffee with maximum flavour, minimum fuss, all at the touch of a button.
Bean to cup vs coffee pod – which is easier to keep clean?
There was a time when cleaning bean to cup machines was tricky, but thanks to new technology and innovative design, cleaning is a breeze. A lot of machines have automatic cleaning processes so you just follow simple instructions and press a button to clean. Bean to cup machines must be cleaned regularly though – especially ones that use fresh milk. You can read more about cleaning fresh milk coffee machines. Pod machines are probably easier to maintain as the coffee grounds stay in the pods which you can then simply throw away or recycle.
In conclusion, a coffee pod machine is great for when you're working or relaxing at home. It's fuss-free, quick to make and will pour a decent espresso. However, if you're in an office with multiple people, you'll find that a bean to cup will always have the edge. They're more robust and fit for purpose. They can provide your team with the same high quality, delicious coffee drinks that are served in coffee shops on the high street. Coffee pod machines just can't compete on quality, flavour and choice.
Which brands make bean to cup coffee machines?
There are lots to choose from of course but good quality bean to cup coffee machine makers include Jura, Egro, Seimens, Melitta, Franke and WMF.
Which brands make pod coffee machines?
Again, you're spoilt for choice but the leader in coffee pod machines for the office is probably Nespresso. They provide premium machines along with other providers like De'Longhi, Lavazza, Keurig and K-fee.
If you're thinking about getting an office coffee machine and you're not sure what's right for you, get in touch with our team. Each and everyone at FreshGround is Speciality Coffee Association trained so we certainly know our beans.
We'll be happy to help you make the right decision between bean to cup vs pod machine based on the individual needs of your office. We also offer free coffee tasting sessions in our London showroom, so feel free to drop by or give us a call to book on 020 7553 7900.