Category • Bean to Cup Coffee Machines
Can I make hot chocolate with my bean-to-cup machine?
Alex | August 22, 2023 | 4 minute read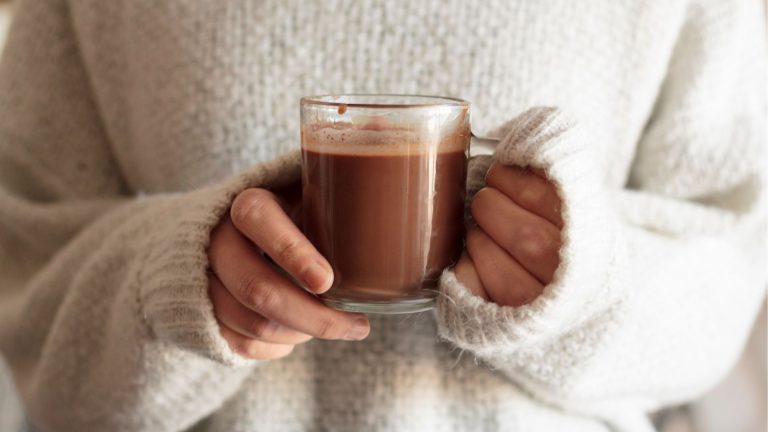 Today's modern bean-to-cup machines have arguably become a serious rival for the professional barista. These machines offer a wide variety of high-quality, premium drinks similar to the ones you can find in your local coffee shop on the high street.
It's widely understood that people value quality hot drinks at work. In fact, a study published in the Journal of Applied Psychology found that employees who have access to quality coffee and tea at work feel more valued and appreciated.
The same study found that these employees will be more likely to stay at their job, which can help to reduce staff turnover and increase loyalty to your business. Therefore it's critical to the success of your business that you provide great office refreshments as a perk. Alongside the more traditional choice of tea and coffee, hot chocolate is having its moment as more and more people opt for this warm and milky chocolatey drink.
Who's drinking hot chocolate?
You might ask yourself who isn't drinking hot chocolate!? Its popularity has been on the rise for several years now. It's thought that it began to really take off back in 2020 with the impact of lockdown playing a factor. It is revealed there was a marked increase in demand for hot milky drinks during this time, with the category enjoying 13% growth over the year.
The growth in demand for hot chocolate has seen the hot milky drinks category break through the £200 million barrier in terms of UK annual sales – with hot chocolate sales making up 66% of that.
The history of hot chocolate
Whilst it might seem like a relatively new drink in terms of history, it actually dates back a long way. You may be surprised to know that the first type of hot chocolate was discovered in Mexico by the Mayans in 1500 BC.
Back then it was named 'xocolatl' which roughly translates into 'bitter water' and it was made with crushed cocoa, cornmeal and chilli pepper. Fast forward to the 1700s and this is when chocolate reached the shores of Europe. Chocolate houses were popping up across the UK – mostly based in London. Like today's coffee shops, these were places where people could relax, socialise and enjoy a steaming cup of hot chocolate in a warm environment. In the 1700s in London, there were actually more chocolate houses than coffee shops.
Is hot chocolate healthy?
Hmm, the simple answer is no – not particularly. Whilst chocolate itself does offer some health benefits, it tends to be high in sugar and fat, making it more of a treat than an everyday drink. However, there are ways to make your drink healthier.
The hot chocolates you get on the high street are often made with full-fat dairy milk and topped with a big swirl of fresh whipped cream. Some are also topped with marshmallows and/or a chocolate flake. So no, these types of hot chocolates aren't going to help if you're watching your waistline. However, you shouldn't feel you have to cut your delicious hot chocolate out of your busy working day.
Firstly, a lot of hot chocolate brands are reducing the level of sugar in them which is helpful. Secondly, you can make a smooth and creamy hot chocolate with semi or skimmed milk instead of full fat. You can also make hot chocolate with your plant-based milk of choice as well if you're dairy-free, lactose intolerant or vegan. Avoid topping your sweet treat with squirty cream too often as this will bump up the calorie count. This way you can still enjoy a hot chocolate in the office (almost) guilt-free!
Can I make hot chocolate in my bean to cup machine?
If you're an office or facilities manager that's responsible for selecting your office coffee machine, there are lots of things to consider. You'll be thinking about cost, space, choice of drinks, capacity and so on. But the choice of drinks is an important one. Before making your selection, gain an understanding of what your team want to drink at work. Do they like a latte or an espresso? Are they tea lovers or do they want hot chocolate?
If your team are hot chocolate lovers (like us), then you'll want to select a bean-to-cup machine that offers a wide range of coffee drinks but also the option for hot chocolate and mocha. Mocha is a delicious creamy mix of coffee and hot chocolate blended together.
To make a tasty hot chocolate in your bean-to-cup machine your team will find it a breeze. The machine does all the hard work for you so it's as simple as selecting your drink of choice and pressing a button. Some machines even offer the functionality to order your hot chocolate using an app. You can just swing by the machine and pick up your drink of choice. It really couldn't be any easier.
Coffee machines that offer hot chocolate as a drink choice are no more difficult to clean and maintain than a standard bean-to-cup machine. Each requires a simple daily clean which takes minutes. It's essential you clean your machine daily if you're using either fresh or powdered milk for health and hygiene reasons. You can just wipe down your machine at the end of the day, restock it with beans and chocolate powder and you'll be all set for you and your team in the morning.
Want to find out more?
Simply get in touch with our friendly team and we'll be able to show you a wide range of machines that will suit your individual requirements. If you're based in the London area, you're more than welcome to drop into our London showroom, or else we'll happily visit you in your office to understand what machine is right for you.