Category • Coffee Machines for Offices
Case study: Jaguar Land Rover Experience Centre
Anthony | February 16, 2017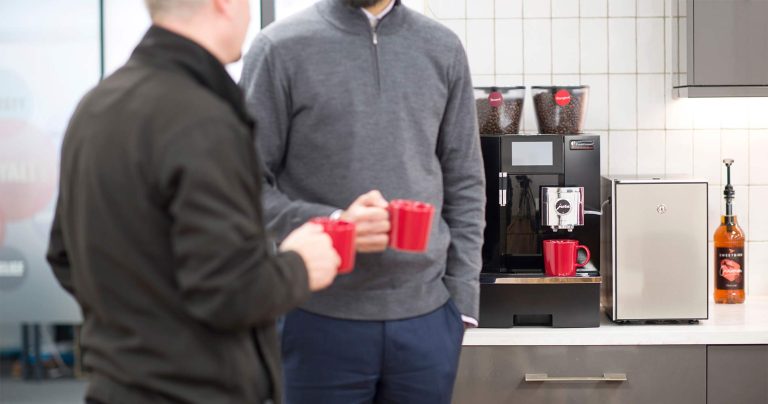 Jaguar Land Rover Experience Centre Halewood is located only 20 minutes from the centre of Liverpool, and sits right next to the Halewood manufacturing facility, home of the Range Rover Evoque and Discovery Sport. Lucky drivers have the opportunity to tour the factory, covering every stage of the manufacturing process, before a thrilling drive on the purpose-built track, designed to best demonstrate vehicle capability and incorporating a combination of steep slopes, low friction surfaces and wading elements.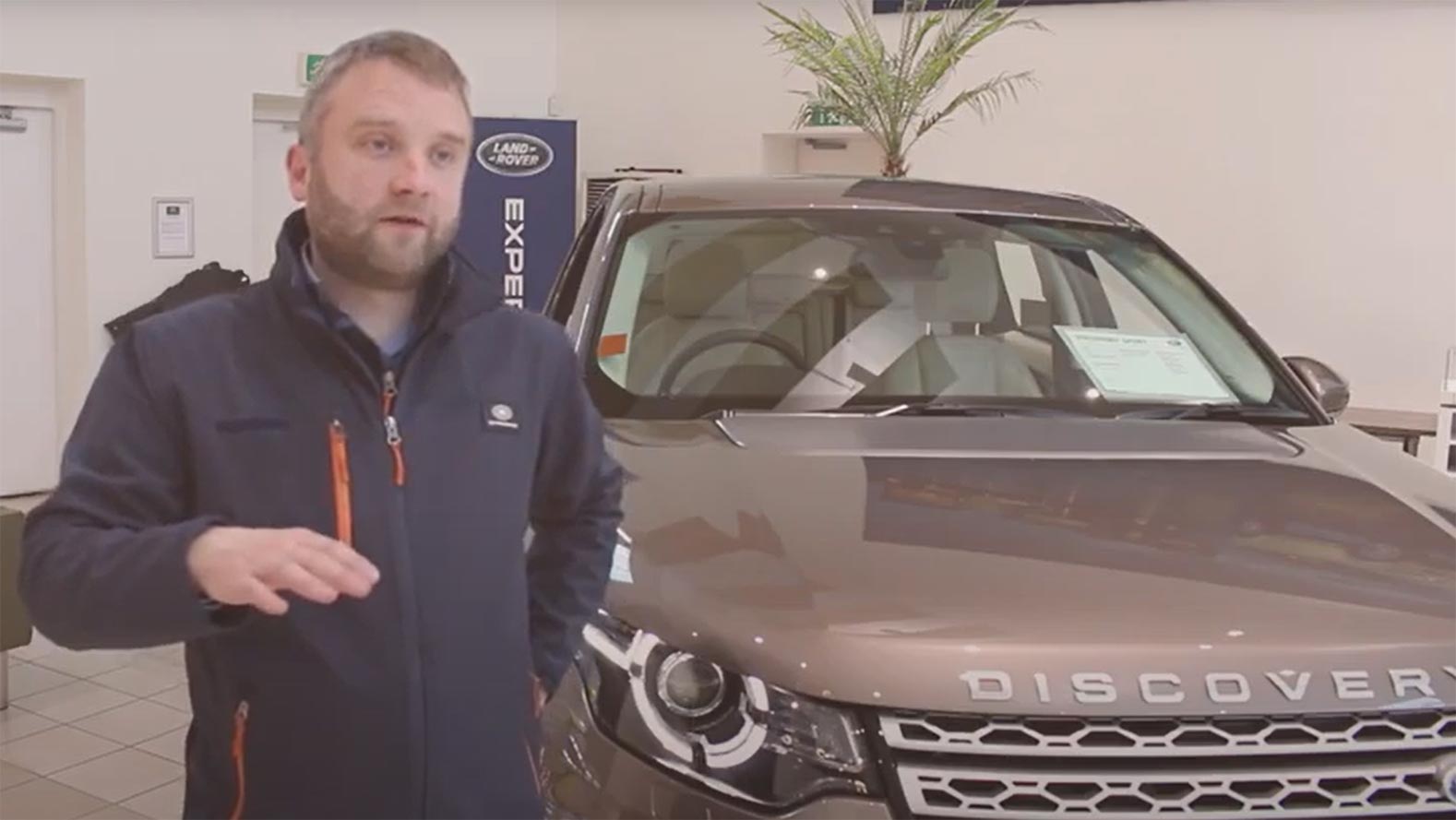 A premium brand such as Jaguar Land Rover needs quality coffee to offer their guests, and that is exactly where FreshGround shone through. Centre Manager, James Iball, was very clear on what he wanted to achieve. Great coffee, ease of use, and something that looked amazing.
We immediately replaced their existing setup with a bean to cup machine, ensuring that the coffee was of a much higher standard than guests were previously used to, but a pending refurbishment of their building meant that anything further was put on hold temporarily.
In February, James gave us the challenge of improving the coffee and tea provision still further and had some comments from senior Jaguar Land Rover management that fresh milk coffee was desirable and that a dedicated hot water supply for tea would be ideal. FreshGround saw scope for improvement, bringing all the requirements together into a streamlined solution.
We're a premium product and premium brand, and that's what we were looking for from our coffee as part of the customer journey?
We designed a bespoke drinks station for the Halewood Experience Centre (that could be replicated in other centre) that brought all drinks provisions into one neat, easy to use, high performance area. A high capacity bean to cup machine for luxurious lattes and frothy cappuccinos is complimented by a Billi tap for instant boiling and chilled water, replacing the unsightly grey water cooler that was located next to the station and providing water at the optimum temperature for the perfect cup of tea. We even integrated the existing under counter fridge into the unit, completing the seamless appearance.
Above and beyond, we've got that phrase, and with FreshGround we've had that level of service
James is blown away with the drinks station both in design and everyday use in very high traffic location. The bean to cup coffee with fresh milk, and instant boiling water for tea, have received excellent feedback from guests and staff alike. It also makes their lives easier as all of their drinks provisions are from one provider, and all service and maintenance is included, so no nasty surprises.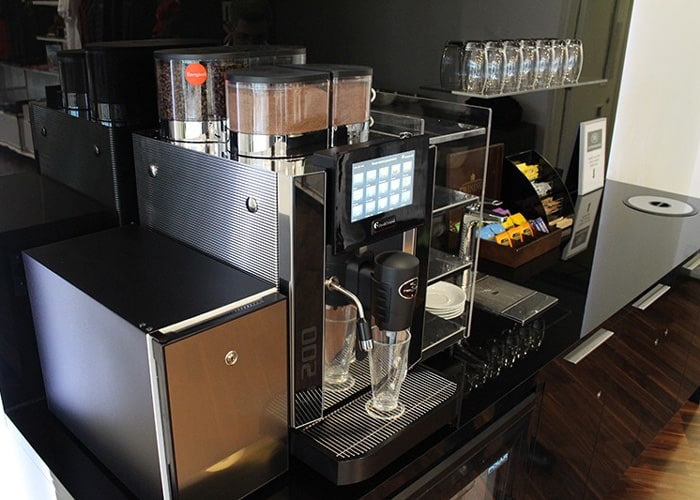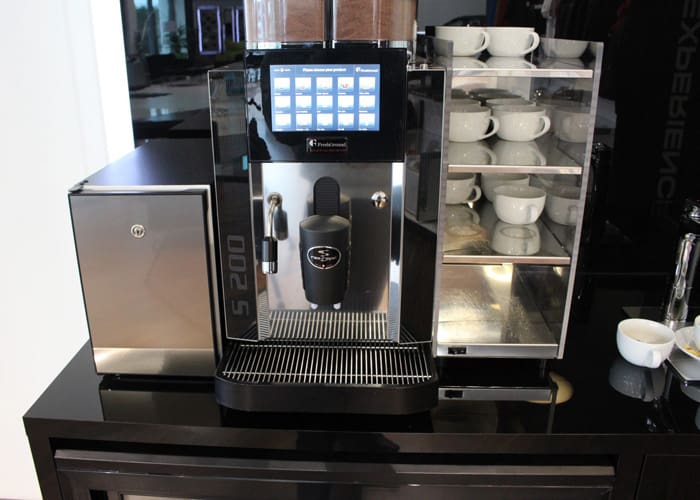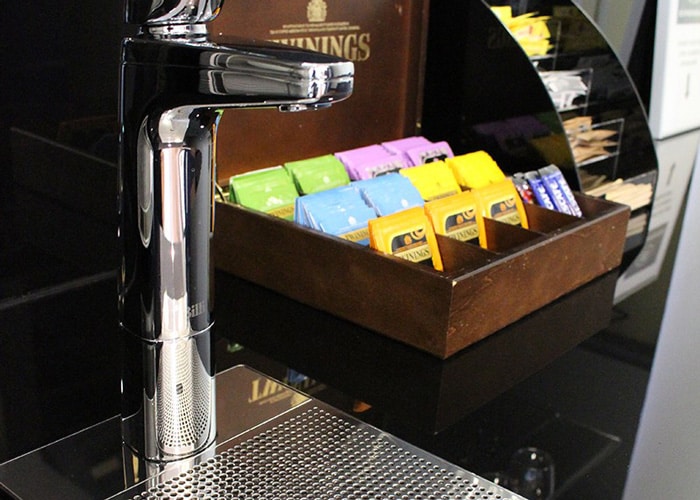 If you would like to speak to us about a project you have in mind, or would just like to find out more about our three month contracts and fully inclusive servicing for a machine in your workplace, get in touch with a member of our team today.