Category • Blog articles
Celebrate 40 years of FreshGround with us on October 20
Anthony | September 23, 2022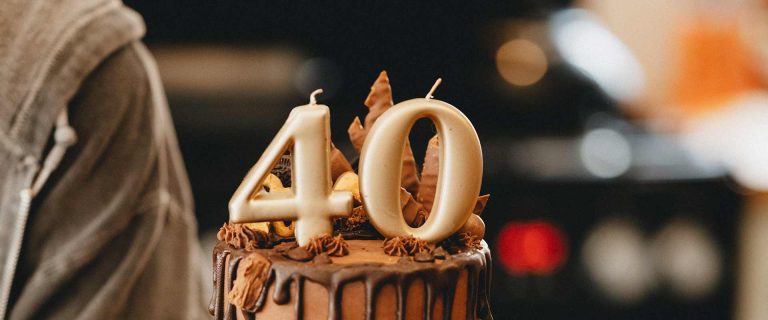 A lot has happened in the last 40 years, and that includes massive shifts in the office coffee industry under the watch of FreshGround. We're celebrating our 40th anniversary on Thursday, October 20, and invite you to our Coffee Experience Centre at Moorgate, any time between 4pm and 8pm. There'll be cheese, wine, and of course, coffee! Instructions on how to find us are below.
Drop in anytime on October 20, between 4pm and 8pm.
It won't all be about us though, we want to talk to you and other like-minded people. Think of it as a networking event against the backdrop of our 40th anniversary. It's a great opportunity to meet up with other office managers, as well as members from the FreshGround team. Plus there'll be free food and drink, so what's not to love?
What's going on?
1. It's the perfect chance to catch up on new developments at FreshGround. For example, you'll be able to see our dairy-free F5 bean-to-cup coffee machine in action! We'll be happy to serve up an oat-milk latte at the tap of a screen.
2. There's also the opportunity to make a variety of autumn treats with our drink-making masterclass. We'll show you how to whip-up a caramel Earl Grey tea, Lotus Biscoff hot chocolate, and a snickerdoodle latte. It's easy, fun, and a great way to bring a bit more cosiness to your office.
3. You'll also get a chance to explore our fantastic new showroom that features all of our current line-up of coffee machines. It looks really cool, and we're so happy with it, we want to show it off! You'll be able to demo any of our machines, and of course, try as much coffee as you like.
Share a drink, have a chat, and let us help make your day-to-day responsibilities a little easier. And with the office sitting above Moorgate station, we're perfectly positioned to send you home, or act as the start point of a bigger evening.
Find us at our Moorgate office
We're right above Moorgate station. Ring the doorbell marked "Synergy Group" and one of the team will let you in. We're on the 4th floor.
Moorgate Coffee Experience Centre
4th Floor, 141 Moorgate, London EC2M 6TX
Let us know you're coming…
October 20, between 4pm and 8pm
Please use the calendar below to RSVP (make sure you click the date first to reveal the timeslots). All we need is your name, company and contact details, as well as the time you hope to pop by and any specific requirements you might have (such as the number of people you plan to bring along – the more the merrier!) Come and join us in the evening on October 20. We'd love to see you there!