Category • Best Coffee Buying Guide
FreshGround opens UK coffee plantation in the O2 Arena
Anthony | April 1, 2022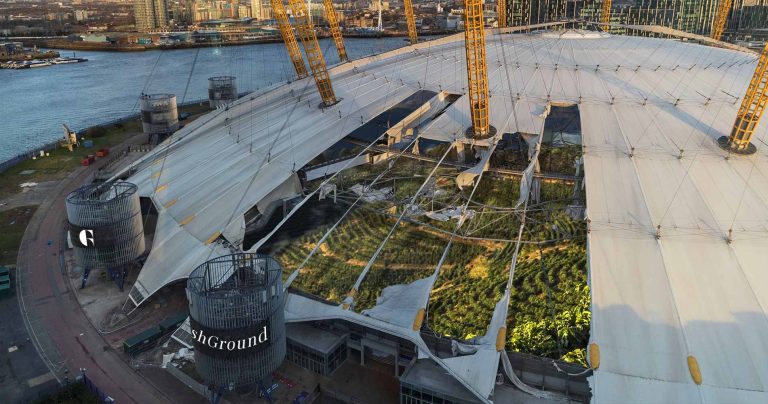 Find out more about our exciting new project that will transform the coffee industry as we know it.
FreshGround is excited to announce a new partnership with the O2 Arena! We'll be renting the unit for the rest of the year, with the agreed use of the space to grow and prepare coffee.
The plan
The huge dome in southeast London is the perfect space to mimic the coffee-growing climate of Vietnam. With a little modification to ventilation, heating and the air con, we'll be able to transform the 20,000 people capacity venue into a 1.2 million square foot plantation.
Recent damage caused to the dome's canopy by Storm Eunice has unintentionally created the perfect skylight. As such, the site now allows in the ideal amount of natural UV rays that coffee plants require to thrive, without the need for further holes to be punched in the roof.
What else is changing?
But it's not just the temperature and humidity that we'll be changing! In order to supply the minimum soil depth of one metre for the plants to grow, we'll be shipping in over 11 million litres of fresh earth, taken from the area around our Norwich office. The resulting trench will be gradually filled with recycled coffee grounds and compost to become the largest single allotment in the northern hemisphere.
Of course, some compromises have to be made, as many artists, including Elton John and Craig David, have been booked to play at the O2 for months. As such, ticket holders will be treated to a performance like never before, spread out amidst the coffee production process. You haven't truly heard Candle In The Wind until you've experienced it through the rumble of a coffee bean dryer!
Happy April 1 😉