Category • Blog articles
FreshGround team take on the Three Peaks Challenge
Zoe | March 23, 2022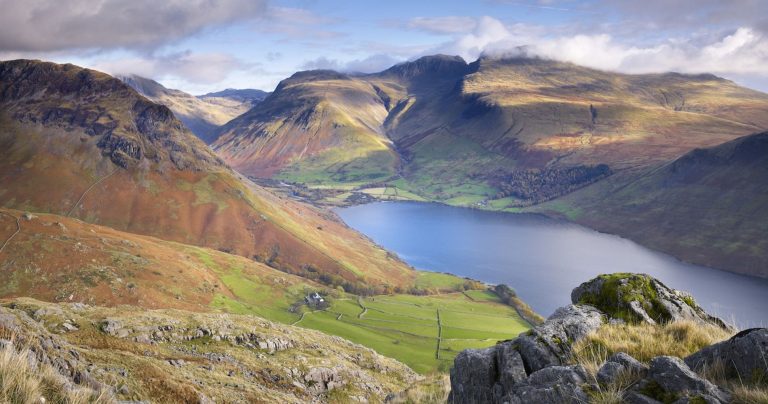 Here at FreshGround, we're committed to giving back. We're proud to support charities that are close to our hearts.
The charities we currently support include ​​East Anglian Air Ambulance, Great Ormond Street Hospital and Rapid Relief Team.
What's the Three Peaks Challenge?
This year, the team will be taking part in the gruelling Three Peaks Challenge. It involves climbing the three highest peaks of Scotland, England and Wales. The total walking distance is 23 miles and the ascent is 10,052ft, so it's not a climb for the faint-hearted!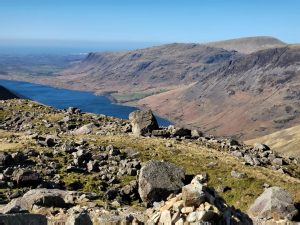 FreshGround team members have volunteered to take on one peak each throughout the year to raise money for charity. Every penny that's raised at the end of each challenge will be matched by FreshGround so please donate as generously as you can.
Scafell Pike, Cumbria
Claire Nicholls, our Finance Manager, was first up to hit the steep slopes of Scafell Pike on Friday 18th March 2022. Scafell Pike is the highest and the most prominent mountain in England. It is at an elevation of a vertigo-inducing 3210ft above sea level! It's located in stunning scenery at the Lake District National Park in Cumbria. And it takes around 19,000 steps in total so you need to be pretty fit to beat it.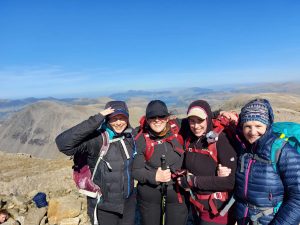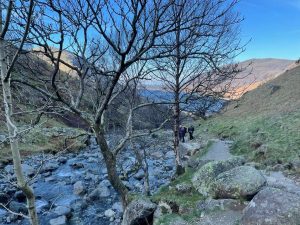 Claire had a fantastic day raising vital funds for the East Anglian Air Ambulance. A vital charity that saves lives by delivering highly skilled doctors and critical care paramedics by air or road to the seriously ill or injured. Despite the hard work and effort, she really enjoyed the challenge.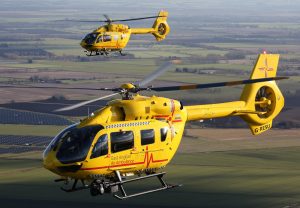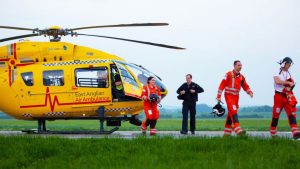 Claire explained, "It was an amazing experience which I would recommend to anyone thinking of it. We took 'The Corridor' route back which was definitely interesting. The total hike time was 7.5 hours, including rock climbing/traversing. The weather was amazing, just a little windy at times (nearer the top)."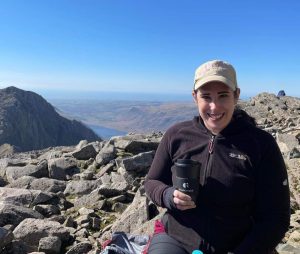 Please donate what you can
If you'd like to support our team in the Three Peaks Challenge, you can donate to Claire's climb here. Later in the year, our team will be making their way up Ben Nevis in Scotland raising funds for Great Ormond Street Hospital. Then finally, Snowden in Wales for RRT so keep an eye on our social media updates for when our next climbers will attempt the Peaks. As of the 20th March 2022, Claire's Scafell Pike climb has raised £400, of which FreshGound has matched totalling £800 going to East Anglian Air Ambulance.