Category • Blog articles
Hydration at Work – Your Responsibilities
Alex | April 14, 2021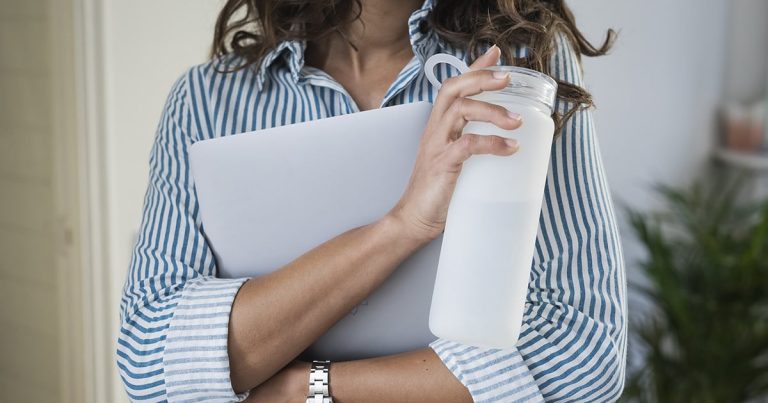 Maintaining good hydration levels is vital for health. We take a look at the laws in the UK and other recommendations around water supply and consumption at work.
It is of course important that your employees have access to drinking water. Research proves that being hydrated at work can raise productivity by increasing focus, improving mental clarity and combat tiredness. Not only is hydration important for your team to be productive, as an employer, you also have a legal obligation to provide water at work.
How much water should we drink?
Most of us are familiar with the recommendation to drink eight glasses of water a day, but the right amount of water differs for each individual. It can depend on the type of work people are doing, the environment and room temperature. However, solid guidance from the European Food Safety Authority recommends 2.5 litres for men and 2 litres for women a day.
Are you breaking the law?
According to the Workplace (Health, Safety and Welfare) Regulations, employers must provide the following:
Drinking water that is free from contamination and preferably from the public water supply. Bottled water dispensers are acceptable as a secondary supply. Drinking water should not be sited in an area where contamination is likely.
Easily accessible and marked by an appropriate sign.
Provide an adequate supply. Take into consideration the temperature of the working environment and type of activity.
Supply via cups or a drinking fountain.
Not all water is the same
If you care about your team's health and hydration, you'll want to choose a water solution that reflects your commitment to their well-being. Your best option is an under-counter water tap. These can be easily installed in shared workspaces and will give your team access to chilled, boiling, sparkling or ambient filtered water. Quick and convenient, fill water bottles or glasses AND make hot drinks (which still count towards your daily water consumption) straight from the tap.
Get in touch
We have a fantastic range of boiling water taps, sparkling water dispensers, and water coolers, so we'll help you find the right one for your office. Plus, we offer free, COVID-safe workplace consultations so we can fully understand your requirements. Please call us on 020 7553 7900 or send us an enquiry.