Category • Best Coffee Buying Guide
Is the UK coffee market growing?
Alex | March 11, 2023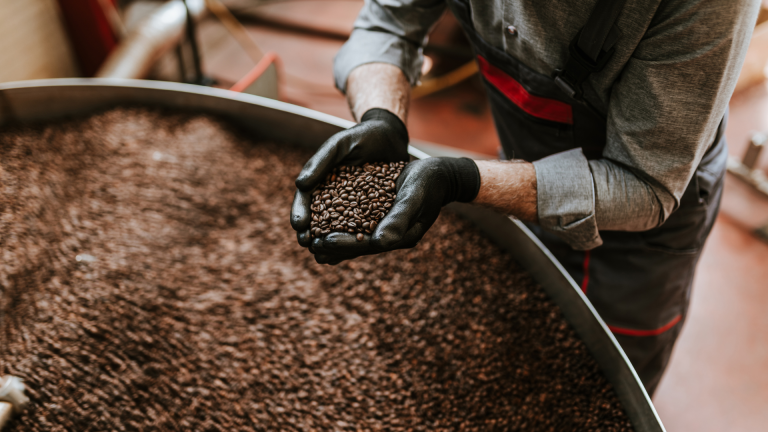 We're known as a nation of tea and coffee lovers, and together they take the top spot for our most popular drink.
In recent years, the UK coffee market particularly has seen significant growth, with a major shift towards premium and speciality coffees. This new trend is not limited to offices but extends to homes and coffee shops as well.
Interestingly though, the coffee market in the UK is distinctly different from other European countries. As a nation, we're actually avid consumers of instant coffee. And in fact, the top instant coffee brands reach more consumers than their fresh ground coffee counterparts. Whilst our team favour the superior taste of freshly ground coffee from a bean-to-cup machine, many people still enjoy a cup of instant – thought to be mainly due to its low cost and convenience.
How much coffee do we drink?
According to a report by the British Coffee Association, approximately 95 million cups of coffee are consumed every day in the UK. This equates to a staggering 2.8 billion cups per year.
The report also found that coffee consumption has been steadily increasing in the UK over the past decade, with an average annual growth rate of 3%.
Over 80% of adults drink coffee regularly, with an average consumption of three cups per day. Surprisingly, the majority of this consumption actually takes place at home but of course, a large percentage of that also takes place in the office.
Today around 70% of households now own a coffee machine and whilst we don't have statistics for how many offices have coffee machines, we know from our own commercial experience that it's increasing every day.
The UK coffee industry statistics
The UK coffee industry contributes over £17 billion to the economy annually. This includes both retail and food service sectors. The retail sector accounts for around 60% of the total market value, while food service accounts for around 40%.
According to a report by Allegra World Coffee Portal, the UK coffee shop market grew by 7.9% in 2019 to reach a total market value of £10.1 billion. This growth is expected to continue in the coming years, with projections suggesting that the market will reach a value of around £13 billion this year in 2023.
One reason for this growth is the increasing popularity of speciality coffee and these coffee shops in particular. There is now a heavy focus on high-quality beans and brewing methods, creating a more refined and artisanal coffee experience.
Speciality coffee now accounts for 23% of all cups served in UK coffee shops. The increased demand for speciality coffee is not limited to the high street. In fact, the demand for premium, speciality coffee is increasing in the workplace too. Alongside speciality coffee, there's an increasing focus on sustainable coffee beans which we'll also take a look at.
So what type of coffee do people expect in UK offices?
Only a few years ago, we might have had to put up with making a cup of instant using the office kettle. But thankfully many UK businesses have recognised the value in offering a premium coffee experience at work and how it can result in many benefits.
We know that people genuinely value a good cup of quality coffee, and many of us believe that having access to great coffee is a highly regarded office perk. If you're an office manager responsible for organising office refreshments, by choosing a bean-to-cup machine, you can ensure your team has access to fresh, great-tasting coffee at the touch of a button.
In today's workplace climate, it makes sense to reward your team with a simple and affordable office perk such as coffee. Check out our range of machines.
What is speciality coffee and why is it so popular?
Put simply, speciality coffee is high-quality coffee that's produced using premium beans and crafted with great attention to detail. It focuses on highlighting the unique flavours and nuances of different beans, rather than simply providing a caffeine boost.
Speciality coffee has become increasingly popular in the UK in recent years for several reasons. Firstly, there's been an overarching shift in consumer behaviour towards quality over quantity when it comes to different food and drink. When it comes to coffee, a lot of us tend to be more interested in trying new flavours and experiencing unique taste profiles.
Secondly, the rise of remote work and agile working means that many people are spending more time working from home or other remote locations, where they may not have access to their usual coffee shop options. Providing speciality coffee that people are used to ordering on the high street can therefore create a more enjoyable work environment and help employees stay more focused throughout the day.
Speciality coffee is generally more expensive than your standard coffee beans but it's often worth the extra cost. You'll find that by providing high-quality coffee options at work, you can show that you value your teams' comfort and happiness, which can lead to increased productivity and even support talent acquisition and retention rates.
What's sustainable coffee?
Another coffee trend that's on the up; sustainable coffee is grown and harvested in a way that has minimal impact on the environment and provides fair treatment and wages for farmers. Many of our clients opt for sustainable coffee because it allows them to demonstrate their commitment to ethical and sustainable practices, while also supporting small-scale farmers around the world.
Rainforest Alliance coffee is a great example of sustainable coffee. This certification ensures that the coffee was grown using environmentally responsible methods, such as conserving water and reducing pesticide use, as well as promoting social responsibility by ensuring fair wages and safe working conditions for farmers. Choosing Rainforest Alliance-certified coffee can help promote sustainable agriculture practices while also providing a high-quality product for your office's consumption. Check out our range of coffee beans and blends online.
Do we need an office coffee machine?
Most modern-day businesses have a coffee machine of some sort to supply their team with quality coffee. A bean-to-cup machine is a great option and is popular in many offices as it provides a barista-style coffee experience at the touch of a button.
There are always new and upcoming trends in the coffee world, but we'd advise that before you make a decision on your office coffee, to take the time to talk to your team. The first step is to find out what works for your business, so if you need a hand our team is here to help. Simply get in touch and we can support you in finding the perfect office coffee experience.