Category • Blog articles
Our 5 Top Thirst-Quenching Sparkling Water Recipes
Alex | July 12, 2021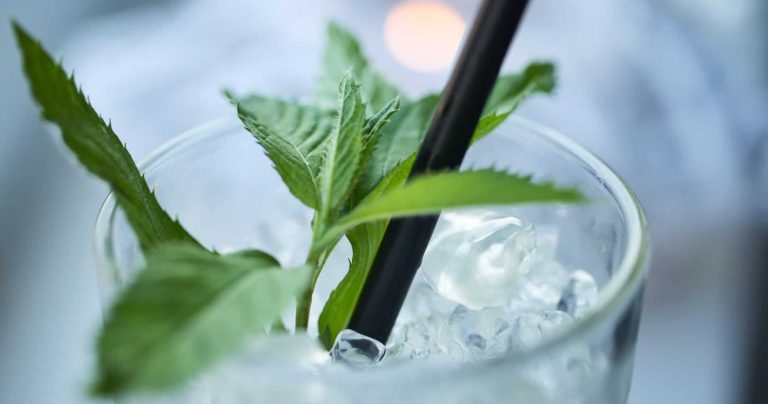 Summer is finally upon us so to celebrate, our team got together to create these fantastic sparkling water recipes to keep you cool in the office. Simple and quick to make, you can whip up these drinks in no time. We've created something for everyone from juicy, sweet berries to vibrant, zesty citrus fruit flavours.
What do they all have in common? Well, apart from their sparkle, they're all deliciously refreshing, super simple to make, and will blow the socks off your colleagues and clients!
Strawberry Spritz
5 – 8 fresh strawberries

2 tablespoons lemon juice
Sprig of mint

Sparkling water

Ice
You'll need a stick blender (hand-held blender) for this recipe so you can whizz up the strawberries and lemon juice together. You can pick up a stick blender for around £15 online and can be stored easily in the office kitchen drawer. Once blended, pour into a tall glass, and add your sparkling water and some ice cubes. Finish with a sprig of mint to make it instantly Instagram-able!
Citrus Zest
Grapefruit sliced

Lime
Lemon

Lime cordial

Ice

Sparkling water
All of these fresh citrus fruits come together to make a bold flavoured sparkling water. Bright and vibrant in colour, it not only tastes great but looks great too. You'll also be helping towards getting one of your five a day with this Citrus Zest drink. Simply add 2 – 3 small slices of grapefruit, lime and lemon to your glass and add a splash of lime cordial. Add ice and sparkling water and enjoy.
Vanilla Raspberry Fizz
4 – 6 fresh raspberries

2 pumps Sweetbird Vanilla Syrup

Slice of lime

Sparkling water

Ice
We love this refreshing drink in the office. It's a fresh and fruity way to hydrate. Fill your glass with ice and add your raspberries. Squeeze a little lime juice in the glass along with some vanilla syrup and add a slice of lime to garnish. Add sparkling water to the top. It's that easy!
Apple Chai Sparkler
2 cups of chilled chai tea

¼ apple

1 tablespoon honey (optional)

Sparkling water

Ice
Liven up your afternoons with this sweet and tasty Apple Chai Sparkler. Start by brewing your chai tea with boiling water and add honey if you like it sweet. Allow it to cool while you finely chop ¼ apple. Once cooled, pour your tea and chopped apple into a glass with ice and add your sparkling water. Sit back and enjoy the fizzy goodness!
Cucumber Mint Bubble
Cucumber sliced

Lemon sliced

Fresh mint

Ice

Sparkling Water
Another easy to make sparkling water fruit infusion, the Cucumber Mint Bubble is everything you could want from a long revitalising ice-cold drink at work. Just slice up your desired amount of cucumber, lemon and fresh mint. The more you add, the stronger the flavours. Add ice and sparkling water.
Get in touch
Talk to us about getting an undercounter water tap which will give you access to filtered chilled and ambient sparkling water. You can check out our range of sleek and stylishly designed sparkling water dispensers online and if you have any queries, just get in touch.