Category • Alternative Milk
Iconic ways to use plant-based milks in coffee
Alex | October 25, 2023
Love coffee but not cow's milk? You've got company. With more people opting for dairy-free and vegan lifestyles (and discovering the delicious tastes of milk alternatives to dairy), if you run an office — your team will be licking their lips at the thought of plant-based milks.
Keen to wow your employees? Read this guide to discover the best milk alternatives to dairy, and how they can upgrade your coffee.
What are the best milk alternatives to dairy?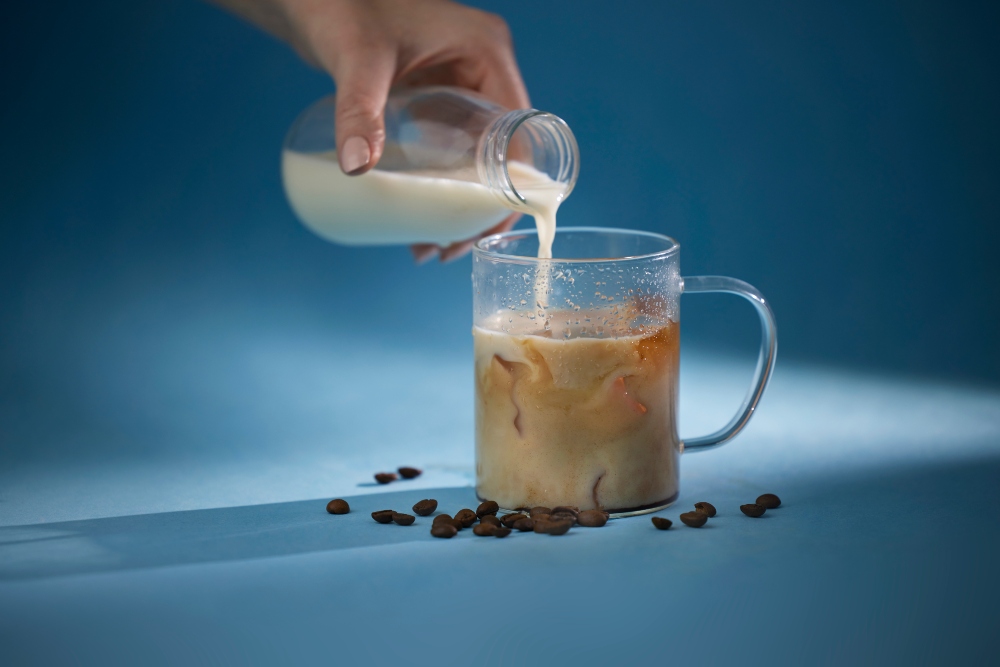 Oat milk is a staple in coffee shops and coffee-loving homes. And its popularity is increasing fast. Closely on its heels, almond milk is also a crowd pleaser. Here are 6 alt-milks you simply have to try:
Oat milk: A calming, oaty flavour with its smooth and creamy texture makes it a fan favourite.
Almond milk: A watery, almond flavour; a light and slightly creamy texture with hints of vanilla coming through.
Soy milk: A high-protein dairy milk alternative to dairy milk with a mild taste. Top tip: wait until your coffee has cooled before adding to avoid curdling.
Coconut milk: Made from grated coconuts, its seductive, creamy texture will transport you miles away from your desk. Works well as milk froth in a latte or cappuccino.
Rice milk: Another mild and sweet alternative, rice milk is a good option for those who have various allergies or intolerances.
Cashew milk: Naturally nutty, creamy and sweet. However it may split in your coffee.
Note: you may also want to try hemp, pea, potato, quinoa, hazelnut, macadamia, flax, spelt, and sunflower seed.
How to pair plant-based milks with coffees?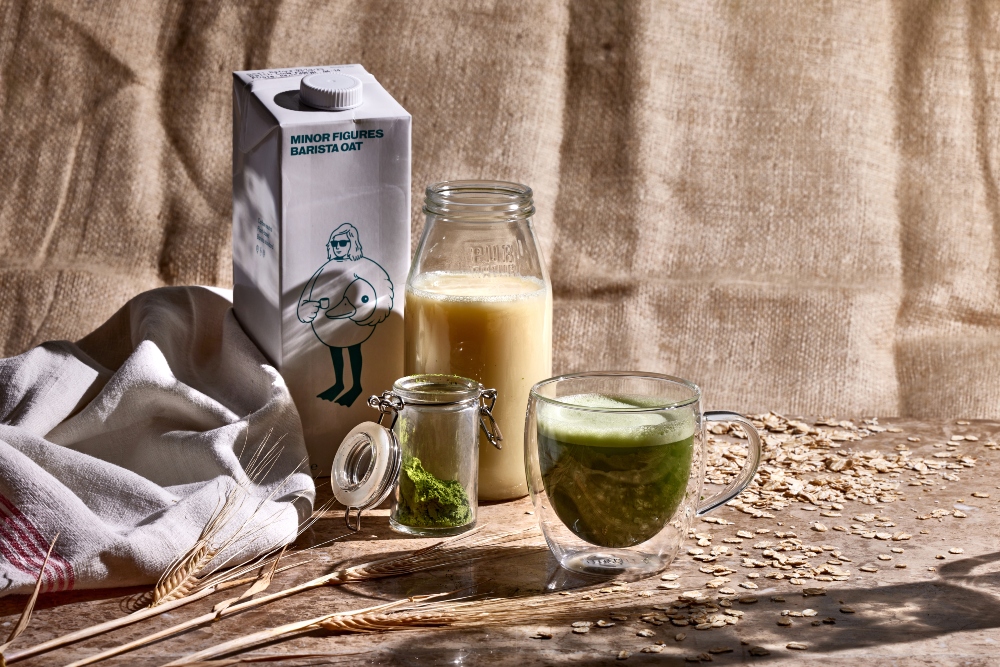 Picture this. It's 3pm. Your massive sandwich for lunch has sunk you into an afternoon slump and you've got a deadline to crack. But there's hope — because a plant-based milk coffee is about to revolutionise your afternoon. See these powerful pairings for inspiration.
Oat milk: All coffee beans, perfect for mid-afternoon cappuccinos.
Almond milk: Yummy with South American coffee beans like Brazilian Santos.
Soya milk: Pairs well with Asian coffee and earthy flavours.
Coconut milk: Pairs beautifully with lighter, nutty coffees.
Rice milk: An addictive addition to any hot chocolate.
Cashew milk: Goes well with Guatemala Antigua.
Get in touch
Sound tasty? Contact us to try coffee machines with diary free milk fridges today.