Category • Blog articles
Three Peaks Challenge – £5k target to support Rapid Relief Team
Alex | September 21, 2022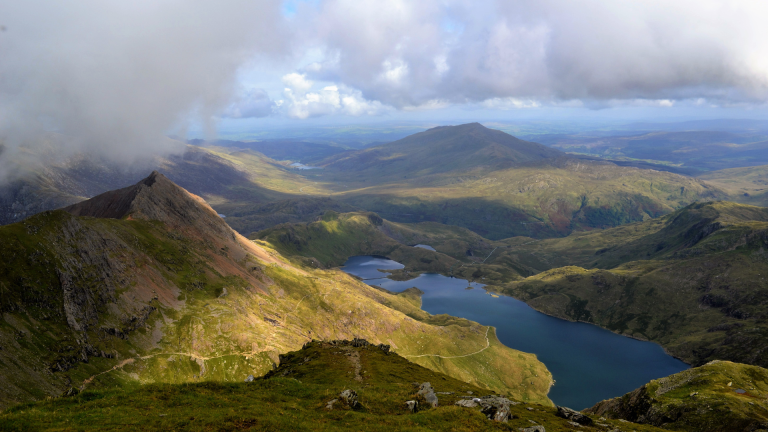 The FreshGround team are coming to the final part of the Three Peaks Challenge which will take place on the 24th of October. The challenge involves climbing the three highest peaks of Scotland, England and Wales. The total walking distance is 23 miles and the total ascent is 3064 metres.
Having successfully hiked Scafell Pike and Ben Nevis, we now set our sights on Wales. We'll be heading to Snowdonia National Park in North Wales to take on climbing Snowdon raising vital funds for the Rapid Relief Team.
Snowdon
Snowdon or Yr Wyddfa in Welsh is the highest mountain in Wales. It stands at 1085 metres high. It's arguably one of the best and most beautiful places to go hiking in the UK. Snowdonia itself has varied terrain from rugged mountain peaks and sandy beaches to crystal clear lakes and rivers. Plus there are several different trails at Snowdon to suit different abilities.
Charity
We're committed to giving back and we support a number of charities that are close to our hearts. We climbed Scafell Pike to support The ​​East Anglian Air Ambulance and Ben Nevis to raise money for Great Ormond Street Hospital Children's Charity. This final part of the challenge is to raise vital funds for the Rapid Relief Team (RRT).
Rapid Relief Team
The RRT is a group of volunteers who serve people with care and compassion in their time of need. Whether it be fire, flood or humanitarian need, RRT expands their support services to meet the need at hand.
FreshGround has supported the fantastic work of the Rapid Relief Team (RRT) since its inception in 2013. Our team include active volunteers who work on the ground with the RRT to support those in need.
RRT's support for Ukraine
To illustrate the valuable work the RRT carry out, we take a look at the vital support they have and continue to provide in Ukraine. Just one week after the invasion of Ukraine, RRT launched Operation 322 to deliver humanitarian aid to people displaced by this crisis.
Two months on from its launch, RRT's Operation 322 had delivered over 50 truckloads of aid. As the war continues and demand for support rises, RRT teams from across Europe are working in Germany to produce food boxes. To date, the RRT has delivered over 60,000 food boxes along with blankets, care kits, water, torches, baby supplies and so on.
Take a look at the video below to see what the RRT has been doing to help out the people affected by the humanitarian crisis in Ukraine.
£5k fund-raising target
For the final part of the Three Peak Challenge in Snowdon, we're aiming to raise £5k to support the RRT's work in Ukraine and around the world. The team members who'll be tackling the climb include Scott Barnes, Malcolm Smith, Tyron Cox, Lyndon Pollard and Bradley Fryer.
If you'd like to support us in our fundraising efforts, we'd be very grateful for your donation. Simply head over to our Go Fund Me page and remember, for every pound raised, FreshGround will match it.