Category • Blog articles
What are some unusual uses for coffee?
Alex | October 22, 2022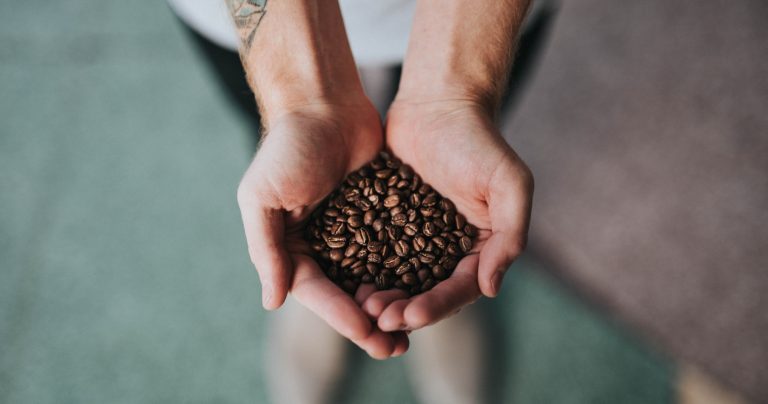 With 95 million cups of coffee being drunk every day here in the UK, do you ever think to wonder what happens to all of those coffee grounds? There are loads of things you can do to make use of them instead of putting your coffee grounds straight in the bin. From composting and fertilising your garden, to beauty hacks like health-boosting hair treatments and exfoliating scrubs for glowy skin.
But businesses are now finding more ways to reuse coffee and they're coming up with innovative ways to keep any waste by-products of the coffee industry out of landfills. Not only is this great for business, but it's also helping to make our world a little greener. Coffee grounds dumped in landfill will emit methane which is a potent greenhouse gas 34 times more damaging than carbon dioxide emissions so they're unfortunately contributing to global warming, so it makes sense we all do everything we can to put them to good use.
In this blog, we've scoured the internet for our favourite and more 'out there' uses of coffee for you to enjoy from all around the world, and we think you'll find some of them rather surprising!
Shoes
For the fashion and eco-conscious, RENs are a new and sustainable trainer crowdfunded in Helsinki, Finland made from coffee grounds and recycled plastic. Totally waterproof, coffee grounds offer a number of unique benefits as a material to make footwear. The material is antibacterial, odour-proof, and quick-drying and thanks to its UV light-blocking properties, it means that the colours won't fade keeping your REN trainers brighter and lighter for longer.
Car parts
Ford has teamed up with McDonald's in the US to use coffee 'chaff' (that's the skin that falls off coffee beans in the roasting process) to create car parts that are lighter and stronger than the plastic polymer ones they replace. The new material can withstand heat up to 150 degrees, compared to around 110 degrees for the previous talc-based polymer. Its first production application will be in headlight housings and then battery trays, engine covers and other underhood components and are set to be rolled out this year.
Sunglasses
Coffee has never been so cool with these eco-friendly, sustainable sunglasses created by Ukrainian entrepreneur, Max Havrylenko. Ochis eyewear is made from coffee waste instead of plastic. The founder was concerned about the global plastic pollution issues we face and sought an eco-friendly material to design this innovative range of eyewear. One of the main advantages of sunglasses made of coffee grounds and flax glued by vegetable oil is that if disposed of, they turn into fertiliser after 10 years, unlike plastic. Get your pair today.
Coffee logs
Coffee logs are an alternative to burning wood logs. Each coffee log is made from the grounds of approximately 25 cups of coffee. They're better for the environment than burning wood and are in fact, carbon neutral. They burn 20 per cent hotter and brighter than wood and emit 80 per cent less carbon. They're a great way to reduce coffee waste going to landfill and are kinder to the environment when used in your stoves and fires. They're sold widely online if you want to pick some up.
Bikes
And finally, we LOVE this bike made from recycled coffee pods. We know they're not great for the environment, so much so, we at FreshGround don't stock them, but we thought this was a fun and interesting project from Nespresso. You're too late to get your hands on one of these limited edition bikes (they only made 1000) but take a moment to enjoy its beauty. We'd cycle to work if we had a bike like this. Read more about it.
If you spot any fun and interesting uses of coffee, then do let us know. And in the meantime, just get in touch with us if you'd like to chat about ordering, or getting one of our office coffee machines installed. Give us a call or drop us an email and our team will be delighted to help!