Category • Bean to Cup Coffee Machines
What's the best coffee machine for a small office?
Alex | November 24, 2022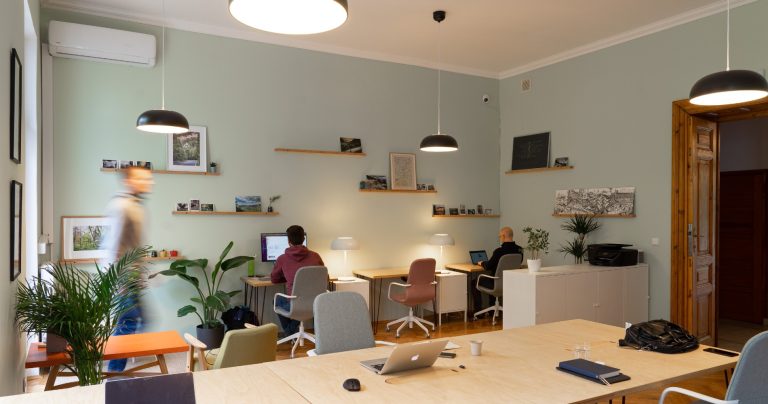 The UK's coffee consumption has soared from 70 million cups a day in 2008 to a staggering 98 million per day in 2021. 25% of that is consumed at work. It's reported that coffee (and tea) are now the most popular drink in the UK. Coffee is actually set to overtake tea.
More and more people appreciate a quality cup of coffee. Research reveals that over a third of consumers are now drinking less instant coffee and increasingly turning to alternative brew methods. A cup of instant poured from the kettle is no longer going to make the grade.
Other research shows that 75 per cent of workers feel high-quality coffee in the office shows their well-being matters to their employer. If you're not providing your team with a quality coffee experience at work, what message are you sending them?
So if you've made the decision to get a quality office coffee machine, which one is right for you?
What's the best coffee machine for a small office?
First of all, let's look at how we'll decide what 'best' looks like. A common pointer that many people use is to ask what people enjoy using at home. This always gives some clear indication of what people feel will be good. The next thing to remember is that not everything that's good at home will be good at work. This may be because there are more users at work, or it may be that you need one machine. However, if someone is using, say, a capsule machine at home, this will give a good starting place. They can ask themselves questions such as what do you like, what works well with your capsule machine etc.
How do I get a machine that gives the quality people expect today?
In today's market, people are expecting better and better quality as we experience great coffees on the high street. It's important to remember when choosing a machine for the office that we must select not only a machine that fits our budget, but which meets the expectations of our users. We can focus on functionality, quality and any other relevant needs.
How much coffee will we use daily?
The daily use of coffee will depend on a number of factors. Whilst we will obviously consider first the number of staff in our office, other considerations such as work from home patterns. Also, consider available drink choice, and the location of the machine in the office environment may also be relevant to the number of coffees dispensed in any one day. It's important to consider what are peak times. These may include the morning rush or the lunch break. A good rule of thumb is approximately 1 ½ to 3 hot drinks per day per person in the office.
Is the number of staff important?
Number of staff is important, however, there are other factors to consider so that we get a machine that fulfils the needs of everyone. A common mistake made when choosing machines, particularly for the smaller office, is to go on a budget-driven choice. Whilst the manufacturer's information may provide a guide for the number of drinks per day, it's a good idea to trial the selected machine in a showroom environment. This helps to ensure that taste and ease of use are satisfied before committing to any decision.
What about cover when things need support and repairing?
A really important point for any office is what happens when maintenance or support is required. Different from machines used at home, commercial machines will typically require servicing and support to keep them running smoothly. Many offices will choose a rental or lease option, or even a free-on-loan option, as this is inclusive of service and support at no additional cost. Even if you choose a purchase option for your small office, it's worth looking at the warranty support. On many small bean to cup or capsule machines may only cover usage in a home environment.
How do I go about setting a budget for my machine?
Typically office coffee machines will be provided on a package which will include some level of service and support. Generally, a good quality commercial coffee machine should be available at approximately 30 to 40p per cup. Of course, there will be variables such as the amount of coffee that's required to be purchased, and the choices and functionality that each machine will have. However, for offices of between 20 and 75 staff, there are great options to satisfy the needs of most consumers without incurring excessive cost.
Another important point to consider when looking at your budget is the total life cost. Some purchasing decisions are made solely on the capital cost of the equipment being brought. Consideration is not always given to budgeting for an ongoing great experience which is essential if you're to get great coffee day after day.
There are lots to consider when getting an office coffee machine for your small office. Take some time to weigh up all your options, do your own research, ask your team what they want. Ultimately, you'll find the right machine for you.