Category • Blog articles
Why should office managers invest in a quality coffee machine?
Alex | July 14, 2023 | 4 minute read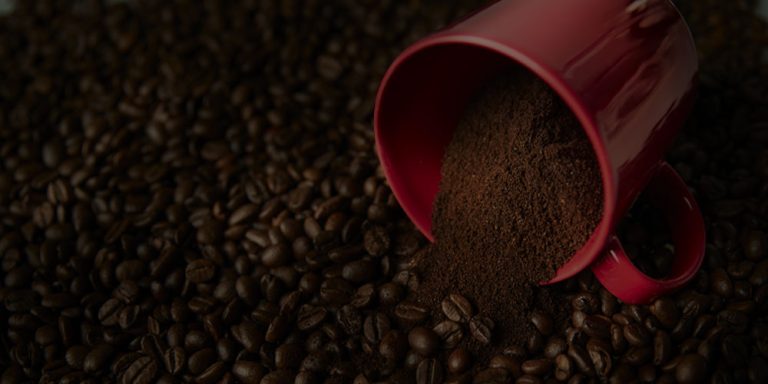 Office life without fresh, great-tasting coffee is pretty bleak. You may remember in the past, a lot of offices still had a kettle and just a jar of instant to keep the team hydrated with coffee. Thankfully, there aren't many businesses today stuck in the dark ages. Most of us are now fortunate enough to have access to an office coffee machine of some kind.
We know that coffee is a vital part of our daily routines. It can help kick-start our day and gives us an opportunity for a break. Plus its energy-boosting qualities can even help people to be more productive and creative in the workplace.
So what if you have the responsibility of selecting a coffee machine for the whole team? This will often be part of a facilities or office manager's remit and not a responsibility to be taken lightly! Modern office workers today value a good quality cup of freshly ground coffee at work. In fact, people now expect to get the same types of coffee drinks at work that they do from their local coffee shop.
What type of coffee machine is right for my office?
There are lots of different types of coffee machines, from commercial pods and vending options, to filter-style, espresso and bean-to-cup machines. In our 40 years of office coffee experience, most people will opt for a quality bean-to-cup machine. That's because, as their name suggests, they take fresh coffee beans, grind and extract them to pour delicious fresh tasting hot coffee into your cup. You'll want to opt for a commercial bean-to-cup machine as a domestic version won't be able to keep up with demand. A commercial coffee machine will also come with a service level agreement so if anything goes wrong with it, you're covered. This helps to keep the coffee flowing and the team smiling!
What should I consider?
There are a number of factors when making your decision on which bean-to-cup machine to opt for. The criteria range from how many people are in your office, how many different types of coffee and milk you want to provide, what range of drinks each machine makes, how easy it is to clean and maintain, and the list goes on. If you need a hand in making a decision, you can always give our friendly team a call and we can organise a demo so you can find the perfect machine for your office.
What are the three key benefits of having a quality coffee machine?
A quality coffee machine can increase employee satisfaction
When the office coffee tastes great, employees will feel more appreciated and valued. These small gestures show a level of care and thoughtfulness which can boost employees' morale and make them feel more engaged and committed to their work.
Better coffee = more productive employees
Several studies over the years have shown a clear correlation between coffee and enhancing productivity in the workplace. A commercial coffee machine produces higher quality, better-tasting coffee, and people who enjoy their coffee are likely to be more productive. When employees are productive, it naturally leads to better results which can then have a significant impact on your bottom line.
Coffee is a social lubricant
Many office cultures involve coffee breaks during the day, where employees are free to socialise, build connections, and collaborate on projects. A high-quality coffee machine can help facilitate these friendly office interactions. When you have a coffee machine that can make a wide range of drinks from lattes to cappuccinos, it provides a space for employees to come together in a unique way. Creating a comfortable, welcoming environment is one of the best ways to boost teamwork and cultivate a sense of unity in your office culture.
Are office coffee machines expensive?
To buy a bean-to-cup coffee machine can be fairly expensive which is why most of our customers opt to either rent or get their machine on a free loan basis. Free loan simply means that you sign up for an agreed amount of coffee and consumables each month, and you get free use of the coffee machine. Renting and free loan gives you the flexibility to upgrade and change your machine at any time if anything in your business changes. Plus remember that all our machines come with a service level agreement that covers any issues you may encounter. To put it in perspective, a coffee machine for an office with around 75 people will cost you about £6 per day making it an affordable and valuable addition to office life.
Get in touch
If you're considering upgrading your current coffee machine offering, contact our team and we'll help you find the perfect solution for you.