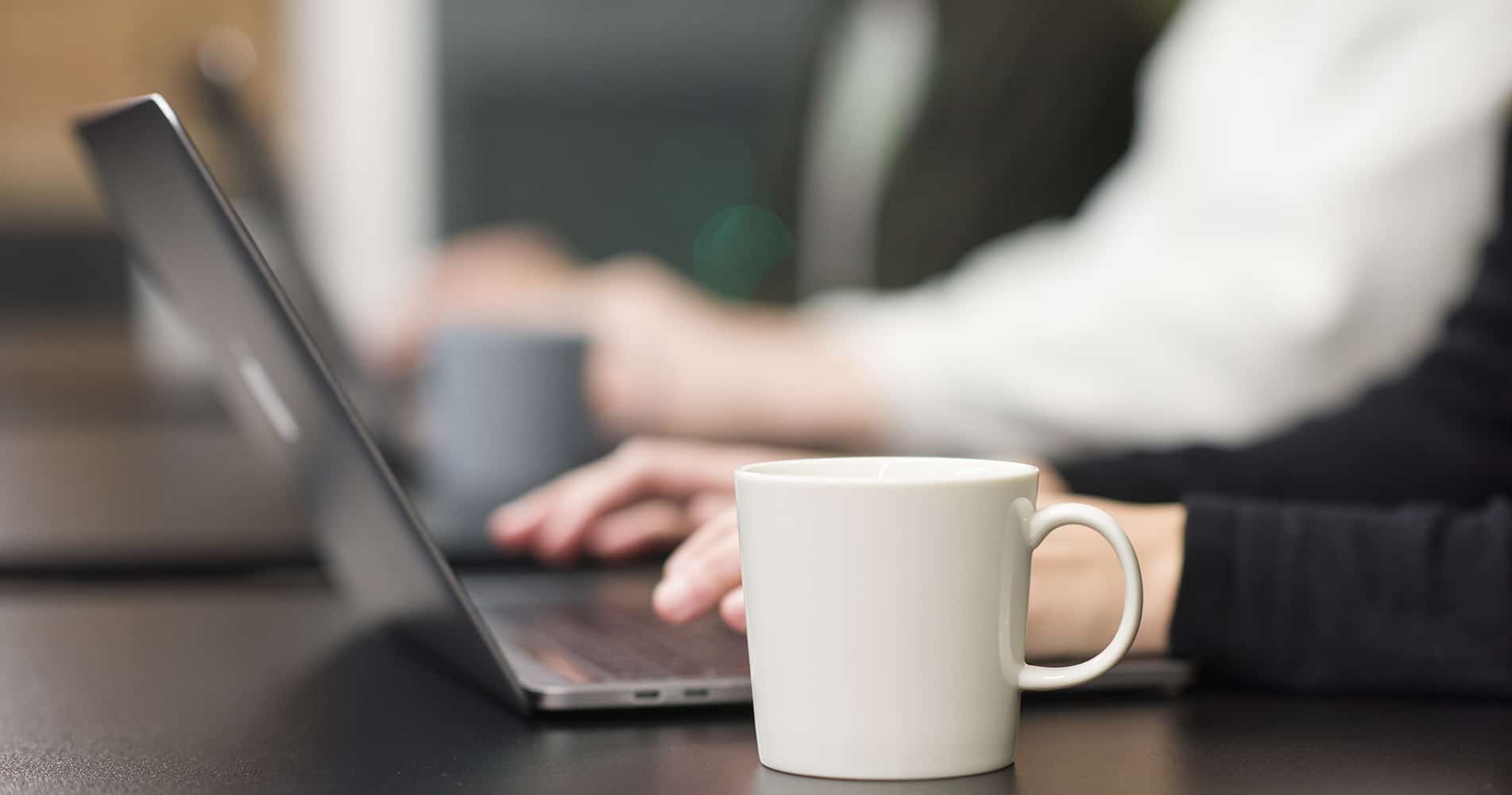 Get in touch
Get into the swing of the season,
one cup at a time
With the nights drawing in and the temperatures dropping, the one thing we can guarantee is happiness in a cup. Enjoy these winter warmer recipes at home or in the office.
Look out for our upcoming video recipe series featuring each of the below drinks. And make sure you check back regularly to see new videos added to this page. We've found recipes that are designed to be simple to make wherever you are!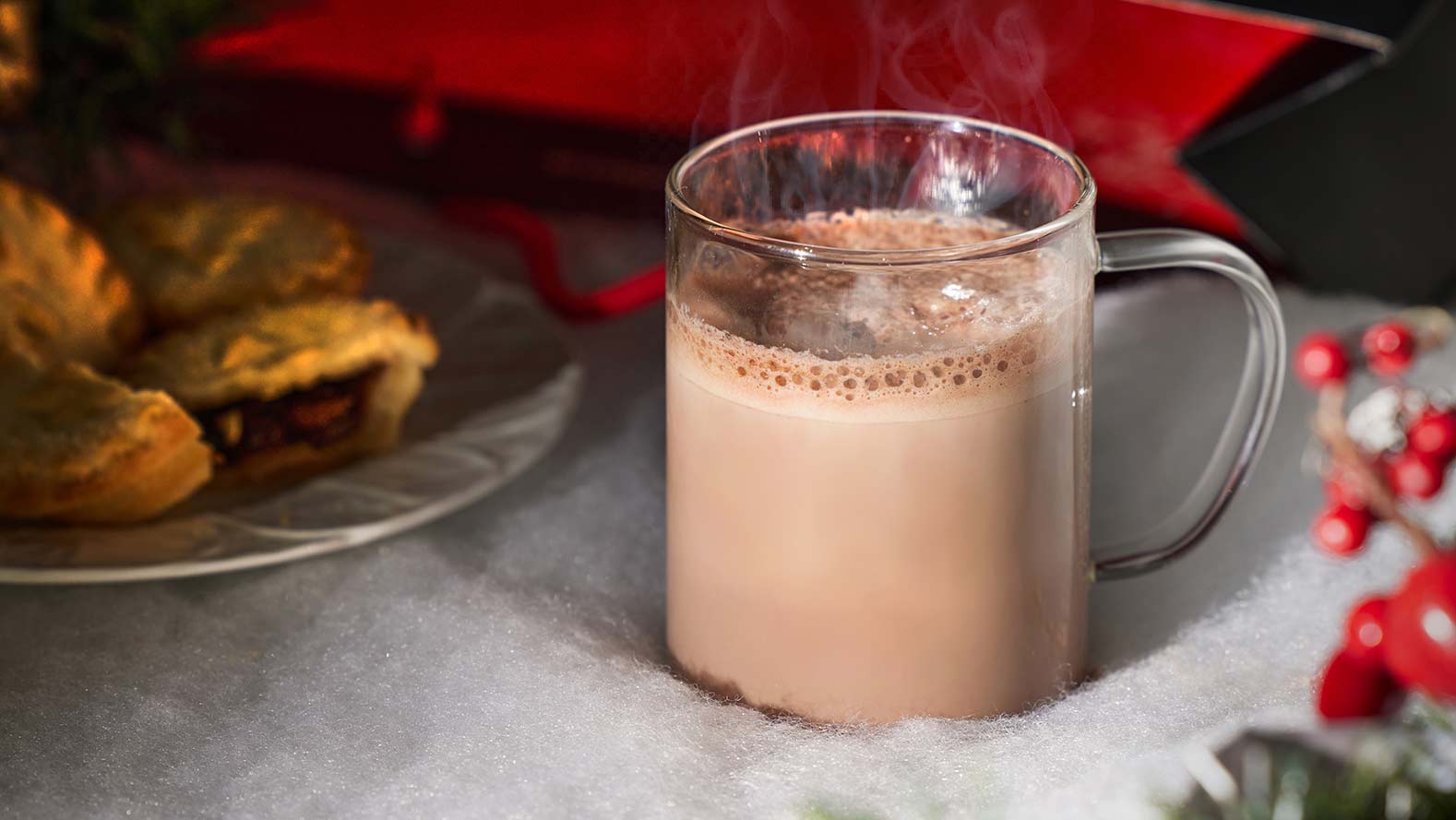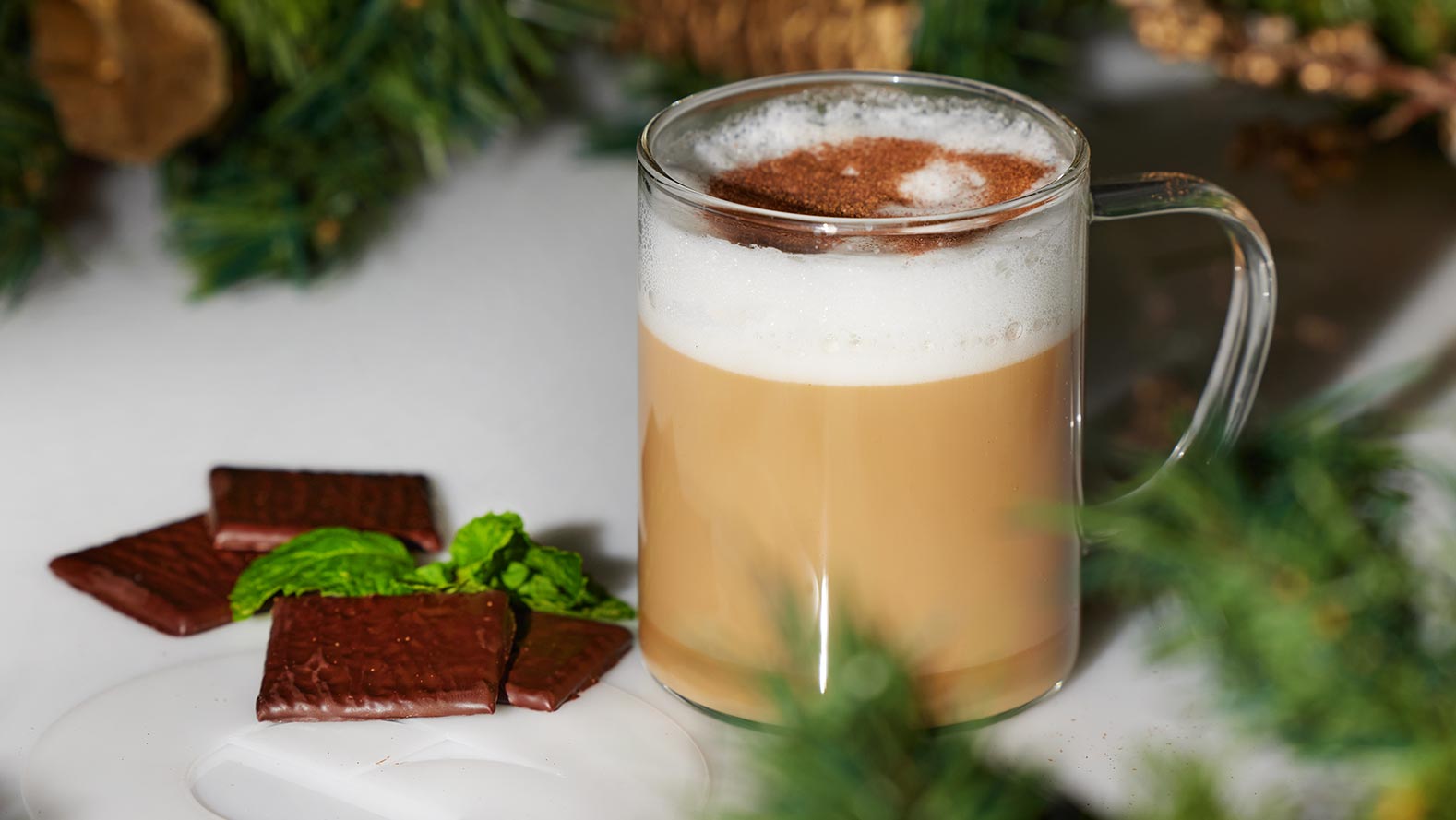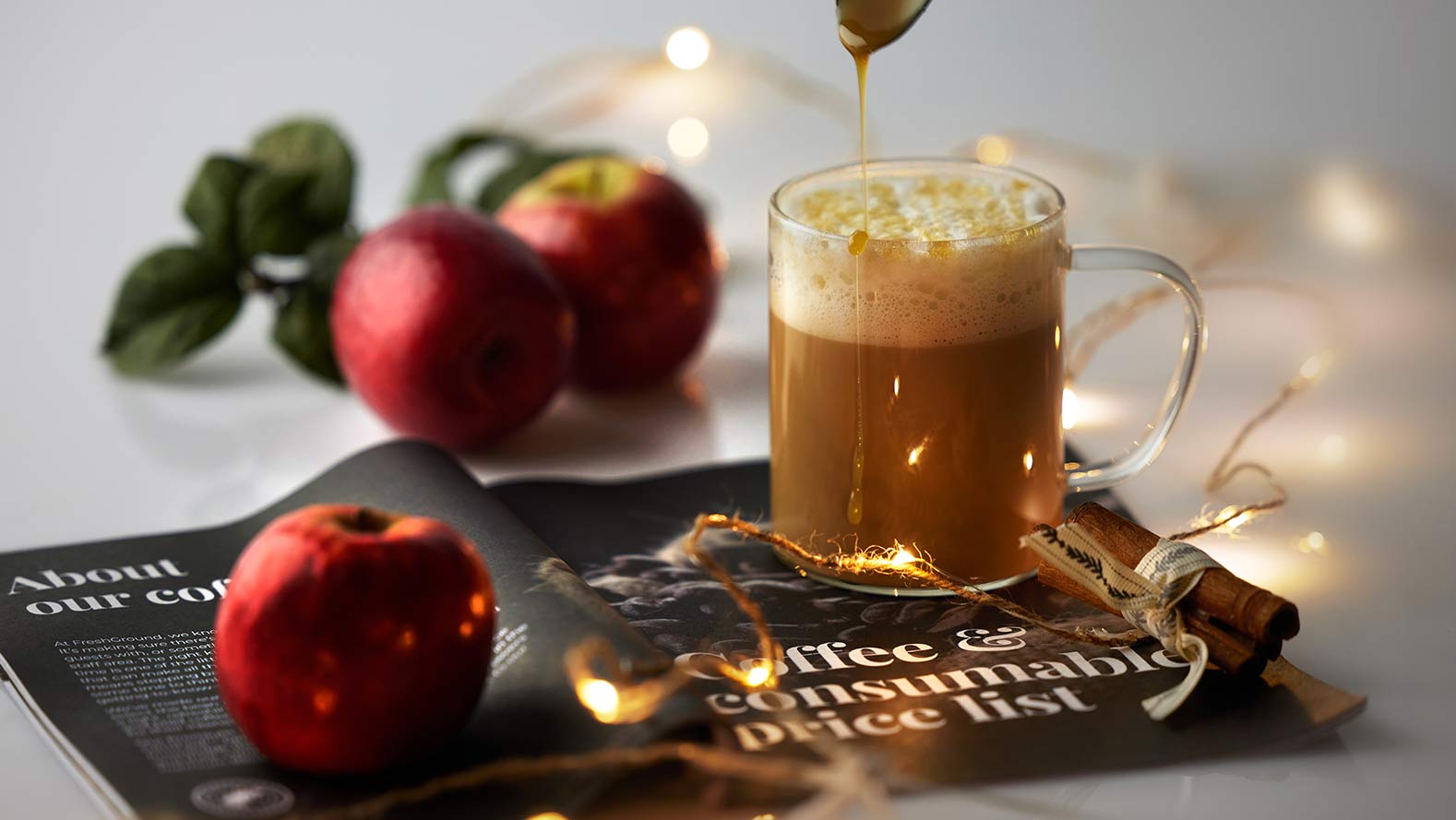 Nutella Mocha
For this recipe, all you need is:
Nutella, espresso, and milk (or oat milk)
Place a spoonful of Nutella (you can decide how much, we aren't looking!) in your mug, dispense two shots of espresso and mix or whisk. Then add milk or oat milk from your coffee machine. Top off with foamed milk if you feel fancy! Mix altogether and tuck in.
Chocolate Mint Mocha
For this recipe, all you need is:
After Eight chocolates, and the coffee of your choice
Place an After Eight chocolate at the bottom of your mug, and then dispense a coffee of your choice on top of the chocolate. We recommend a flat white, cappuccino, or latte for the perfect coffee with a hint of mint. Give it a stir and enjoy!
Caramel Apple Latte
For this recipe, all you need is:
Apple juice, caramel syrup, cinnamon, espresso, milk (or oat milk), and whipped cream
Mix apple juice, caramel syrup and cinnamon together. Pour the two shots of espresso, add the warmed apple juice, and some frothy milk. Top with whipped cream, star anise and a sprinkle of cinnamon if you wish.
Visit our online store
Get the above ingredients, along with all your workplace tea point essentials, delivered to your door. Order by 3pm for next day delivery.
Read more from FreshGround
Check out the latest blogs and articles on our Learning Hub.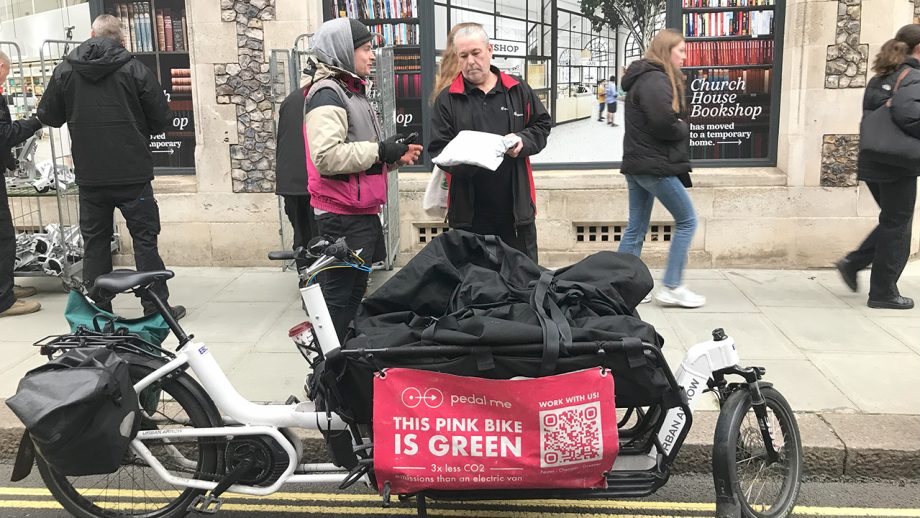 Sustainable servicing: FreshGround partners with PedalMe
FreshGround partners with PedalMe to deliver fast, reliable and sustainable servicing and maintenance to our London clients….
Read more