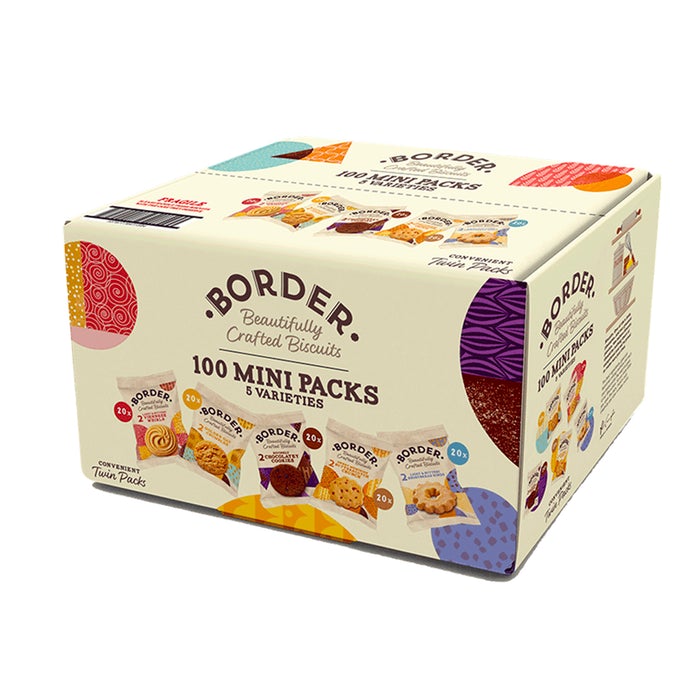 Border Biscuits
£39.90
Bumper box of Border biscuits. Inside you'll find five biscuit varieties in twin packs, with 20 of each for a total of 100 individually wrapped packs.

Next working day courier delivery rate of £10.95 as standard on all orders, or where nominated.

Orders must be placed by 3pm for delivery next working day. Orders placed after 3pm will be processed as the following day.
In stock