Category • Blog articles
Are commercial boiling taps worth the expense?
Alex | September 30, 2023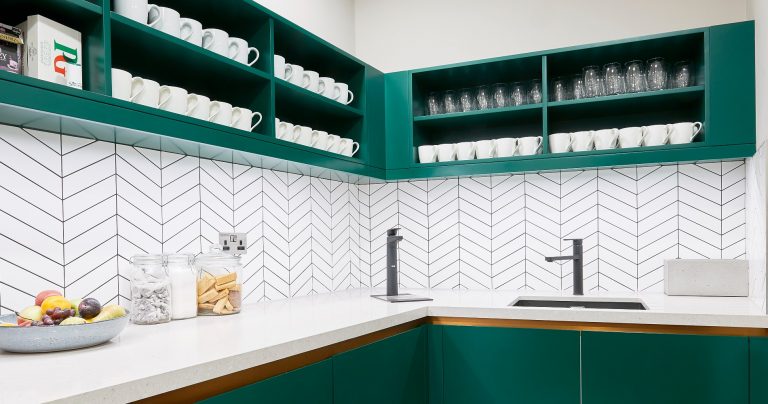 Are you thinking about getting a boiling water tap for your office? Perhaps your team has grown in number or your office needs have changed. There are lots of benefits to having a boiling water tap but they do cost considerably more than a domestic tap.
What's a boiling water tap?
There are hundreds of ranges, styles and designs of boiling water taps to choose from. They look and work just like you would expect but they come with the ability to produce boiling water. They'll also dispense filtered cold water with some giving you the option of ambient and sparkling water. They've been increasingly popular in both home and office settings. The Times reported that in 2022, more than 25,000 Instagram posts mentioned their sleek looks, ease of use and swank factor.
Why are commercial taps expensive? Domestic vs commercial
Like most appliances you'll find in the kitchen, there are domestic and commercial models. Domestic appliances are designed and built to withstand use in the home. They'll comfortably serve small groups of people and families where demand is moderate. Domestic boiling water taps are no different.
Most people will have heard of market leaders including Quooker, Grohe, Fohen and Franke and they certainly improve the home kitchen experience. They provide hot water much more quickly and easily than a kettle. In the home, boiling taps are considered an affordable luxury. They make a sleek and stylish addition to the kitchen. Plus they're certainly a good option if you're out to impress your visitors or neighbours!
As you would expect, there are challenges if you're looking to bring a domestic water tap into a commercial environment.
Commercial appliances are designed to cope with high throughput. If you take your busy peak times in the office kitchen, there is a high demand for making hot drinks.
The quality of build, durability and reliability of commercial products make them more expensive when compared to their domestic counterparts. However, if you're in an office where demand for boiling water outweighs the needs of say, a family of four, a domestic tap won't work!
What does expensive mean to you?
It's important to take a moment to think about what 'expensive' means to you. If an appliance, in this case, a commercial boiling water tap, brings added value, improves your workplace culture, helps you attract and keep talent, makes your office more sustainable AND helps keep your team happy and hydrated – what's a reasonable price to put on that?
Of course, if you're an office or facilities manager, there are budgets to balance. Pricing is an important factor, but weigh that against the added value and you may find that a commercial tap pays off.
Does my office need a commercial boiling water tap?
The boiling water tap was invented and patented by Dutch engineer Henri Peteri in the 1970s. It then took 20 years of research and development before it became a viable consumer product.
We've come a long way from the humble office kettle and a cup of instant coffee from back in the 70s. These advancements in technology have been fundamental to improvements in office culture across the UK.
Major manufacturers like Zip, Brita Vivreau, Billi Waterlogic and others have together changed office kitchens for the better. They have helped to make peoples' day at the office a little easier and more convenient.
For really small offices with very few people or low demand on usage, it is possible that a domestic tap would meet your needs. However, you should consider the fact that they rarely come with a service plan. And if they do, it may not cover you for commercial use.
Commercial boiling taps will more likely come with a service plan. This will provide you with cover in case anything goes wrong. Having a service plan is vital to keeping the office running.If there are any problems with your system, you have a team of people on hand to get it fixed, and fast.
Another benefit to commercial boiling taps is that you can choose to rent rather than purchase outright. This means you don't have to fork out large spending if budgets are stretched. Our range of options will cost from around £30-£40 per week to rent.In short, if you've got a busy, bustling office with a team that enjoys hot drinks, a commercial boiling water tap is what you need.
Go green
It's worth noting that along with being quick and convenient, boiling water taps are a green option as well. Sustainability is becoming increasingly important to businesses so by opting for a tap over a kettle, you'll be saving energy and also saving yourself money in the long run. Many people are prone to overfilling kettles and they waste water and energy in the process. With a boiling water tap, it makes it simple to pour exactly how much water you like, which reduces waste. They're more energy-efficient than a kettle and the average daily running cost is around 9p.
Safety and hygiene
The idea of pouring boiling water at the touch of a button or switch of a tap can be a worry for some, but actually, taps are a much safer option than a standard office kettle. Boiling water taps stay fixed, unlike kettles which can easily be knocked or dropped whilst pouring. Research carried out by the Dutch Burns Foundation found that " using a boiling-water tap instead of a kettle reduces the risk of burn injuries." Add to this the fact that taps are often mounted over a separate font rather than over the sink – this means you don't have to hold your cup while the boiling water is being poured – a much safer option.
The DDA is an Act of Parliament that ensures that people are not discriminated against for having a disability. Boiling water taps are DDA compliant thanks to their ease of use for employers or employees with disabilities. They're generally a much more accessible, safer and more inclusive option for your office team.
In a world where hygiene has never been so important, boiling water taps are really easy to keep clean and maintain offering a much more hygienic solution to the kettle. A report revealed that the average office kettle harbours a staggering 2,483 germs per square inch that's more than a toilet seat!
What's next?
In conclusion, there are so many options to choose from and there is no 'one size fits all' approach to your individual office needs. Take time to research the boiling tap market and find what's best for you and your team. If you need a hand, we're here to help. Just get in touch with us.